Bayer Asks Supreme Court to Strike Down $25 Million Roundup Verdict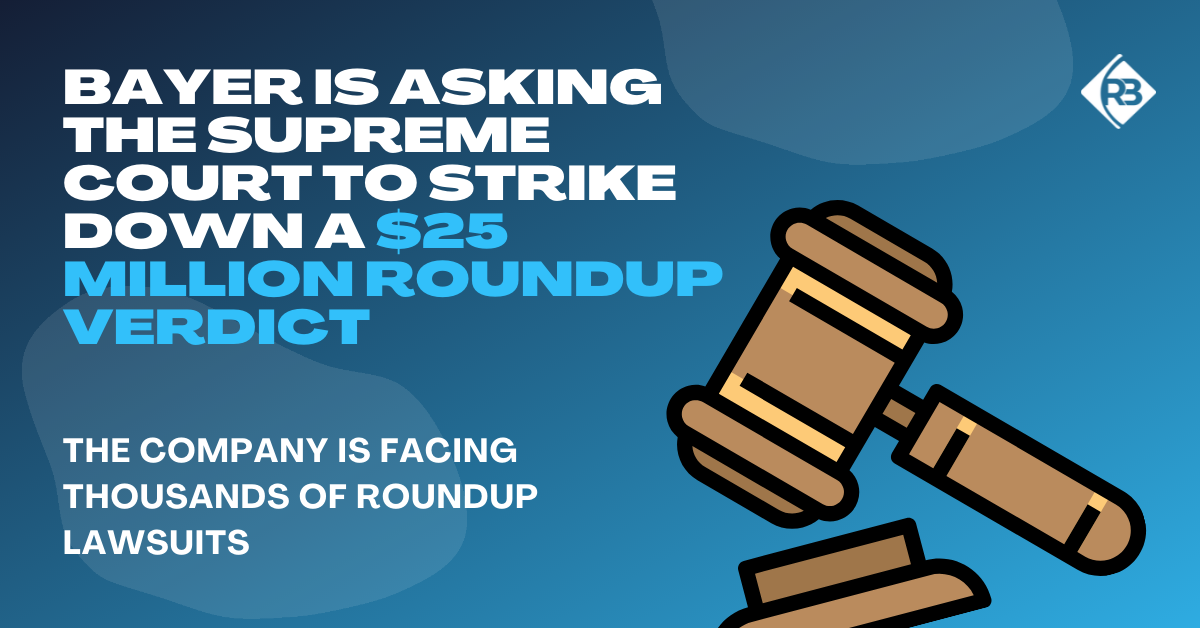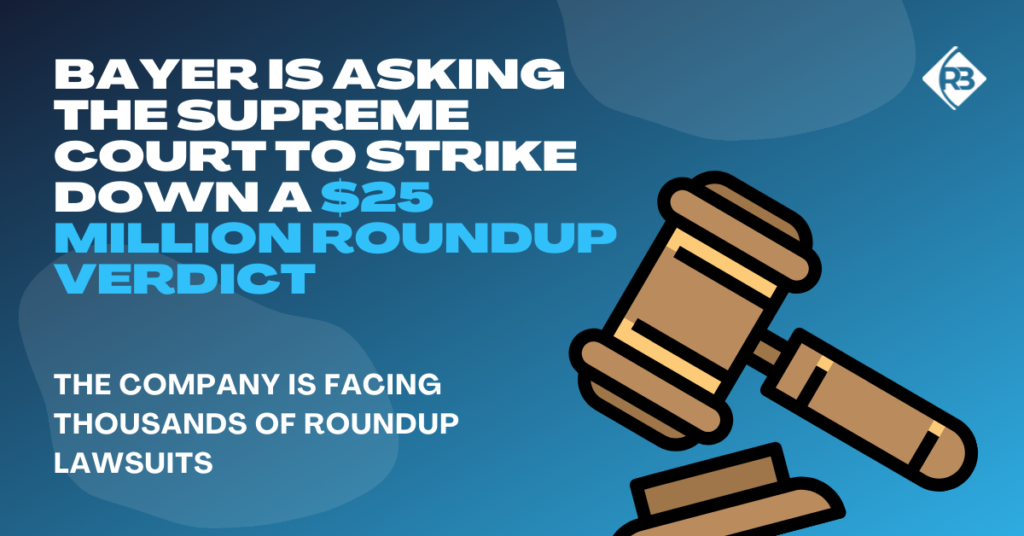 Bayer has asked the Supreme Court to reverse a $25 million verdict in a recent Roundup lawsuit, arguing that the Roundup chemical glyphosate is safe to use and therefore the company did not have to warn consumers. Bayer also argued that the 9th Circuit Court of Appeals allowed inappropriate testimony from a scientific expert during the previous appeal.
$25 Million Verdict Among Recent Roundup Court Losses
The last-ditch appeal is the latest in Bayer's effort to reverse a string of court losses in Roundup litigation. In recent months, the company has lost a series of high-profile court cases, and recently announced it was setting aside another $4.5 billion for related legal costs and potential Roundup settlements. In August 2021, a jury upheld a separate $87 million verdict against Bayer in another Roundup lawsuit.
Hardeman vs. Monsanto
The request to the Supreme Court centers around a $25 million judgment that was awarded to Edwin Hardeman, a California plaintiff who sued Bayer (then Monsanto), alleging that the company's Roundup weed killer caused his cancer.
Bayer said that in the original lawsuit brought by Hardeman, the court upheld the admission of expert testimony on causation that relied on little more than subjective intuitions rather than reliable application of scientific principles."
It may take the Supreme Court up to six months to decide whether to take up Bayer's appeal.
What's the Status of Roundup Lawsuits?
In 2020, the company announced a global settlement of Roundup lawsuits totaling more than $10 billion. However, not all plaintiffs have signed on to that agreement, and there is still time to file a Roundup lawsuit.
If you or a loved one has suffered non-Hodgkins lymphoma or chronic lymphocytic leukemia after exposure to Roundup weed killer, you may qualify for a Roundup lawsuit and be entitled to compensation. Call 1-800-525-7111 for a FREE, no-obligation consultation.
You may qualify for a Roundup lawsuit if you meet the following criteria:
You used Roundup either commercially or residentially
You used Roundup for a prolonged period of at least 2 years
Your exposure to Roundup was after 1990
You received a subsequent diagnosis of a form of Non-Hodgkin's Lymphoma (NHL) or Chronic Lymphocytic Leukemia (CLL)
In death cases, the date of death must be within the last ten years
There are no upfront costs and no attorney fees unless we win you compensation. Call 1-800-525-7111 and let's review your claim.
Since 2000 alone, we've recovered over $600 million for victims of negligence, and we would love to help you if we can (see disclaimer below).
"They made a hard time in my life easier to endure."
–Melissa C., Riddle & Brantley client
Justice Counts. Call 1-800-525-7111 today and let's discuss your potential Roundup claim.
---
*** Disclaimer: The results mentioned are intended to illustrate the type of cases handled by the firm. These results do not guarantee a similar outcome, and they should not be construed to constitute a promise or guarantee of a particular result in any particular case. Every case is different, and the outcome of any case depends upon a variety of factors unique to that case.