What Trucking Company and Trucker Mistakes Can Lead to Wrecks?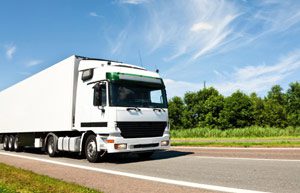 A two-vehicle crash in Greensboro involving an SUV and a tractor-trailer truck resulted in the death of an 11-year-old girl, according to WRAL-TV. The girl was a passenger in the SUV when it collided with an 18 wheeler while traveling on Interstate 40.
Following the collision, the SUV rolled over several times, which led to the 11-year-old girl being ejected from the vehicle. As of this writing, police were still investigating the wreck.
Authorities did announce that alcohol or drug impairment were not factors. However, other causes, such as drowsy driving, distracted driving or trucking company or trucker mistakes had yet to be ruled out.
Trucking Company and Trucker Mistakes That Lead to 18-Wheeler Crashes
Truck accidents can happen for several reasons, including driver and trucking company negligence. Examples of truck company and trucker mistakes that can cause tractor trailer crashes include but are not limited to the following:
Drugged and Drunk Driving – Whether driving a car or 18 wheeler, no one should get behind the wheel of a vehicle after drinking alcohol or while under the influence of prescription, over-the-counter or illegal drugs. Driving under the influence of such substances impairs a driver's decision-making skills as well as his or her ability to react as quickly as necessary.
Drowsy Driving and Hours of Service Violations – There are hours of service rules to prevent truck drivers from driving for too long during a day or week. Truckers often have strict deadlines to meet, which means that in some cases truck drivers may attempt to drive longer than they are allowed to in order to make a delivery on time. In addition, there are trucking companies that push their drivers to violate hours of service laws so that they can ensure products are picked up and delivered on schedule. However, hours of service regulations are meant to keep truckers well rested, because otherwise they could end up driving fatigued, which could lead to a drowsy driving accident.
Speeding – Many rollover truck accidents happen due to speeding, such as driving around a curve too fast. Plus, due to their size, it takes tractor-trailer trucks longer to stop, which means if a trucker is speeding or driving too fast for the weather or road conditions, it could lead to a rear-end accident.
Failure to Properly Inspect, Load and Maintain Trucks – Like any vehicle, if trucks are not properly inspected and maintained, individual parts, such as brakes and tires, can lead to truck crashes due to tire blowouts and brake failure. In addition, it is important that trucks are properly loaded, because if they are not, their loads can shift to an unsafe position, resulting in a rollover accident.
Victims of truck accidents and the families of those killed in fatal 18 wheeler wrecks, should speak to an experienced truck accident lawyer. Trucking companies and truckers deal with the aftermath of these crashes every day.
They will begin getting their story straight and building a case against victims immediately following the wreck. It is important that injury victims and their families know their rights and the best options available to them moving forward.
Reach out to Riddle & Brantley for expert guidance on a wide range of truck accident lawsuits.