What Should I Do If My Family Member Is Killed in a Forklift Accident?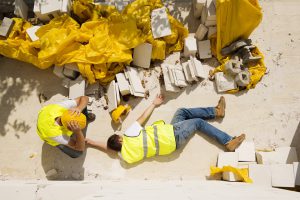 Per WRAL-TV, earlier this year, a 35-year-old man was killed in a tragic forklift accident. Reportedly, the deadly incident happened while the man was using a forklift to load equipment at Dean's Towing and Recovery in Dunn, North Carolina. According to Erwin police, the man died from injuries he sustained when the forklift fell off a flatbed truck.  When we hear news like this our hearts go out to the family and friends.
What Options Do Families Have If a Loved One's Killed in a Construction Accident?
If your loved one is killed in an on-the-job accident, before talking to his or her employer or their insurance company, you should talk to an experienced personal injury lawyer first. Your family member's employer and their insurer often do not have your and your family's best interests in mind when they approach you. They want to resolve the situation in a way that benefits them, which could mean you do not receive the financial help you need for hospital bills, loss of income (including estimated future earnings) and funeral expenses. A lot of employers care very much about their injured workers and want them treated fairly by the insurance company when they are hurt on the job.
For survivors, there are generally a few options, including applying for workers' compensation benefits and filing a third party claim if a party other than their employer or a co-worker was responsible for the incident and their loved one's death.
Our Raleigh work accident attorneys offer free consultations where we can discuss your situation and explain your legal rights and options. We have been successfully helping on-the-job injury victims and their families throughout the state for years.