Important Reasons Why You Should Get a Lawyer to Help You With Your Workers' Compensation Claim
'Victims of on-the-job injuries frequently ask us, "If the insurance company is telling me they will handle my claim, why would I need an attorney right now?"
If you have been hurt on the job, and the adjuster for your employer's workers' compensation insurance company is telling you that they will handle your claim, it still might be wise to retain a lawyer. Generally, any time you are seriously hurt on the job, it is wise to retain a lawyer, and the sooner the better.
Most injured workers do not know that the Workers' Compensation Act requires them to comply with certain technicalities, and North Carolina has numerous technical rules and statutes that govern workplace injuries. For example, one requirement is that an injured workers' notify his employer of his injury in writing within 30 days. Many employees have no idea this is required, but failing to follow this requirement can have serious adverse effects on a claim.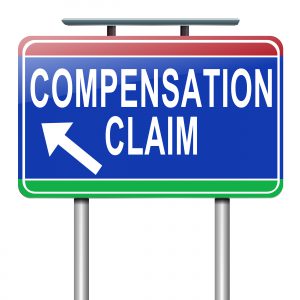 What Form to File
It is also important to make sure a claim has been opened at the North Carolina Industrial Commission by filing a Form 18. The Commission can take time to open a claim after a Form 18 is filed, and the insurance company can take time to respond to the form. If a dispute develops before a claim has been opened and accepted by the insurance company, it can be very difficult to get the Commission to intervene in the claim in any disputes that may arise. The Commission already can take extended periods of time to intervene in disputes and issue Orders compelling insurance companies to pay claimants or to provide medical care. The last thing you want it to tack on another 60 or 90 days to the process by having to wait for a claim to be opened before you can ever ask the Commission for help.
North Carolina also has several rules governing what constitutes a compensable workplace injury. For example, an injury may not be a compensable workplace injury if it was not caused by an "accident." Adjusters regularly ask a claimant to provide a recorded statement, and they will ask questions like, "Now is it accurate that this injury sustained while you were doing your normal job duties in the normal and customary way that you always do them?" Answering a seemingly routine question like this incorrectly can prompt an insurance company to deny your claim because it was not an "accident". An attorney can advise you of what the insurance company is really getting at when they ask questions like that, and make sure you understand how your response sounds to an adjuster. A simple turn of phrase in a recorded statement or misconstrued written description of an injury can result in months or years of litigation, so be very careful what you say or write.
Other Reasons For a Workers' Comp Attorney
An attorney can also advise you on numerous rights you have under the Act that you may not have been aware of. For example, did you know that the insurance company has a right to send a Nurse Case Manager to your appointments? The insurance company will probably tell you that they do have this right, and this is true. But they may not tell you that you have a right to copies of that nurse's monthly reports, or that the nurse should not be talking about your injuries outside of your presence, or that you have a right to be examined by your doctor and talk to him or her outside of your nurse's presence. A lawyer can make sure you understand your rights under the Act.
The Main Reason Why You Want to Get a Workers' Comp Attorney
Disputes
But probably the main reason you want an attorney on your claim is so that we are ready to go once a dispute does develop. If the insurance company tells you that they are going to take care of you, and starts paying you weekly checks, and sends you to a good doctor, that is great. But what happens if the adjuster just stops sending you your checks, then stops returning your phone calls? What if they reduce your checks and start sending you a different amount, with no explanation? What would you do?
You want an attorney already in place to help. If you wait to retain a lawyer until a dispute arises, it can take time to find the right attorney for you, and then that attorney might need time to obtain copies of your medical records and other items that are necessary to get your problem fixed. In the meantime, you might be struggling to pay bills while you are not getting your disability checks. If you already have an attorney in place, the turn-around time on resolving problems can be greatly lessened.
Coordination of Benefits
If your injury is very serious, you may also need a lawyer to help with coordination of benefits. If you are never going to return to work, you may want to apply for social security disability. Workers' compensation benefits and social security benefits offset each other, meaning that receiving both at the same time can mean that one benefit gets reduced because you are receiving the other. An attorney can make sure you are coordinating these offsets correctly, so you are not getting less than you are entitled to, and so that you are not getting more than you are entitled to (which can result in you owing money back).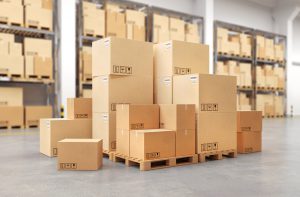 Another issue is that sometimes it is not wise to apply for social security disability while you have an open workers' compensation claim. Even applying for social security can make it far more complicated to settle your worker's compensation claim, because any settlement must take into account the government's interest (a rule designed to discourage people from settling their worker's compensation claims and just shifting their medical needs to Medicare). A law firm like ours that handles both worker's compensation and social security disability claims can help you with complicated issues like this.
Our Law Firm is Ready to Help You
Our firm boasts two North Carolina Board Certified Specialists in Workers' Compensation Law. We offer free consultations and would be happy to talk to you about your claim. Many firms expect to be paid immediately for their work on a workers' compensation case by receiving every fourth weekly disability check as payment for their fee. While we do sometimes ask to be paid every fourth check, in the vast majority of our cases, we do not ask to be paid while your case is ongoing and will wait to be paid a fee until your case settles. Contact us, and we will tell you whether we think we can help you.