Donald J.
Dunn
Senior Litigation Lawyer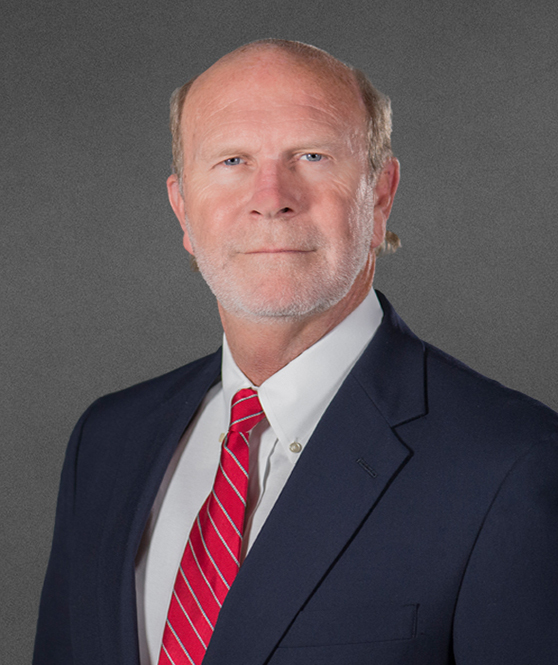 Education
Cumberland School of Law of Samford University, 1979
Juris Doctor
Bar Admissions
U.S. District Court of North Carolina, Eastern District
U.S. Court of Appeals, Fourth Circuit
Thank you for hiring Riddle & Brantley.
Meet your attorney, Donald Dunn.
Donald Dunn will be handling your claim or lawsuit, assisted by our dedicated staff.
About Donald
Donald "Donny" J. Dunn is a Goldsboro personal injury lawyer with more than three decades of experience. Donny is based in our Goldsboro, NC office. However, he handles personal injury claims, including medical malpractice, workers compensation and wrongful death, all over North Carolina.
Born in New Bern, NC, Donny grew up in Pamlico County—in the small farming community of Olympia. He graduated from New Bern Senior High School before attending the University of North Carolina at Chapel Hill.
Education and Professional Experience
After obtaining his undergraduate degree, Donny attended Cumberland School of Law of Samford University in Birmingham, Alabama. He graduated in 1979 and went on to earn his bar admission that same year. He is licensed to practice in the U.S. District Court of North Carolina, Eastern District, as well as the U.S. Court of Appeals, Fourth Circuit.
As the Senior Litigation Attorney at Riddle & Brantley, Donny handles a broad range of personal injury claims. He has experience with wrongful death and medical malpractice lawsuits as well as class actions. Over the course of his career, which spans more than 30 years, he has handled thousands of cases from beginning to end.
With a proven track record of success, Donny has tried to verdict more than 60 cases, including both jury and non-jury cases. These include more than 15 cases in the appellate courts of North Carolina.
Family and Free Time
Donny and Terry Cox Dunn, his wife and partner of 40 years, have lived near the sailing village of Oriental in Pamlico County for more than 25 years. Together, they have four grown children as well as four (soon to be five!) grandchildren.
Donny holds a black belt in Taekwondo through the American Taekwondo Association. He taught kickboxing for more than 15 years and continues to maintain his fitness by participating in a boot camp program in New Bern.