Attorney Referrals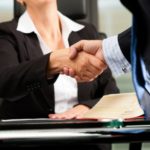 At the law offices of Riddle & Brantley, our entire legal team are committed to helping injured victims recover fair compensation for serious injuries and death suffered from auto accidents, trailer and trucking accidents, motorcycle accidents, pedestrian and bicycle accidents, dog bites, and even premises liability accidents involving slip and falls or other accidents caused by the owner's negligence.
We have even successfully handled cases against law enforcement for use of excessive force and most recently successfully resolved a case against law enforcement for use of a taser on a student while in school. If you need the assistance of proven personal injury lawyers, you need to search no further.
For a FREE legal consultation, contact us today toll free at (800) 525-7111 or click here to reach us online.
When Experience Matters
We have offices in Raleigh, Goldsboro, Jacksonville and Kinston; however, we can handle any case anywhere in our state if we determine that the commitment of our time and our resources will have a positive impact on the eventual outcome.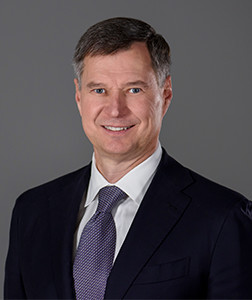 Our legal team has more than 220+ years combined experience handling cases in both state and federal court. Some of our lawyers are members of the Million Dollar Advocates Forum, Super Lawyers, and AV rated.
We even have an attorney who is N.C. State Bar Certified to litigate our Workers' Compensation cases. Chris Brantley has focused primarily in worker's compensation since 2000 and he continues to supervise and handle all of our firm's workers' compensation matters. We invite you to review our personal bios and practice areas for more information.
Our Service Areas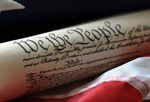 We receive a number of our cases from other attorneys located in North Carolina and from other states, most notably law firms located on the east coast from Florida to New York. We have even received referrals from other attorneys in the states of California, Washington and Texas.
If we accept a referral, we can handle it on a straight referral fee to you or your may participate in the case through conclusion including trial if necessary.
We offer a flexible and fair fee splitting agreement based upon the work actually performed in the case.
The Strength We Provide
We have the ability to commit financial and labor intensive resources to any case we accept. We can commit the financial resources necessary to acquire accident reconstruction experts, medical experts, and other experts required to build and win a case.
We have a team of retired North Carolina State Troopers to assist us in completing auto accident investigations. They also help us gather other evidence and statements from witnesses before evidence is lost and memories fade. Our aggressive approach to investigating accidents has proven to be successful.
Contact Us Today
Whether your law firm has referred cases to us in the past or this is your first referral, we welcome the opportunity to review your case.
We accept cases from out of state attorneys as well as other attorneys in North Carolina. You may call us at (800) 525-7111 or contact us online by clicking here or simply engage in a live chat to speak to a representative in real time. At Riddle & Brantley, we provide comprehensive legal solutions. Call us today at (800) 525-7111.
There is never any upfront cost, and you won't pay a dime unless we win your case and you get financial compensation.
Contact us today. We'd love to help if we can.