Are Drivers Getting Away with Running Over Protesters in North Carolina?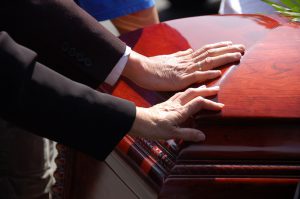 Protesting has been going on for centuries in one form or another. In many cases, it's a peaceful way for people to gather together and express their mutual desire for a social change or disagreement with a current or proposed law. However, in some instances, protests can grow out of control, leading to violence. In the wake of the Keith Lamont Scott police shooting in Charlotte last year, state legislators introduced a law that would protect drivers from facing liability if they run over protesters in North Carolina with their vehicles.
Does This Proposed Law Allow Drivers to Hit Protesters with Their Vehicles?
North Carolina is one of several states that have introduced legislation providing protections for drivers who hit protesters with their car or truck. Other states that have proposed laws protecting drivers during protests include Florida, North Dakota, Rhode Island, Tennessee and Texas.
These laws are not just blanket approval for drivers to run over protesters in these states. Instead, it is limited protection for drivers who accidentally hit protesters with their vehicle during a protest.
As of this writing, none of these proposed protections for drivers during protests have passed. North Carolina's law, House Bill 330 (HB 330), has passed in the House. After the House passed HB 330, it was referred to the Senate, where it will be reviewed by the Senate's Committee on Rules and Operations.