11th-Hour Opioid Lawsuit Settlement Averts Ohio Trial
Four major opioid manufacturers have agreed to settle an opioid lawsuit brought by Ohio counties in a deal worth $260 million. First reported by the Wall Street Journal, the settlement averts a jury trial that was scheduled to begin today.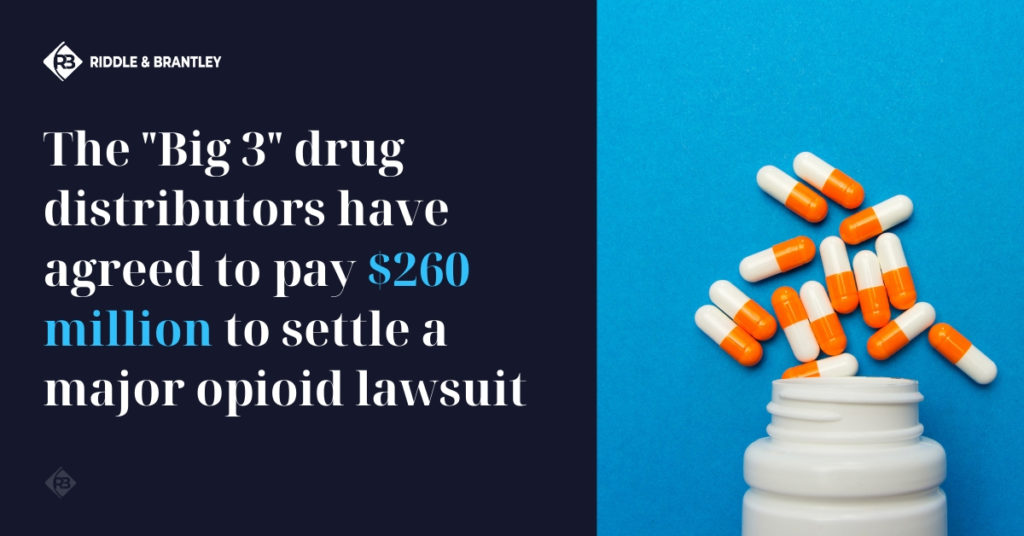 Defendants in the lawsuit, McKesson Corp., AmerisourceBergen, and Cardinal Health (drug distributors collectively known within the industry as the "Big Three"), as well as Teva Pharmaceuticals, could have paid as much as $8 billion as a result of the previously scheduled jury trial if Cuyahoga and Summit counties were awarded what they were seeking.
A fifth defendant, Walgreens, has not joined the agreement, although its own case has been postponed.
Henry Schein Medical, a drug distributor, also announced that it had reached a separate settlement with the two counties valued at $1.25 million.
"There are no political victories in this. We either make a difference or we don't." -Paul T. Farrell, Jr., Co-Lead Plaintiffs' Counsel
More Opioid Lawsuits Pending
The $260 million settlement announced today will buy the companies time to continue negotiating with attorneys representing more than 2,400 cities, counties, and Native American tribes. The opioid lawsuits collectively allege that opioid manufacturers downplayed safety risks of prescription painkillers, engaged in deceptive marketing and ignored warning signs of suspicious drug orders.
A report by the New York Times has revealed that the nation's largest opioid manufacturers may be forced to pay as much as $50 billion to settle these outstanding lawsuits.
More than 200,000 have died as a result of opioid overdoses in the United States in the past two decades, according to the Centers for Disease Control and Prevention (CDC).
It remains to be seen how these lawsuits will affect other legal action brought by individual consumers against opioid manufacturers.
Have you suffered injury due to prescription opioids?
If you or a loved one has suffered injury or death due to prescription opioids, you may be eligible for an opioid lawsuit — and you may be entitled to significant financial compensation.
For a FREE consultation with our opioid lawsuit lawyers, please call 1-800-525-7111. There is no obligation, and if you decide to hire us there are no upfront costs or attorney fees unless we win your case.
It is alleged that painkiller manufacturers failed to warn of known safety risks, engaged in false or misleading marketing, and even ignored signs of suspicious drug orders.
If these allegations are true, we believe that's wrong and victims of these negligent practices deserve justice.
Riddle & Brantley injury attorneys have been holding negligent companies accountable for more than three decades. We're proud to fight for justice for all.
If you or a loved one has suffered injury or death due to prescription opioids, you deserve justice — and you may be entitled to compensation. Call 1-800-525-7111 today for a free consultation with an experienced injury lawyer.
We would love to help you if we can.
Please call 1-800-525-7111 or complete the short form below for a free consultation.
Justice Counts.