Are Punitive Damages Available in a Car Accident in North Carolina?
By Gene Riddle, attorney, Riddle & Brantley
"Can I Get Punitive Damages in My Car Accident Case in North Carolina?"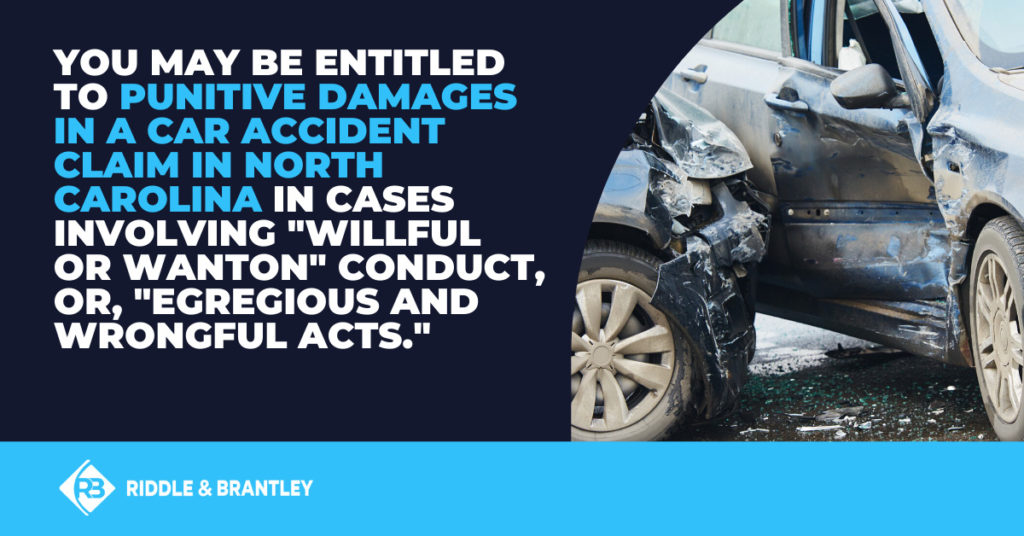 If you're injured in a car accident in North Carolina, and another party was at fault, you are usually entitled to recover compensatory damages for both economic and non-economic losses. In unusual cases, though, you may also be entitled to recover punitive damages. North Carolina, along with most states, has specific laws enacted by our legislature that provide the legal rules for punitive damages. These damages are additional to compensatory, but they are not available in every case.
Punitive damages are awarded in cases that display willful and wanton conduct. This conduct is defined under North Carolina General Statute Section 1D-1 as "egregiously wrongful acts," or in laymen's terms, acts that show actual or deliberate intention to harm. The statute specifically lists such conduct as:
Fraud
Malice, meaning ill will
Willful and wanton acts which is more than just gross negligence.
Cases involving willful and wanton conduct can be extremely complicated. You may not want to handle this on your own. Instead, talk to a North Carolina car accident lawyer who can help you understand your rights and what you need to do to protect them. Call Riddle & Brantley today at 1-800-525-7111 for a free, no-obligation case review.
When Are Punitive Damages Awarded in North Carolina?
According to North Carolina law, punitive damages may be awarded in cases of fraud, malice, willful or wanton conduct. Therefore, in car accident cases, these damages are sometimes awarded when someone injures another through their willful and wanton conduct.
What is Willful and Wanton Conduct?
The statute at Section 1D-5, defines "willful and wanton conduct" as "the conscious and intentional disregard of and indifference to the rights and safety of others, which the defendant knows or should know is reasonably likely to result in injury, damage, or other harm."
There are two common situations North Carolina courts recognize when it comes to punitive damages in auto accident cases:
Clear and Convincing Evidence
Further, under General Statute 1D-15, the claimant must prove that the defendant committed the actions by clear and convincing evidence. The standard of proof in car accident cases to determine fault is "more likely than not," which means a claimant has a much higher burden of proof to win punitive damages claim.
If you are eligible for punitive damages, it is critical to present your claims properly so you can meet your burden of proof. Talking with a North Carolina car accident attorney is the first step.
For a FREE, no-obligation consultation with an experienced car accident lawyer serving North Carolina, please call 1-800-525-7111.
There are no upfront costs, and we don't get paid unless we win for you. Please call 1-800-525-7111 today and let's talk.
"What is the Purpose of Punitive Damages?"
Punitive damages serve a different purpose than compensatory damages. Economic and non-economic compensatory damages aim to replace losses that the injured party incurred due to the accident. On the other hand, punitive damages are awarded to punish a wrongdoer and deter others who might commit similar acts.
In awarding punitive damages, a jury will consider factors such as:
The reprehensibility of the defendant's conduct
The likelihood of serious harm
The degree of the defendant's awareness of probable harm
The duration of the defendant's conduct
The actual damages suffered by the claimant
The concealment by the defendant of his conduct
The defendant's history of similar behavior
The defendant's ability to pay punitive damages.
An experienced attorney can help you document the factors.
Limits on Punitive Damages in North Carolina
In all actions for punitive damages in North Carolina, the amount of punitive damages is determined separately from compensatory damages. In addition, in North Carolina, punitive damages shall not exceed three times the amount of compensatory damages or  $250,000, whichever is greater. See North Carolina General Statute 1D-25.
Exceptions to Punitive Damages Limits
However, under General Statute 1D-26, if the defendant was driving while impaired at the time of the accident, there is no cap.
There is also one major exception to a claim for punitive damages. If the defendant dies at any time later then the claim is barred. Since punitive damages' primary purpose is to punish a wrongdoer for extreme conduct, the purpose cannot be met if he or she is deceased.
 Contact Us Today for a Free Consultation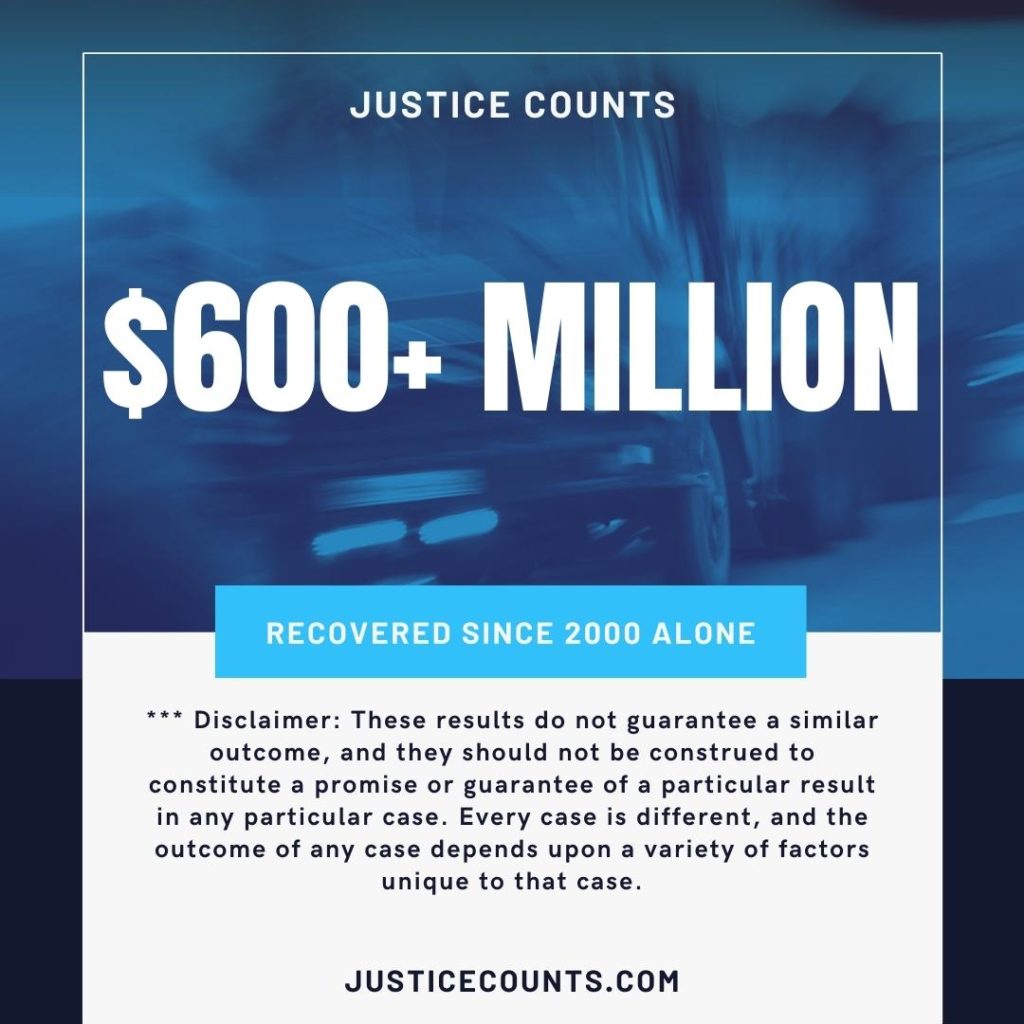 There are many potential pitfalls in pursuing a car accident claim, especially one involving punitive damages, so speak with a personal injury lawyer at Riddle & Brantley.
We have more than three decades of experience helping clients who are injured as a result of their car accidents, and we would love to help if we can. Since 2000 alone, we've recovered more than $600 million in compensation for our deserving clients (see disclaimer below).
Please call 1-800-525-7111 today for a FREE, no-obligation consultation, and let's see how we can help.
"I would not have won my case without the help from my team at Riddle & Brantley."
–John S., Riddle & Brantley client
As always, the consultation is free and you won't pay any attorney fees unless we win your case.
Justice Counts for those injured in North Carolina auto accidents. Call 1-800-525-7111 today and let's review your claim.
---
*** Disclaimer: The results mentioned are intended to illustrate the type of cases handled by the firm. These results do not guarantee a similar outcome, and they should not be construed to constitute a promise or guarantee of a particular result in any particular case. Every case is different, and the outcome of any case depends upon a variety of factors unique to that case.