Are Punitive Damages Available in a Car Accident in North Carolina?
If you're injured in a car accident in North Carolina, and another party was at fault, you are usually entitled to recover compensatory damages for both economic and non-economic losses. In unusual cases, though, you may also be entitled to recover punitive damages. These damages are over and above compensatory, but they are not available in every case.
Punitive damages are awarded in cases that display willful and wanton conduct. This conduct is defined as that which shows actual or deliberate intention to harm. We'll talk about this more in a moment.
Cases involving willful and wanton conduct can be extremely complicated. You may not want to handle this on your own. Instead, talk to a North Carolina car accident lawyer who can help you understand your rights and what you need to do to protect them. Call Riddle & Brantley today at 1-800-525-7111 for a free, no-obligation case review.
When Are Punitive Damages Awarded in North Carolina?
According to North Carolina law, punitive damages may be awarded in cases of fraud, malice, willful or wanton conduct. Therefore, in car accident cases, these damages are sometimes awarded when someone injures another through their willful and wanton conduct.
The statute defines "willful and wanton conduct" as "the conscious and intentional disregard of and indifference to the rights and safety of others, which the defendant knows or should know is reasonably likely to result in injury, damage, or other harm."
There are two situations North Carolina courts recognize when it comes to punitive damages in auto accident cases:
Further, actions must be more than grossly negligent, and they must be proven by clear and convincing evidence.
If you are eligible for punitive damages, it critical to present your claims properly so you can meet your burden of proof. Talking with a North Carolina car accident attorney is the first step.
For a FREE, no-obligation consultation with an experienced car accident lawyer serving North Carolina, please call 1-800-525-7111.
There are no upfront costs, and we don't get paid unless you do. Please call 1-800-525-7111 today and let's talk.
The Purpose of Awarding Punitive Damages
Punitive damages serve a different purpose than compensatory damages. Economic and non-economic compensatory damages aim to replace losses that the injured party incurred due to the accident. On the other hand, punitive damages are awarded to punish a wrongdoer and deter others who might commit similar acts.
In awarding punitive damages, a jury will consider factors such as the defendant's history of similar behavior, and the seriousness of the damage caused. For example, if a defendant driver has a history of DWIs, then this fact can help support your claim for punitive damages.
An experienced attorney can help you account for all of your losses. Sometimes claimants overlook major categories of damage like future medical treatment. When you have a seasoned professional by your side, you are more likely to present a comprehensive claim that accurately reflects the accident's impact, which in certain cases may include punitive damages.
Limits on Punitive Damages
In some cases, punitive damages in North Carolina are capped at $250,000 or three times the amount of compensatory damages. However, if the defendant was impaired at the time of the accident, there is no cap.
That said, the claim cannot go forward if the defendant dies– from any cause– before the case is resolved. Since punitive damages' primary purpose is to punish a wrongdoer for extreme conduct, the purpose cannot be met if he or she is deceased.
 Contact Us Today for a Free Consultation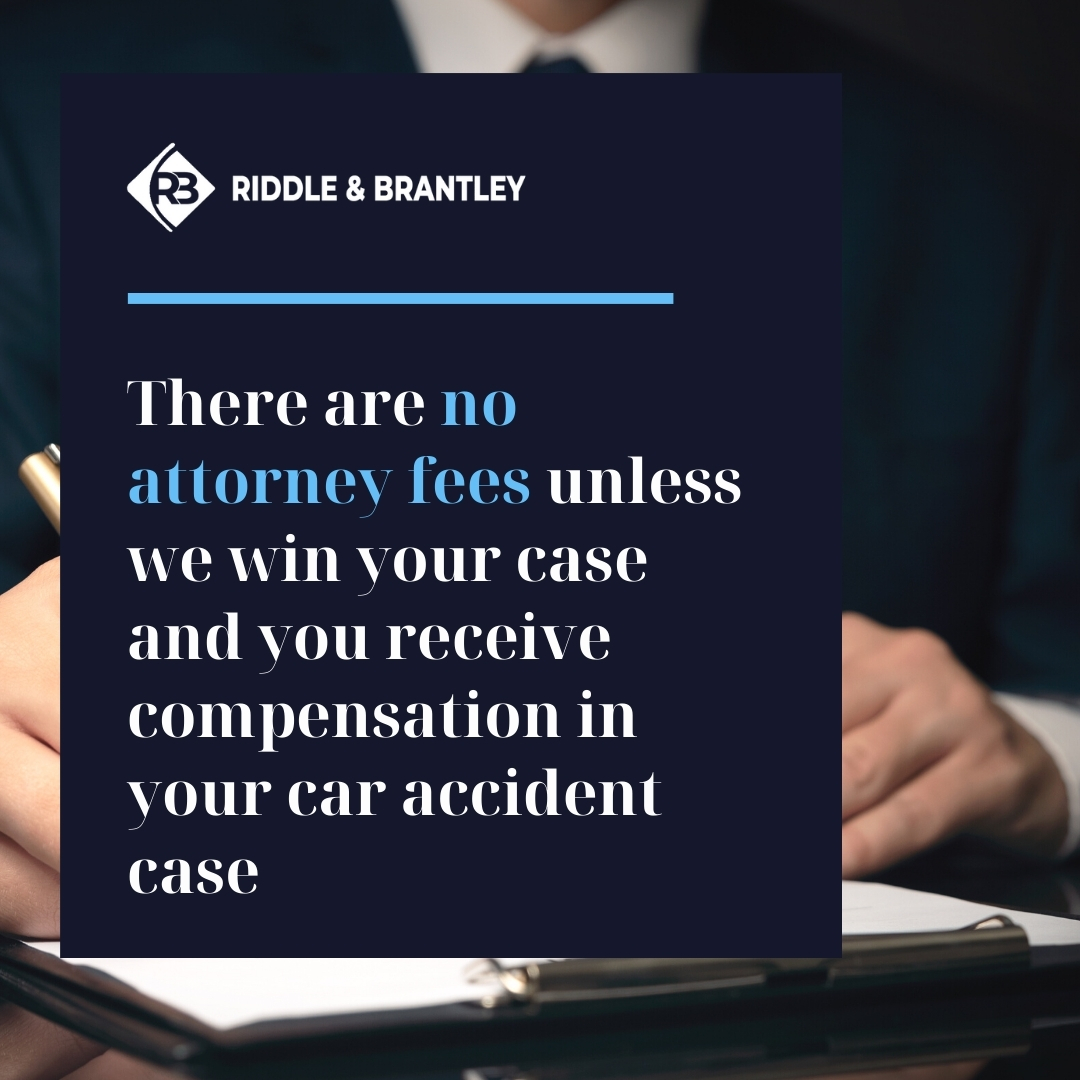 There are many potential pitfalls in pursuing a car accident claim, so speak with a personal injury lawyer at Riddle & Brantley.
We have more than three decades of experience helping clients who are injured as a result of their car accidents, and we would love to help if we can.
Please call 1-800-525-7111 today for a FREE, no-obligation consultation and let's see how we can help.
"I would not have won my case without the help from my team at Riddle & Brantley."
–John S.
As always, the consultation is free and you won't pay any attorney fees unless we win your case and you receive compensation.
Justice Counts for those injured in North Carolina auto accidents. Call 1-800-525-7111 today and let's review your claim.