The Most Common Car Accident Injuries in North Carolina
Common Car Accident Injuries
With more than 220+ years of combined legal experience, our North Carolina car accident lawyers have handled thousands of cases across our state, involving all types of injuries. But what are the most common car accident injuries in North Carolina?
In this article, we'll examine some of the most common car accident injuries that we frequently deal with in handling car accident claims. We'll also share what you should know if you're injured in a car accident, truck accident, motorcycle accident, or other motor vehicle accident in North Carolina.
We will review your claim and if you decide to hire us, fight tirelessly for your right to compensation.
Injuries After a Car Accident
The severity of the injuries caused by a car crash depends on the circumstances of the collision. Determining factors often include the speed at the time of impact and the types of vehicles involved.
Some of the most common types of car accident injuries are:
Broken Bones — Fractures are a common occurrence in auto accidents due to the force of the impact, which may come from any direction. Bones that commonly break in car accidents include ribs, arms and legs, among others such as the nose or skull.
Lacerations and Burns — Lacerations, or cuts, can come from auto parts, road debris and objects inside the automobile. Burns are also common car accident injuries due to the extreme heat of some car parts and the possibility of a fire or from the exploding air bag. Both lacerations and burns can lead to deep and extensive scarring, which could require long-term treatment and may cause disfigurement. When an air bag deploys, it can cause fractures to the face and nose.
Spinal Cord Injury and Paralysis — Back strain is a common car accident injury. A strain usually heals, but spinal cord damage is often permanent and devastating. Common spinal cord injuries include sprains, fractures, and herniated discs, among others. This type of trauma can potentially cause anything from persistent pain to permanent injury, even paralysis.
Traumatic Brain Injuries — Mild traumatic brain injuries (TBIs) include whiplash or a concussion. Other more serious forms of TBI can cause permanent brain damage. This type of injury is usually irreversible and can impact a victim's motor skills, communication skills and ability to live daily life.
Wrongful Death — When auto accidents result from someone's negligence and one or more victims are killed, the surviving family members of the victims may be eligible to file a wrongful death claim. These claims usually involve pursuing compensation for the deceased's lost income, as well as for medical and funeral costs.
NC Attorneys for Serious Car Accident Injuries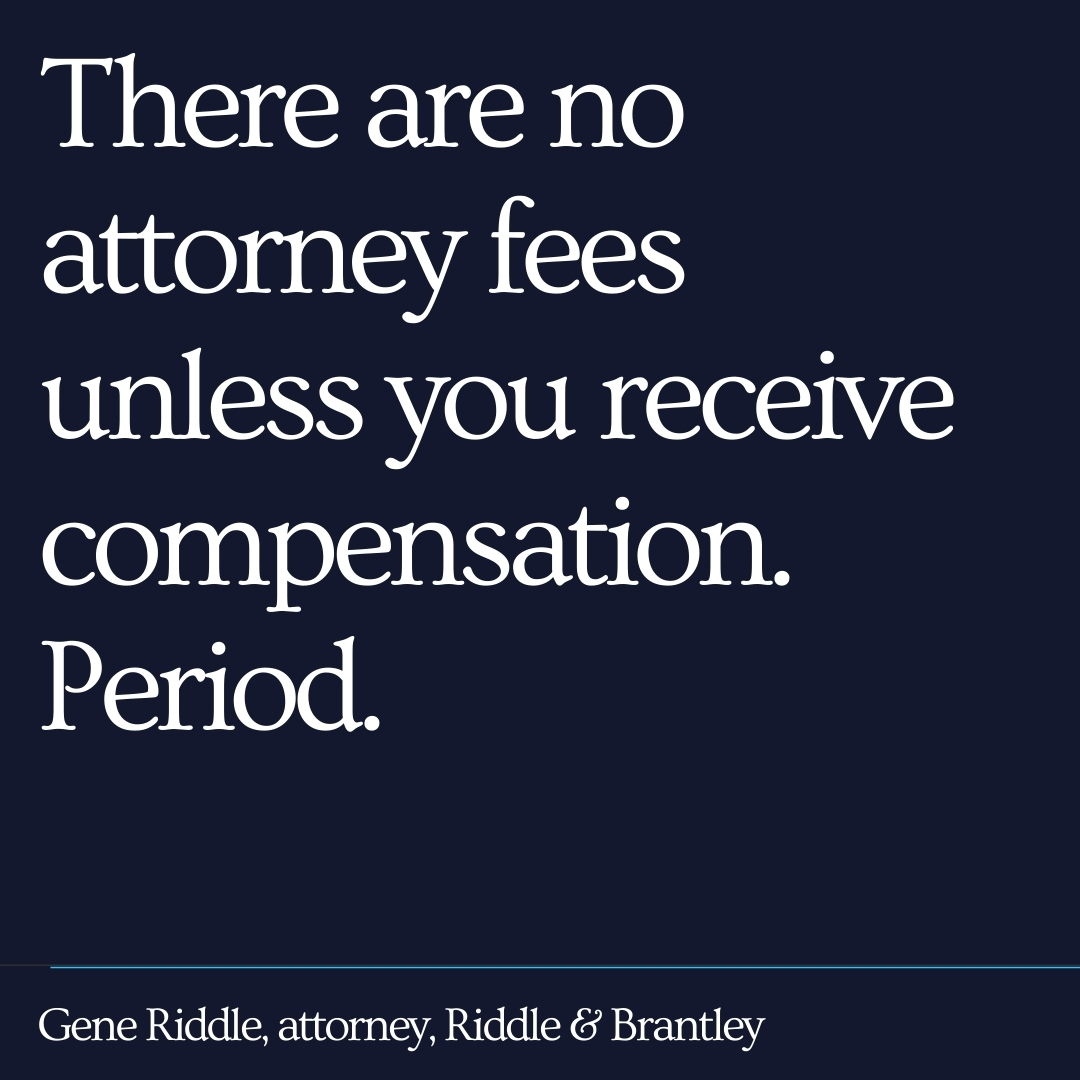 When recklessness or carelessness causes auto accidents, the result is often painful injuries for the victims. At Riddle & Brantley, we believe that negligent drivers should be held responsible for the damage they cause to innocent North Carolina drivers, passengers, pedestrians, and others.
Justice Counts. That is what our attorneys believe, and that is why we passionately fight to defend the rights of our North Carolina neighbors.
We also have the resources to build a powerful car accident claim on your behalf. Depending on your case, this may include hiring expert witnesses and accident reconstruction experts as well as getting access to relevant records. We have an in-house team of investigators that can collect evidence, obtain police reports, interview witnesses, secure surveillance footage, and more to strengthen your claim.
"Every time I've needed them, they were there for me."
–Tyronnie T., Riddle & Brantley client
We also work diligently with your medical providers to make sure we have all of your medical records and bills. In some cases, we request that your providers answer specific questions about your injuries so we can present the full extent of your injuries to the insurance company or a jury. At times, we take depositions of your doctors so we can present evidence to the jury about your injuries. During a deposition, your doctor can fully explain your injuries and offer his opinions that the vehicular wreck caused them. Your doctor can elaborate on any permanent problems you will have and the cost of future medical care.
Since 1985, we've recovered
hundreds of millions of dollars in compensatio
n for our deserving clients (
see disclaimer below
).
Recent wins include:
$2.75 million — Attorney Donald Dunn won a $2.75 million award through arbitration proceedings after our client was seriously injured in an auto accident. The award was followed by a separate $1 million declaratory judgment against the insurance company.
$1.8 million — Our client suffered the eventual loss of his left leg below the knee after he was hit by a truck while operating a vehicle on the job. Attorney Gene Riddle recovered nearly $2 million in total compensation in separate truck accident and workers' compensation claims.
$1.9 million — A woman was struck by a cement truck while crossing a parking lot on foot. We investigated the accident, bringing in accident reconstructionists to prove liability. Prior to trial we secured $1.9 million in total compensation for the victim in a settlement with the insurance company.
There are no upfront costs and you won't pay any attorney fees unless we recover compensation for you.
We have convenient office locations across North Carolina and can consult with you by phone, email, text, video conference, or in person.
---
*** Disclaimer: The results mentioned are intended to illustrate the type of cases handled by the firm. These results do not guarantee a similar outcome, and they should not be construed to constitute a promise or guarantee of a particular result in any particular case. Every case is different, and the outcome of any case depends upon a variety of factors unique to that case.