Falecial Darden
Workers' Compensation Case Manager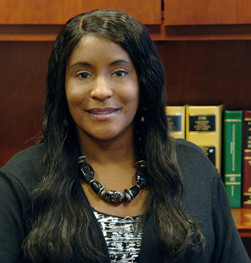 How I help our clients: I joined Riddle & Brantley L.L.P. in January 2008. I set up new cases, answer interrogatories, order medical records and bills, assist the attorney and case managers with clients, and I back up the front desk receptionist, when needed.
Background: I have experience and knowledge in the following: as a receptionist, in customer service, medical office administration, computer courses, I am also a Notary Public.
Why I like working at Riddle & Brantley: I like working at Riddle & Brantley, because it is a family oriented workplace. I always feel appreciated, and the entire firm works as one team with one goal, which is to provide our clients with the caring legal service in obtaining justice.
What I like to do in my free time: I enjoy leisure time with our kids, and grandkids, attending social outings with our friends, participating in DIY home remodeling with my husband, spending time with our pets, watching movies, and swimming.