Can I Lose My Disability Benefits If I Have a Drug or Alcohol Abuse Problem?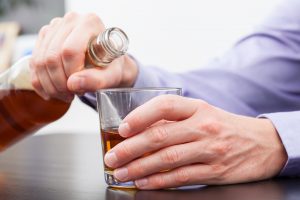 Does having a drug or alcohol abuse problem impact a person's ability to qualify for Social Security disability benefits? In most cases, yes. However, there are exceptions.
Around 20 years ago, Congress put in place provisions that enable Disability and Determination Services to deny Social Security Disability Insurance (SSDI) and Supplemental Security Income (SSI) to claimants if they have drug or alcohol abuse problems. However, these types of denials are based on whether the claimant's alcoholism or drug abuse is a "contributing factor" to his or her disability.
What Should I Do If I'm Denied Disability Benefits Because of Drug or Alcohol Abuse?
Our North Carolina Social Security disability attorneys have been able to help people who were denied disability benefits because of alcoholism or drug abuse successfully appeal the denial and secure benefits. However, we can only help people who have another disabling impairment besides their drug or alcohol abuse problem. If a person's disability is based solely on alcoholism or drug abuse, we cannot help them collect disability benefits.
Whether we can help a client with a drug or alcohol abuse problem secure disability benefits or not, we always tell them that they need to stop using alcohol or drugs and seek professional medical help immediately.