Hernia Mesh Lawsuits Update – March 2023
What's Happening with Hernia Mesh Lawsuits?
C.R. Bard MDL is Now the Second Largest Mass Tort Litigation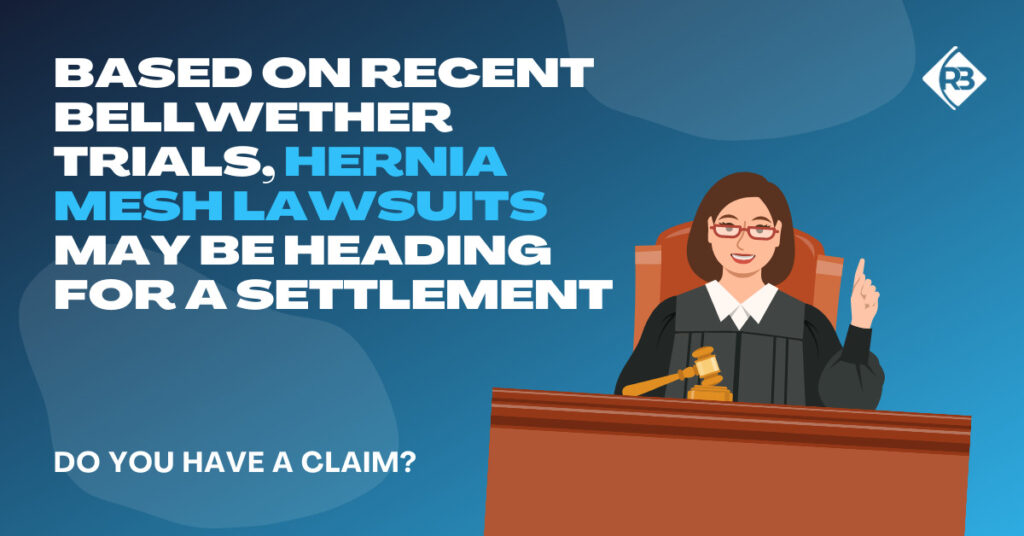 With more than 18,000 cases as of January 2023, the C.R. Bard hernia mesh multi-district litigation (MDL) is now the second largest mass tort litigation ever, trailing only the massive 3M earplugs MDL. In this blog post, we'll provide the latest updates on hernia mesh lawsuits, as of March 2023. Please stay tuned to our website for the latest in hernia mesh litigation news.
Claimants are seeking damages for defective hernia mesh implants that potentially cause pain, mesh detachment, bowel obstructions, and infections. With a recent $4.8 million verdict against C.R. Bard and considering new evidence about the company's knowledge of defective material, a global hernia mesh settlement may be on the horizon ahead of a third bellwether trial in May.
IMPORTANT: If you or a loved one received a recalled hernia mesh implant after June 2008 and experienced one of the following injuries, you may be entitled to join a hernia mesh lawsuit:
Abdominal infection
Adhesion
Hernia recurrence
Intestinal blockage
Mesh migration or perforation
Our experienced hernia mesh lawyers are here to help. Call 1-800-525-7111 today for a FREE case review or complete the fast and easy form at the bottom of this page.
February 2023 Hernia Mesh Lawsuit Update: Bellwether Trials Continue
A third bellwether trial in the C.R. Bard MDL, originally set for February 2023, was postponed until May. This shift may indicate movement toward a potential hernia mesh lawsuit settlement, with pre-trial conferences scheduled for May 2 and 3.
The second bellwether trial wrapped up in April 2022 with a $250,000 verdict in favor of the plaintiff. This outcome upends momentum after a surprise verdict in Bard's favor in the first hernia mesh bellwether trial.
Both parties filed motions challenging the outcome of the second bellwether trial, with plaintiff's lawyers arguing that more damages were warranted and the defendant arguing that the plaintiff didn't provide sufficient evidence. Both motions have since been dismissed.
New Information Revealed During Rhode Island Hernia Mesh Trial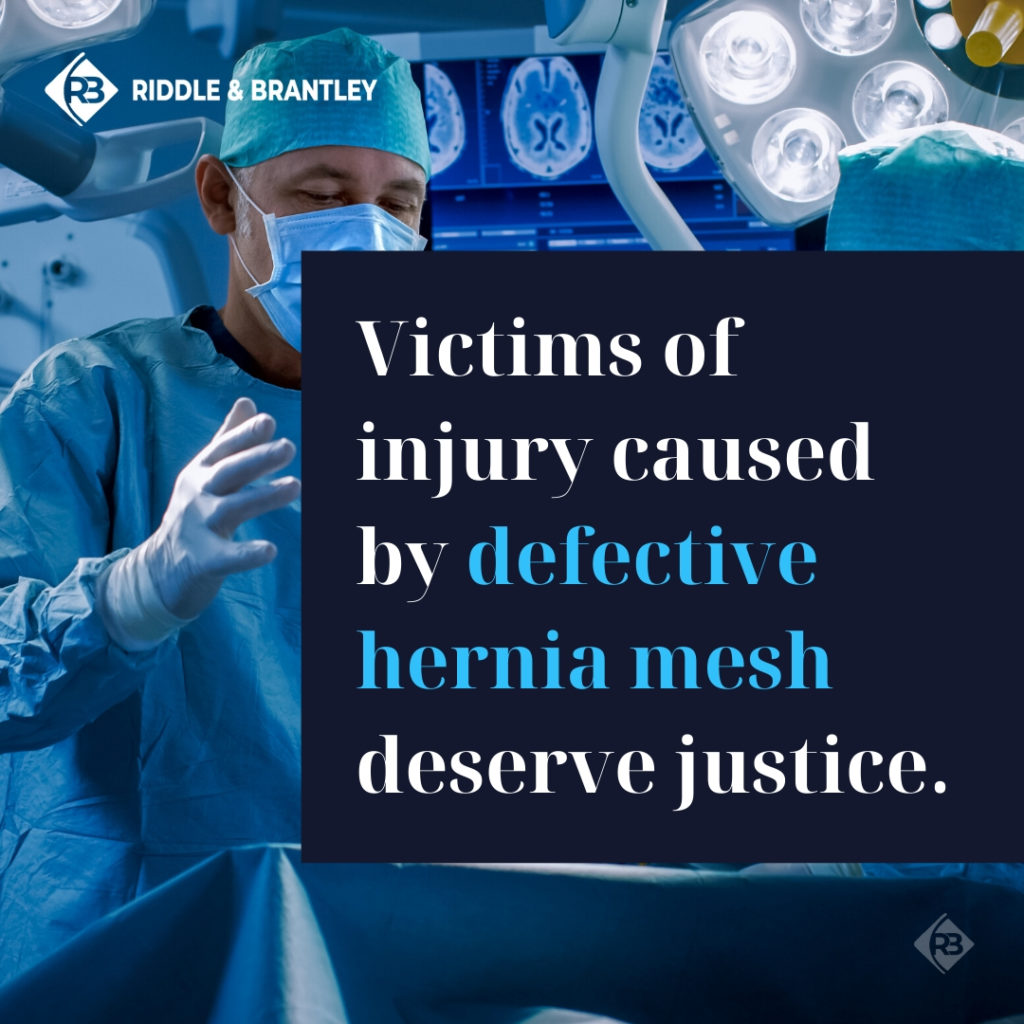 Momentum heading into the third Bard hernia mesh MDL bellwether trial and possible settlement talks was also compounded by a Rhode Island trial that ended in August 2022. The trial, which occurred outside of the Bard MDL, resulted in a $4.8 million verdict for the plaintiff.
During the trial, the plaintiff claimed that Bard's hernia mesh used a type of plastic not safe for use in humans. Evidence presented showed that C.R. Bard may have used the plastic knowing that it was unsuitable for that use. Despite receiving specific warnings against it, C.R. Bard continued to use the plastic resin Pro-fax 5623 in hernia mesh products.
This evidence and resulting verdict are likely to impact future litigation if a settlement is not reached.
Other Hernia Mesh MDL Updates
A smaller Covidien hernia mesh MDL in the District of Massachusetts only includes 170 cases as of January 2023, but more than 5,000 similar state court cases have been consolidated similarly into an MDL.
The court is considering a level of coordination between the state court litigation and the federal MDL, but the parties disagree on key aspects. Plaintiffs are resisting Covidien's proposal to coordinate the lawsuits, arguing that the move would give them less than a year to conduct discovery.
In New Hampshire, the Atrium hernia mesh MDL includes more than 3,000 pending cases. However, there has been little activity in this MDL since May 2022.
Finally, more than 3,000 Ethicon hernia mesh lawsuits were settled in May 2022.
Defective Hernia Mesh Claims
Hernia mesh is used in surgery to repair muscle walls that hold organs in place. Several of these mesh products, which provide structure as the muscle repairs itself following a hernia, have been subject to recalls in recent years.
Several brands may be subject to hernia mesh lawsuits, including:
Ethicon's Physiomesh
Atrium's C-Qur
Multiple C.R. Bard products
Multiple Covidien products
Defects with these products may lead to injury, resulting in months or years of recovery, additional surgeries, and life-threatening infections.
"Can I Join a Hernia Mesh Lawsuit?"
The FDA issued an initial hernia mesh recall in 2010, applying to hernia mesh devices distributed beginning in 2008.
If you received one of the recalled hernia mesh products listed above, you may be entitled to compensation. To qualify for a hernia mesh lawsuit, you must:
Have received a hernia mesh implant between 2008 and present.
Have experienced an abdominal infection, adhesion, hernia recurrence, intestinal blockage, mesh migration or perforation.
Our case reviews are always free, and you don't pay unless we win your case and you receive financial compensation. Call 1-800-525-7111 today to speak with one of our hernia mesh lawsuit attorneys to see if you qualify for a claim.
Justice Counts.