Can A Commercial Truck's "Black Box" Be Used During a Lawsuit?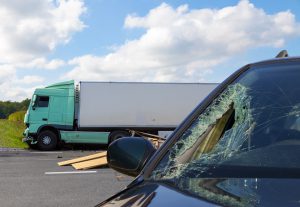 Statistics collected by the Federal Motor Carrier Safety Administration (FMCSA) show that truck accidents are responsible for more than 3,000 fatal crashes on US roads each year. There are many reasons why these accidents can occur. As a result, evidence from truck accident lawsuits may come from multiple sources.
Data collected by the truck's "black box", also called the electronic control module (ECM), could be used to show fault for an accident.
In almost every truck accident case we investigate we immediately send a letter to the owners of the tractor trailer demanding that the truck and black box be preserved for our inspection and investigation at an appropriate time.
We also preserve the black box in our vehicle to help us prove that the accident was not our client's fault and that our client was not speeding. We also hire experts in federal truck safety regulations and accident reconstruction to help us review the accident and determine what caused it.
You may have heard the term "black box" used for other types of truck accidents. These are the devices that National Transportation Safety Board (NTSB) investigators use to determine the cause of plane crashes.
The two black boxes in commercial aircraft can record engine performance, cockpit chatter and other information from specific instruments. A truck's "black box" is similar in some ways.
ECMs are built into the engine of newer trucks, which means they can record many types of events. Depending on the truck involved, an ECM may record speed, hard braking events or time driven. ECMs can also record mechanical issues on trucks. These are only a few examples.
Why is this information so important? Data from an ECM could show driver error, poor maintenance practices or FMCSA regulation violations. For example, the information obtained from an ECM could show that a driver had violated hours of service regulations.
Hours-of-service rules, which are necessary to prevent drowsy driving accidents involving commercial vehicles, dictate how long commercial truckers can drive and work.
If drowsy driving was suspected to have caused a crash, data from the ECM could be vital data that may help determine fault. Data could show that a driver had exceeded his or her hours-of-service limits.
What Other Types of Evidence Can a Truck Accident Law Firm Uncover?
ECM data is unlikely to be the only source of evidence in a truck accident lawsuit. Truck accident law firms will find evidence from other sources during the discovery phase of a lawsuit.
Video footage, social media posts, internal documents at a trucking company or witness statements also determine fault after an accident.
The only problem with ECMs is that the data obtained by these devices can be destroyed– even unintentionally. You should always contact an attorney very soon after a truck accident to prevent the driver's employer or other parties from altering crucial evidence.
Your truck accident attorney could take initial steps that might help preserve evidence and determine which parties may be responsible for the crash.
Riddle & Brantley, LLP employs professional investigators to uncover as much evidence as possible. We will leave no stone unturned to help our clients and their families seek justice.
At Riddle & Brantley, LLP, Justice Counts.