How Age Can Impact a Workers' Comp Claim in North Carolina
A greater number of Americans are choosing to extend their working years. According to the most recent survey conducted by the Census Bureau, 20.8 percent of Americans over the age of 65 remain in the workforce. This is number has been trending upward in recent decades.
Of course, older workers, like anyone else, are at risk of suffering workplace injuries or developing occupational diseases. In North Carolina, those injured on the job are eligible for workers' compensation benefits. However, the process of recovering medical and lost-wage benefits can be complex. This is especially true for older workers, as there are some unique issues that could affect these types of claims.
Age Brings on More Physical Challenges, Including Pre-existing Conditions
It is no secret that we become more vulnerable to injuries as we age. Many older workers are concerned that a pre-existing condition might actually prevent them from recovering workers' comp benefits if they get hurt at work.
This is certainly an understandable concern, as a pre-existing condition could complicate your work injury claim. However, in North Carolina, workers are entitled to benefits for injuries that aggravate a pre-existing condition.
This is well-established under North Carolina law. For example, consider the recent case of Myers v. Ben Mynatt Chevrolet Cadillac, where an auto technician injured his back while on the job. His employer argued that his back injury was not eligible for coverage, as it occurred due to a pre-existing issue. When deciding the case, the North Carolina Court of Appeals reiterated the following standard: aggravation of pre-existing injuries is indeed covered, but it is incumbent upon the worker to prove that a work-related activity was a causal factor in the injury.
The Advantages and Disadvantages for Older Employees Filing Workers' Comp Claims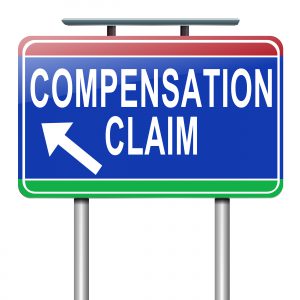 When older workers are injured on the job, it may be in their best interest to file for permanent partial disability benefits. For example, if you have been injured on the job in North Carolina, and you are over 45, you may want to file for Social Security disability (SSD) benefits.
In some cases, workers may actually be eligible for workers' compensation and SSDI benefits. However, you will likely not be able to fully collect each at the same time. If you find yourself in this situation, you should contact an experienced attorney as soon as possible. An attorney who has experience handling both workers' comp and SSD cases can help you maximize your recovery.
Common Workplace Injuries in Older Workers and Their Effect on Workers' Comp
Older workers face many of the same safety threats as do younger workers. However, they also face additional risks from long-term issues. Some workplace injuries that are especially common in older workers include:
Back problems
Muscle degeneration
Joint issues
Recovering workers' comp benefits for these types of injuries can be more challenging. You may face an employer trying to deny coverage because of a pre-existing condition or due to the fact that your injury was long-term. You may also be eligible for benefits from a state or federal disability program.

Whatever your specific circumstances are, you should seek professional legal assistance. At

Riddle & Brantley, our team has extensive experience handling both North Carolina workers' compensation claims and Social Security Disability claims. If you have been injured at work, please do not hesitate to contact our office today to discuss to your legal options in a free consultation.