Greensboro Personal Injury Lawyer
Personal Injury Lawyers Who Know How to Win
At Riddle & Brantley, a personal injury lawyer can help you fight for justice in the aftermath of an accident. If you've been injured due to someone else's negligence, talk with an accident attorney at Riddle & Brantley today. Call (336) 516-9066 for a free, no-obligation consultation, and let's see how we can help. Since 2000 alone, our injury attorneys have recovered more than $600 million in total compensation for our valued clients (see disclaimer below). We'd love to listen to you, evaluate your claim, and see what we can do to pursue the compensation you deserve.
RIDDLE & BRANTLEY
717 Green Valley Road, Suite 200
Greensboro, NC 27408
Phone: (336) 516-9066
By Appointment Only.
HOURS OF OPERATION*
Monday – 7:00 AM – 11:00 PM
Tuesday – 7:00 AM – 11:00 PM
Wednesday – 7:00 AM – 11:00 PM
Thursday – 7:00 AM – 11:00 PM
Friday – 7:00 AM – 11:00 PM
Saturday – 8:00 AM – 11:00 PM
Sunday – 8:00 AM – 11:00 PM
*NOTE: Our intake staff is available to answer phone calls and emails during these times, but please note that in-person meetings are only available at our Greensboro office by appointment.
Guilford County Courthouse
201 South Eugene St
Greensboro, NC 27401
We're proud of the results we've won on behalf of our client, but also the way our clients describe their experience working with our attorneys and staff. We invite you to review our client testimonials and see our client testimonials to be represented by the lawyers at Riddle & Brantley.
"It was nice to see Riddle & Brantley put me and my needs first."
–R. Colley, Riddle & Brantley client
Accident Cases We Handle
The passionate team of personal injury attorneys at Riddle & Brantley has extensive experience helping clients with all types of accident injury cases, and we review every case at no cost or obligation. With a free case review, you'll learn more about your legal situation and discover whether you have a personal injury claim. Some of the many cases we handle include:
Tractor-trailer accidents
Scooter accidents
Slip and fall accidents
Sexual assault
Product liability cases
Dangerous drug cases
Defective medical device claims
Mesothelioma and asbestos exposure claims
Nursing home neglect and abuse
Workplace accidents (workers' compensation)
Our Commitment to Greensboro and North Carolina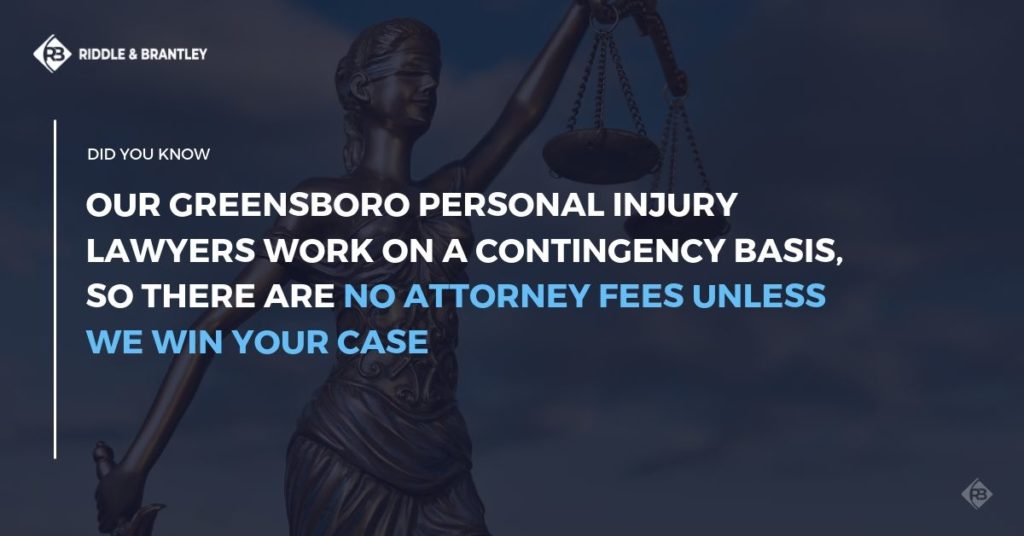 Many of our attorneys and staff have close personal ties to Greensboro. Attorney Gene Riddle attended law school at Wake Forest University in nearby Winston-Salem and graduated in 1985. We've been serving clients in the Piedmont Triad ever since.
If you've suffered an injury due to the negligence of someone else, retaining a personal injury lawyer can put you on the path to physical, emotional, and financial recovery. North Carolina law firm Riddle & Brantley offers much more than just legal services. Our  attorneys go above and beyond for our clients and their families, from providing hospital recommendations to helping our clients manage expensive medical bills. Contact us today for your free consultation. There is no obligation, and you won't pay any attorney fees unless we win your case — and you receive compensation.
"How Can an Injury Attorney Help?"
A personal injury case can be complicated, time-consuming, and stressful. A law firm like Riddle & Brantley can help manage all aspects of your accident case so that you can focus on what's most important — your recovery and quality of life. Our attorneys, investigators, case managers, and paralegals can handle your entire personal injury claim from start to finish, including:
Investigating the accident scene and gathering evidence
Identifying and interviewing witnesses
Hiring expert witnesses like accident reconstructionist if necessary
Securing surveillance video if available
Obtaining the official accident report from law enforcement
Preparing you for recorded statements to the insurance company
Filing paperwork with the North Carolina Industrial Commission (in workers' comp cases)
Tracking down the at-fault party (in cases involving hit and run accidents)
Referring you to trusted medical providers
Calculating damages
Negotiating with the insurance company on your behalf
Negotiating with defense counsel
Filing a lawsuit if necessary
Filing legal briefs and other court documents
Conducting depositions
Representing you in mediations and/or arbitrations
Representing you in court and at trial if necessary
Setting up trusts for settlement funds
You don't have to go through this complex process alone. To ensure your legal rights are protected and maximize your chance at securing fair compensation, call (336) 516-9066 to speak with an experienced lawyer at Riddle & Brantley today.
What to Do After an Accident
If you've been injured and believe another person or company's negligence is responsible, there are a few important steps to take in order to protect your legal rights.
Call 911 — If you've been injured in an accident, call 911 right away. North Carolina law requires you to report any auto accident resulting in injury.
Take Photos — Document the accident scene, taking photos of all injuries, property damage, skid marks, debris, road signage, or anything else that may be relevant to your potential injury case.
Get Contact Information — Exchange contact information with all other parties involved, including any witnesses. If you talk with the other driver, do NOT apologize and do NOT admit fault, even if the circumstances of the accident are not immediately clear.
Talk with Law Enforcement — Be open, honest, and respectful when talking with the responding officer, but do NOT admit fault and don't apologize — the facts and circumstances of the accident may not be clear right away. After the accident, be sure to request a copy of the official accident report. An experienced lawyer can help obtain the report, as well.
Do NOT Give a Recorded Statement to the Insurance Company — Insurance companies are only interested in paying as little as possible and denying liability. Do NOT give a recorded statement to the insurance company before first speaking with an attorney.
If Injured on the Job, Fill Out the Required Forms — To file a worker's compensation claim, you must fill out Form 18. Your employer should also complete Form 19 and file both forms with the North Carolina Industrial Commission (NCIC). If you are concerned your employer will not submit these forms, you may submit Form 18 directly to the NCIC.
Call a Personal Injury Lawyer — A personal injury lawyer can help determine whether or not you have a legal case and advise you on how to navigate the entire process. If you decide to hire the attorneys at Riddle & Brantley, remember there are no upfront costs and no attorney fees unless we win your case and you receive compensation. Call (336) 516-9066 and let's talk.
"How Much is My Case Worth?"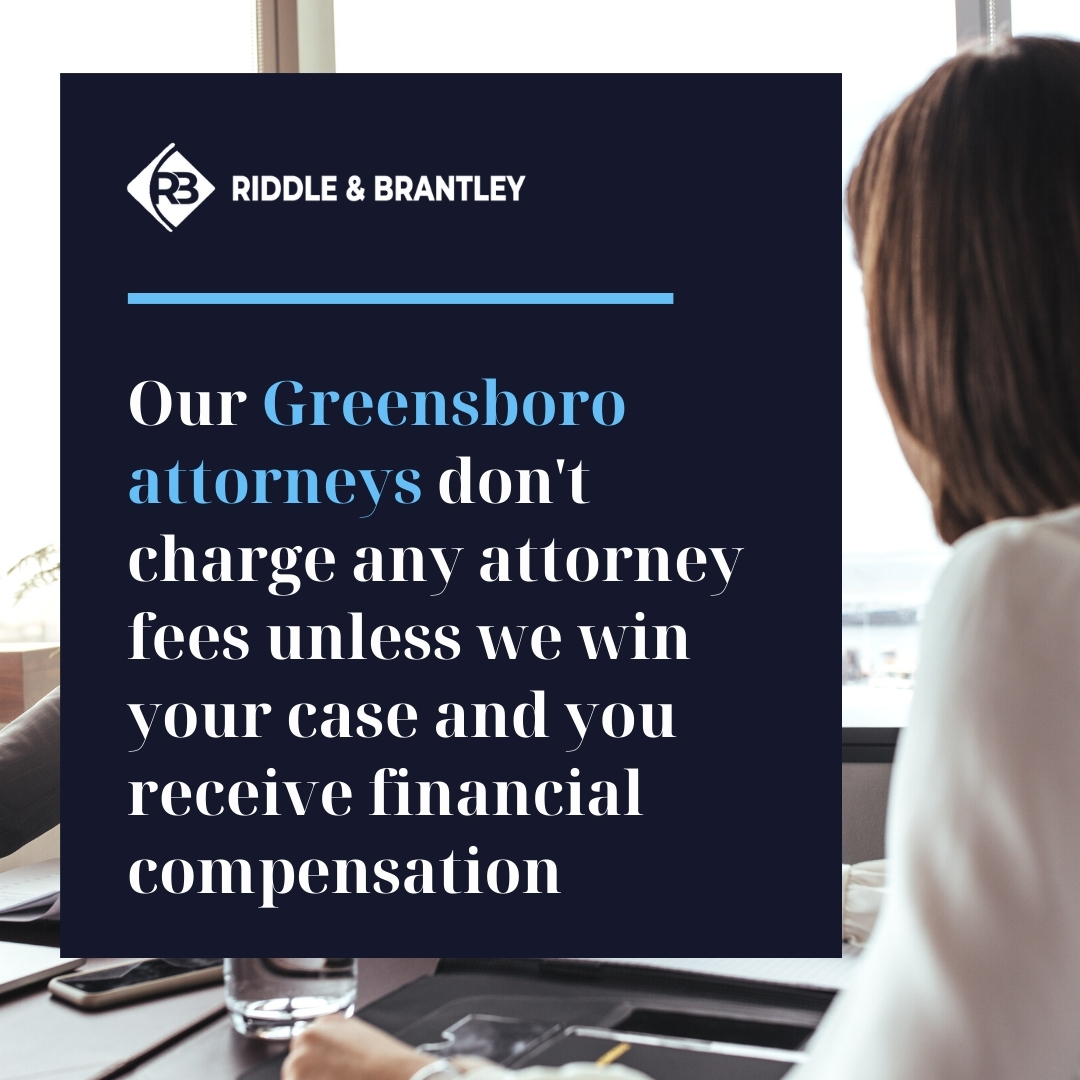 The objective of a personal injury case is to obtain monetary damages for the victim through a judgment (verdict) or settlement. In personal injury law, "damages" represent the amount of money that reasonably equates to your physical, mental, and/or monetary suffering. There are two types of damages that are common to personal injury cases and will help you calculate your case's worth:
Compensatory Damages
Compensatory damages are intended to replace the financial loss resulting from your injury. It's easy to calculate compensatory damages based on hospital bills, medical treatment, and missed work, but far more difficult to place a value on how your quality of life has changed, or the physical and mental suffering you've endured. An experienced attorney can help calculate damages and pursue maximum compensation in your accident case.
Common types of compensatory damages include:
Medical Treatment — In most personal injury cases, you will receive monetary damages for medical treatment you receive in the past and future.
Pain and Suffering — The physical pain and suffering that you've endured can be difficult to measure, but one of our experienced attorneys will review your medical expenses to help determine a monetary value.
Emotional Distress — This is the mental anguish resulting from the injury. Symptoms of emotional distress can vary, and may include fear, anxiety, sorrow, shock, confusion, and insomnia.
Wage Loss and Loss of Future Earning Potential — A serious injury can prevent you from working, which results in loss of income. You may also be awarded damages due to a "loss of earning capacity" — your inability to earn future income because of the injury.
Property Damage — Many times personal property is damaged or destroyed in the accident. Our attorneys can help appraise items like vehicles, items within the vehicle, and clothing, to help you receive compensation.
Loss of Enjoyment — Serious accidents can change your life in an instant, and victims are often entitled to compensation for their diminished quality of life. This includes the inability to participate in previously enjoyed activities and experiences.
Loss of Consortium — In North Carolina, these damages refer to the effect an accident has had on your relationship with your husband or wife, such as a loss of companionship, or inability to engage in sexual intimacy. In some North Carolina jurisdictions, the injury's impact on a parent-child relationship may also be considered.
Punitive Damages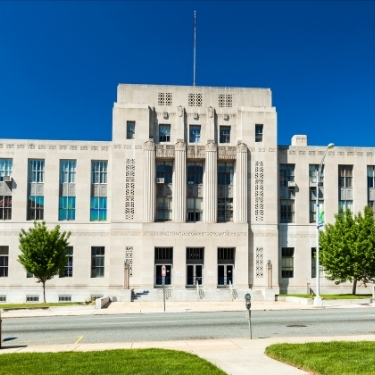 Punitive damages are similar to fines, and are intended to punish the defendant. If a defendant's actions are determined to have been malicious or excessively irresponsible, you may be awarded punitive damages. In North Carolina, including Greensboro, punitive damages are limited to three times the amount given for compensatory damages or $250,000, whichever is greater.
Our lawyers can help determine your best available legal options for pursuing maximum compensation for your injury claim. Please call (336) 516-9066 and let's talk.
How to Prove Negligence in an Injury Case
If a person acts in a careless manner that causes an injury to another person (even if unintentional), that's called negligence. Negligence forms the basis of most personal injury claims.
In order to demonstrate negligence in a personal injury case, four elements must be proved:
Duty of Care — The defendant had a legal responsibility to avoid acts or mitigate conditions that could result in injury.
Breach — The defendant did not take preventative measures to avoid injuring another person.
Cause — The defendant's failure to act resulted in the injury.
Harm — The injury resulted in financial loss for the plaintiff.
Our lawyers approach proving negligence with a proven process, gathering and evaluating evidence methodically, sometimes with the assistance of the experienced investigators we have on staff. In complex cases, we may even bring in expert witnesses like accident reconstructionist and federal truck safety experts to help prove negligence on the part of the defendant.
Contributory Negligence
North Carolina is one of only a handful of states that use the doctrine of "contributory negligence." Essentially, this means that in order to recover compensation in a personal injury claim (or any injury claim in the state of North Carolina), you must prove that the defendant was 100% responsible for the accident. If the defense can prove that the plaintiff contributed just 1% to the cause of the accident, the claim is barred from recovery. There are certain exceptions to this rule, but it is a very challenging obstacle in many personal injury claims.
Fortunately, the attorneys at Riddle & Brantley have more than 220+ years of combined legal experience and understand how to counter contributory negligence defenses. We've successfully overcome hundreds of these defenses and know the law in North Carolina inside and out. For help proving liability in your injury case, please call our attorneys today at (336) 516-9066 or complete the fast and convenient form below.
Our Results
In more than 35 years serving North Carolina injury victims, our attorneys have secured hundreds of millions of dollars in compensation for our valued clients (see disclaimer below). Recent wins include:
$9,450,000 | Truck Accident — Our attorneys represented the surviving family members after a family of four was tragically killed in a terrible tractor-trailer wreck. We led a comprehensive accident investigation, bringing in a reconstructionist and even subpoenaing traffic data from Google Maps. We determined that multiple parties were liable and filed two lawsuits, ultimately settling prior to trial for $9.45 million in total compensation.
$2,750,000 | Auto Accident & Workplace Accident — Attorneys Gene Riddle and Adam Smith represented our client who suffered serious injuries, including the loss of his right leg below the knee, after he was hit by a truck in a construction zone while on the job. The trucking company denied liability and we filed suit, ultimately negotiating separate settlements with the truck insurance company and workers' comp carrier totaling $2.75 million.
$1,900,000 | Pedestrian Accident — Attorney Gene Riddle and late attorney Gene Jenksins represented a woman who was hit by a cement truck while crossing a parking lot on foot. She suffered severe injuries. We filed a lawsuit against the trucking company involved, ultimately securing a settlement of $1.9 million on behalf of our client.
$1,050,000 | Motorcycle Accident — Our client was a passenger on a motorcycle when the driver lost control on an S-curve and crashed, throwing our client from the bike. She suffered serious injuries, including traumatic brain injury, memory loss, and multiple fractures. Prior to filing suit, we negotiated a $1,050,000 settlement with the insurance company, representing recovery of all potential coverage.
$790,000 | Personal Injury — Attorney Gene Riddle represent our client who was thrown from a lift on a delivery truck when a co-worker pushed the wrong button. The plaintiff suffered a severe fracture and filed a lawsuit after liability was contested by defense counsel. The claim settled prior to trial for $790,000 in total compensation for our deserving client.
Talk with a Personal Injury Attorney Today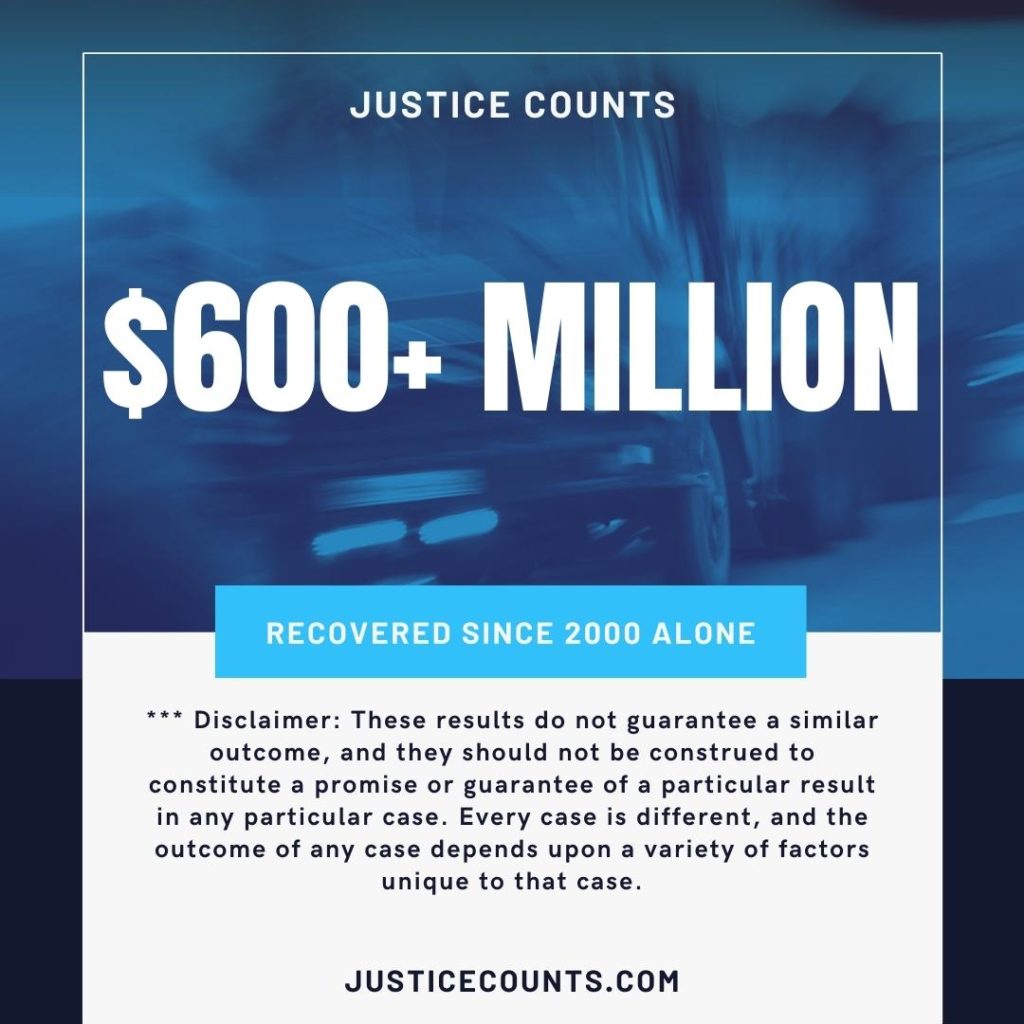 If you've been injured due to someone else's negligence, you deserve justice — and you may be entitled to compensation.
Our attorneys have experience representing clients in Greensboro and can help you file a claim or lawsuit. We can also help you find medical care, handle expenses, negotiate with the insurance company, and more. Your lawyer, case manager, and paralegals will be with you every step of the way.
For a FREE consultation, please call us at (336) 516-9066 or complete the form below. There is no obligation, and there are never any attorney fees unless we win your case. We are available for in-person consultation at our Greensboro office by appointment only, or we can consult with you for free anytime, from anywhere by phone, email, or text. We even offer video conferencing. If it's more convenient for you, we can even send an investigator directly to you to review your case.
"Every time I've needed them, they were there for me."
–Tyronnie T., Riddle & Brantley client
Please contact us at (336) 516-9066. We would love to help however we can.
---
*** Disclaimer: The results mentioned are intended to illustrate the type of cases handled by the firm. These results do not guarantee a similar outcome, and they should not be construed to constitute a promise or guarantee of a particular result in any particular case. Every case is different, and the outcome of any case depends upon a variety of factors unique to that case.
*** Disclaimer: An attorney must meet certain requirements to join these organizations or receive these awards. For more information on Membership Criteria for Million Dollar Advocates Forum, Multi-Million Dollar Advocates Forum, Super Lawyers, The National Trial Lawyers Top 100, The National Trial Lawyers Top 40 Under 40, The National Association of Distinguished Counsel, AV Preeminent by Martindale-Hubbell, the Litigator Award, and other memberships, awards, and accolades, please visit our Membership Criteria page. These awards and memberships should not be construed as a promise or guarantee of a similar result. Each case is different and must be evaluated separately.