Kinston Office
Experienced and Trusted Kinston Personal Injury Lawyers
Riddle & Brantley
807 North Queen Street
Kinston, NC 28501
By Appointment Only
Phone: (252) 522-1500
Toll-Free: (800) 525-7111
Hours of Operation
Monday – 7:00 AM – 11:00 PM
Tuesday – 7:00 AM – 11:00 PM
Wednesday – 7:00 AM – 11:00 PM
Thursday – 7:00 AM – 11:00 PM
Friday – 7:00 AM – 11:00 PM
Saturday – 8:00 AM – 11:00 PM
Sunday – 8:00 AM – 11:00 PM
Riddle & Brantley Office Location in Kinston
When you need an attorney, you want to be completely confident in whom you choose, as it can make a difference in how your case unfolds. Those of us who work in the legal field are well aware of the importance of having the right lawyer represent you. We are driven to succeed for our clients and work long hours in our efforts to get justice for those we serve. Call now or contact us through our online free case evaluation form. Our Kinston personal injury lawyers are ready to get to work and help you get justice.
Our legal team has over 225 years of shared experience and we have successfully represented thousands of injured parties. Talk to us today by calling 1-800-525-7111. Let us help you with your legal situation from our offices in Kinston.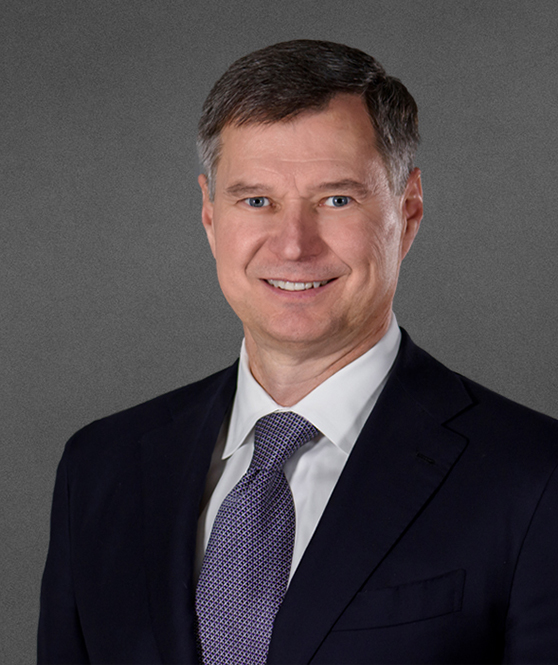 Lawyer Gene A. Riddle, founder of Riddle & Brantley, is known as an aggressive advocate for clients in cases involving auto accidents, personal injury, workers' compensation, or wrongful death. His track record of successful results for clients has earned Riddle and Brantley membership into the 2014 Litigator's Award. Mr. Riddle also earned membership into the Million Dollar Advocates Forum®, and the Multi-Million Dollar Advocates Forum®. These groups are open to personal injury lawyers who have achieved multiple settlements and verdicts valued at $1 million or more. He also has the highest possible rating from Martindale-Hubbell, AV Preeminent.

Lawyer J. Christopher Brantley, is a North Carolina State Board-Certified specialist in workers' compensation and also handles personal injury claims. He has represented thousands of injured workers throughout North Carolina and in the Kinston area. He is also a member of the Million Dollar Advocates Forum®.

Associate Attorney Molly M. Schertzinger is a valued member of the legal team serving at our Kinston office and focuses on auto accidents and premises liability matters, including dog bites and slip and fall accidents. Born in Kinston, North Carolina, Molly was raised on her parents' horse farm. She developed a love for animals as well as a desire to help people while growing up. After she graduated from North Lenoir High School, she went on to receive her Bachelor of the Arts from Queens University in Charlotte, North Carolina.
Our Kinston Practice Areas
Our legal team is committed to providing legal services to the injured in the Kinston area. We invite you to find out more about how we can help you with any of the following types of cases:
Personal Injury – There are many cases that truly require legal representation, particularly those involving serious or catastrophic injuries. At our firm, we are committed to helping the injured and their families to get justice, whether in pursuing an insurance settlement or by taking the case to court for a verdict. We are litigators and trial lawyers, and every case is carefully crafted and presented. The results in your settlement or verdict will in large part, be based upon the skills with which it is handled. Call us.
Car Accidents – A car accident can leave an innocent person seriously injured, disabled, or in the most tragic cases, the injuries prove to be fatal. Our firm takes on cases involving car accidents and other vehicle accidents, and our goal is to help our clients recover the maximum possible in compensation. We are ready to speak with you immediately – call us.
Workers' Compensation Cases – Injured workers can face an uphill battle with workers' compensation benefits. A work-related injury could be contested by the employer, or you may be asked to return to work before you are truly healed. Serious injuries that are work-related may make it impossible to practice your profession. No matter what your case involves, you need an advocate you can trust to help you fight for justice. Call now.
Social Security Disability (SSD) – Permanently disabled people who meet the strict eligibility requirements of the Social Security Disability rules and who have paid into the system should receive benefits. Unfortunately, a large percentage of initial filings are denied. Get help from a law firm that knows the system and how to either file an application that leads to winning benefits or file a successful appeal of an unfairly denied case. We fight to get you the benefits you deserve under the system. Call us now.
Other practice areas served by our Kinston injury lawyers include:
Our Involvement with the Kinston Community
Business groups: We have an A+ rating as a member of the Eastern North Carolina Better Business Bureau, and we have been an accredited business since 2002. Our association with the Better Business Bureau shows our commitment to making sure every client is satisfied with the services we provide.
Military families: Eastern North Carolina is home to several military bases and we play a part in helping military families located in the area. We have served as a sponsor of the Wounded Warrior Project near Fort Bragg.
Pro bono work: We have participated in the Call4All Program of the North Carolina Bar Association, which allows private attorneys to provide pro bono services to low income persons in North Carolina. Advice is offeredin several areas of law, including private landlord/tenant, public and subsidized housing, Medicaid, disability and non-disability issues in Social Security matters, consumer collections, employee rights, custody, guardianship, and simple estates.
Kinston Legal Information
Personal injury claims are filed and then litigated in District Court or Superior Court of North Carolina's court system, and the court of jurisdiction will be determined by the type of case, the value of the claim and other factors. The courthouse for Lenoir County is located at 130 S Queen St., Kinston, NC 28501.
Workers' Compensation Claim Information
Injured workers are due benefits through workers' compensation for job-related injuries, illnesses, conditions, or loss of life. These cases often involve a Deputy Commissioner Hearing, which will take place in various locations around the state, based upon where you worked. The hearing may take place in Raleigh, Greenville, Williamston, Elizabeth City, Tarboro, Wilson, Benson, New Bern, Fayetteville, Burgaw, Bolivia, or elsewhere. The North Carolina Industrial Commission holds hearings in Raleigh at its offices at 430 N. Salisbury Street, Raleigh, NC 27603.
Social Security Disability Applications and Appeals
If you or a loved one is struggling to receive Social Security Disability benefits, our attorneys can help you exercise your rights and explore your legal options. The local Social Security Office in Kinston, NC is at the following address: 2559 North Queen Street, Kinston, NC 28501
Kinston Personal Injury Lawyers Ready to Fight for You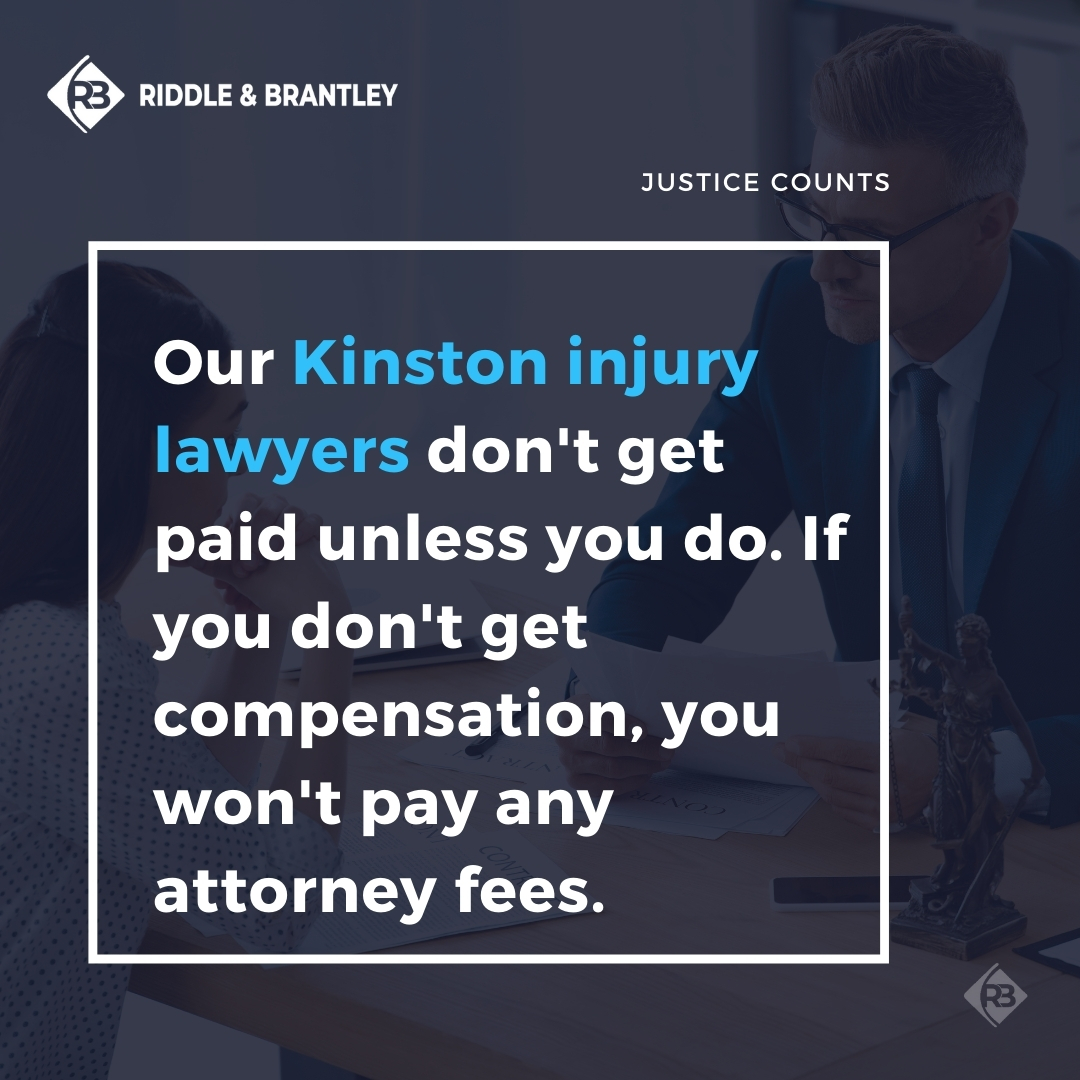 You don't have to do this alone. We are available to provide a free, no-obligation consultation where we'll advise you on your legal options for seeking compensation for your injuries. Free consultations are available by calling 1-800-525-7111 and can be arranged by phone, email, text and even video conference. There is no in-person meeting required, but we can also come directly to you if it's more convenient.
In-person meetings are available by appointment only in our Kinston office.
Please call 1-800-525-7111 today for a FREE, no-obligation consultation with a Kinston injury lawyer.
There are no upfront costs and no attorney fees unless we win your case and you receive compensation.
Justice Counts for those injured due to others' negligence and we are ready to help however we can.