10 Things You Didn't Know About Insurance Companies
Last week, we discussed an MSN article that explores some of the tactics used by claims adjusters and provides advice on ways to better protect yourself when making a claim. A more recent MSN posting referenced an article posted on Insure.com that discusses other tactics used by the insurance companies that protect the insurer more than the policy holder. As we noted in our last discussion, insurance companies are businesses that seek profitability. Inevitably, to stay in business and be profitable, they must take in more than they pay out.
Some insurance companies acquire their information about auto and property insurance risk from ISO, a New Jersey-based company that only provides their services to business entities since 1971. Some insurers, such as State Farm, make their own vehicle ratings public, and the Highway Loss Data Institute publishes insurance losses by vehicle make and model. This information would be helpful when selecting a safer car or to keep your car insurance rates lower.
Many insurers use your "insurance risk score" calculated by FICO to calculate their insurance quotes, but you can only obtain a copy of your FICO credit report without your score. FICO, a company that originated in California in the 1950s, uses various analytics to provide insurers with predictions of consumer behavior.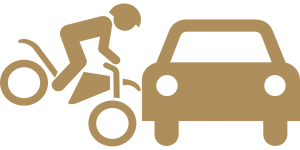 Proprietary software may be used by your insurance provider to generate settlement offers for your bodily injury claims. The Consumer Federation of America advises the software may be configured to keep the offer low to protect the insurance company, or may not be updated to reflect recently closed claims. Information about an injury during an auto accident is often entered into a computer program called Colossus.
Often claimants seek legal advice when involved in a personal injury, workers' compensation, or civil suit. Colossus not only evaluates the value of bodily injury claims and generates a settlement offer, but it also evaluates attorney's that may be representing the clients. Colossus has the ability to rate the performance of attorneys and their firms and predict if the attorney will accept an inferior settlement offer.
Examine your home insurance policies closely for percentage-based deductibles. Policies may offer traditional dollar-value deductibles for various types of claims such as theft, while percentage-based policies may pass more cost to homeowners when there is a claim found for other types of claims such as a hurricane. Carefully inspect your current policy or renewal contract as these percentage-based policies are becoming more widespread.
Insurance company adjusters may only offer current value or discount-merchandise prices rather than true replacement cost for your personal property. It is recommended to create a list of your valuables and maintain copies of your sales receipts off-site. The adjusters may appear to have your best interests as a priority, but they work for the insurer that seeks profit.
Larger insurance companies negotiate hospital contracts that guarantee them better rates than smaller insurers. Customer premiums fluctuate based on the insurers' ability to negotiate such contracts. According to a civil lawsuit filed by the U.S. Department of Justice against Blue Cross Blue Shield of Michigan, Blue Cross required hospitals to charge other insurers a specified percentage more than they charge Blue Cross.
Homeowners that become delinquent with their home insurance payments may be subjected to "force-placed" insurance. Mortgage lenders have the right to obtain another insurance policy for your property and pass the cost down to the homeowner. The force-placed insurance benefits the banks and sometimes the insurer provided that a deal may be established between the insurer and the bank. This practice has been more profound over the past six years, more than quadrupling its frequency according to a consumer advocate.
Insurance companies may refer you to a "
preferred provider
" for repairs to your autos or property. The insurer may provide a guarantee as an incentive for you to use the preferred provider. These providers have an ongoing arrangement with the insurer to complete any repair work, but manage the repair costs to keep the insurance company's cost low. As an option, you have the right to take the claim money your insurance adjuster quoted and seek you own repair service that may keep your best interests as a priority rather than the insurance company.
Historically, life insurance companies wait until policy beneficiaries notify them that an insured person has died even though insurers can easily find out if a client has died and notify his or her beneficiaries. According to insurance commissioners, millions of dollars remain unclaimed because insurers failed to notify the beneficiaries of these policies after the insured died.