Are Anti-Distracted Driving Apps Available for Android Phones?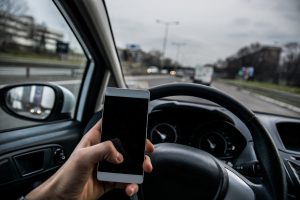 Last week's blog discussed a new anti-distracted driving app released with Apple's iOS 11 update. The Do Not Disturb While Driving feature can automatically lock iPhones while people are driving and send automated replies to text messages. Apps for Android phones can perform similar functions.
You can choose from several apps if you own an Apple or Android phone. These apps include:
In-Traffic Reply: Samsung released In-Traffic Reply earlier this year. The app's name is a hint to which types of functions it can perform. Much like Apple's new app, In-Traffic Reply can detect when you are driving and automatically reply to text messages. You can customize replies to be short film clips or humorous messages. The app does not lock your phone.
DriveMode: AT&T created DriveMode for Android and Apple phones. DriveMode silences text messages and sends automatic replies while you are driving. This app also has a feature that allows parents to receive notifications when it is disabled. However, the app does not lock down your phone. Navigation and music functions can still be used while DriveMode is active.
messageLOUD: If you have a job where you must be reachable at all times, then messageLOUD can be a useful app. This app will automatically read your text, email, Skype and Facebook messages out loud while you are driving. Unfortunately, messageLOUD is not free.
DriveSafe Mode: This app is available for Android and Apple phones. DriveSafe Mode disables the phone while you are driving. In addition, DriveSafe Mode has parental controls for phones using the app. Parents can allow their phone calls and text messages to bypass the app's lock feature.
Cellcontrol: This app works with a device that is installed on the vehicle's dashboard. Cellcontrol disables many app and phone functions once vehicles are in motion. Parents can modify the settings to allow their teenage driver to use certain features, such as Google Maps. Cellcontrol is not free.
Follow Our Blog for Future Updates on Smartphone Safety Apps
Distracted driving is responsible for thousands of accidents each year. New technology and software can play a greater role in preventing these accidents in the near future. Continue to follow our Facebook and Twitter accounts for future updates on safety apps for smartphones.
At Riddle & Brantley, LLP, Safety Counts.