What Should I Do If a Car Crashes Into My House?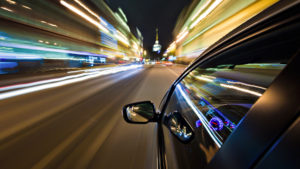 What can I do if a vehicle hits my house? One resident in Raleigh could be struggling to find an answer to that question after a driver lost control of his vehicle recently and wound up hitting the front porch of a home. The driver lost control of his vehicle as he was traveling along Hillsborough Street. After losing control of his car, a Nissan sedan, it hit the following:
A tree
A parked car
A sign
A group of eight cars parked in front of an auto dealership
The porch of a house
According to The News & Observer, the driver of the Nissan was driving impaired at the time of the incident. In addition, he was reportedly speeding, traveling at least 90 mph in a 45-mph zone. Investigators found over 200 feet of skid marks at the scene and believe the driver over-steered as he was speeding, which caused him to lose control of the vehicle. The driver of the Nissan was the only person injured in the wreck. He was taken to the hospital with severe injuries.
What Can I Do If a Car or Truck Hits My House or Business?
If your home or business is involved in an auto accident, first, seek immediate medical attention for anyone who is injured. After that, if possible:
Call the police and report the accident.
Get the names and contact information of the driver, any vehicle passengers and witnesses.
If the driver has car insurance, get that information as well.
Take pictures of the accident scene, damage to your home, damage to the vehicle and any injuries you or anyone in your home at the time suffered.
Give a statement to the police and report the accident to your homeowner's or renter's insurance company.
If your home is not safe to stay in after the incident, your insurer and the driver's insurance provider may pay for you to stay in a hotel until repairs have been made.
Finally, even if you do not plan to file a personal injury claim, you should talk to an experienced attorney to make sure you know all your options so you can make an informed decision about your family's future.