What Should I Do If My Car's Hit by a Driver Who Ran a Red Light?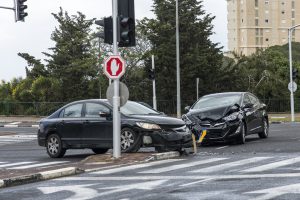 According to WTVD-TV, after a car ran a red light, it crashed into a SUV that was turning left. The wreck, which took place in Fayetteville on Murchison Road, resulted in seven people being rushed to the hospital for treatment. As of this writing, the North Carolina State Highway Patrol was still investigating this incident.
How Can I Fight Back Against the Reckless Driver Who Hurt Me?
The aftermath of a car wreck is often chaotic. It can be tough to know what to do beyond ensuring that everyone that needs it receives immediate medical attention. However, for those who were victims of car or truck accidents that were caused by another driver, it is crucial that they speak with an attorney about their situation as soon as possible after the crash.
Many experienced personal injury lawyers will talk with accident victims and their families for free. During these meetings, the attorney can analyze your situation, determine whether you have a case, discuss your legal options and answer your questions. If you have a case, you can file an injury claim against the other driver. A personal injury claim can enable you to secure financial help for hospital bills, property damage, loss of income (including estimated future earnings), rehabilitation costs and funeral expenses.
Our North Carolina car accident attorneys have been successfully helping car wreck injury victims and their families throughout North Carolina for years.