Why Did a Driver Flee the Scene of a Wayne County Wreck?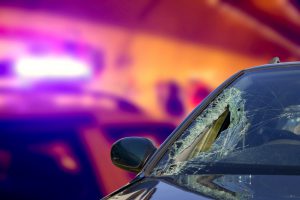 The Goldsboro News-Argus recently reported about a Wayne County wreck where one driver fled the scene claiming he was an undocumented immigrant. Reportedly, the hit-and-run crash was one of three separate collisions that occurred during a three-minute span in Wayne County that day. However, it was the only traffic accident that involved a where a driver left the crash scene.
The hit-and-run wreck happened near the intersection of Potts Road and Genoa Road. Per the North Carolina State Highway Patrol, the hit-and-run driver caused the crash when he crossed into oncoming traffic and hit another vehicle. The vehicle the hit-and-run driver's car struck ran off the road following the collision. A witness who saw the accident said that the hit-and-run driver appeared to be drunk and told him that he was an undocumented immigrant before he fled the scene.
What Should Victims Do After a Hit-and-Run Accident?
Following a hit-and-run wreck, the first thing you should do is make sure that everyone at the accident scene who is injured receives immediate medical attention. After that, if possible, try to write down as much information as you can about the hit-and-run driver and his or her vehicle, including:
A description of any damage that the vehicle sustained
The vehicle's license plate number
What direction the vehicle headed
A description of the driver and any vehicle occupants
The vehicle's color, make and model
Contact information for any witnesses
The one thing you should not do following a hit-and-run crash is chase the hit-and-run driver when he or she flees. Following a hit-and-run driver is dangerous, because you both could end up driving recklessly, leading to another wreck. In addition, if you leave the accident scene as well, it could be difficult to prove who was really at fault for the crash.