Are North Carolina Rural Roads the Deadliest in the Nation?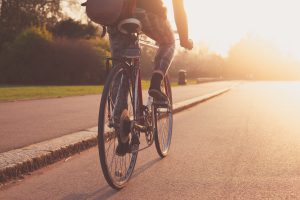 What is the farthest you would go for a friend or a family member? Would you handle that distance on a bicycle? Well, one Wilmington boy was willing to bike hundreds of miles to see his family and friends. Unfortunately, the dangerous rural roads of North Carolina have kept him from coming home.
Could North Carolina Rural Roads be the Deadliest in the Country?
A 17-year-old from Wilmington was on the longest solo bike ride of his life. He had ridden through three states and was on his way home when everything went wrong. Near Supply, the boy encountered a drunk driver who ran off the road and collided with the young cyclist. He did not survive.
This tragedy shocked many of the boy's friends, some of which had ate breakfast with him the day before. However, many have come to expect these deadly crashes on our rural roads. North Carolina currently ranks number three in the nation when it comes to fatalities on backroads.
A study by the TRIP research group says that 855 people died on North Carolina rural roads in 2015. Researchers point to higher speed limits, limited roadway safety features and longer emergency service response times as the reason for this trend. Texas and California are the only states to have more rural road fatalities than ours.
However, there are things we can do to help keep our roads safer.
Don't drive while fatigued.
Use your seat belts and other safety equipment.
Never drive and text.
Never drink and drive.
The Raleigh bicycle accident lawyers at Riddle & Brantley want every cyclist to make it home safe from their ride. Do your part to make sure our roads are safe, because safety counts!