Personal Injury Lawsuit Waiting to Happen? Waze Shares Drunk Driving Checkpoints
According to The New York Times, the Google navigation app Waze is providing real-time, user-submitted reports that advise drivers about potential drunken-driving checkpoints on their roadsides. The app marks the location of police officers on the roads ahead or stationed at drunk driving checkpoints. This feature has Waze in conflict with law enforcement officials across the country, and raises serious questions about the potential for personal injury lawsuits.
The NYPD sends a demand letter
The New York Police Department, the largest force in the nation, sent a letter to Google demanding that the tech giant pull this feature from the Waze app.  The letter stated that by allowing people to share the locations of sobriety checkpoints, the app puts those drivers, their passengers, and the public at risk.  Additionally, the letter states that posting such information for public consumption is irresponsible and serves to aid impaired and intoxicated drivers to evade checkpoints and encourage reckless driving.
People who share the locations of sobriety checkpoints on Waze may be breaking the law by trying to prevent state authorities from enforcing D.W.I. laws.  However, it is not clear what legal steps may be taken.  Waze does not allow drivers to precisely identify sobriety checkpoints, but people using the app's police reporting feature can leave detailed comments on the police officer icon that pops up.
Google has stated that safety is a "top priority" and "that informing drivers about upcoming speed traps allows them to be more careful and make safer decisions when they're on the road."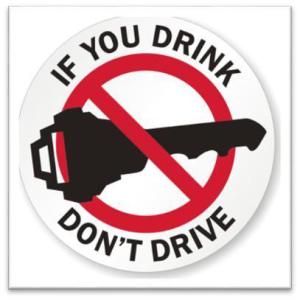 Don't Drink and Drive
Helen Witty, the national president of Mothers Against Drunk Driving, noted that sobriety checkpoints are frequently publicized in advance, but that even when drivers are warned about them, they serve their purpose.  Witty stated that "if you are impaired, you are not going to pay attention to that information."  She added that in her experience, drunk drivers coming through sobriety checkpoints are often confused or unaware of what is happening. The goal is to make people aware that if you drink, don't drive, and if you drive, don't drink.
According to the Centers for Disease Control and Prevention, sobriety checkpoints can reduce the risk of drunk driving crashes by 20 percent. The primary purpose of checkpoints is to deter impaired driving, not to increase the amount of arrests.
What do you think? Is this a personal injury lawsuit waiting to happen?