Tips for Drivers to Avoid Falling Asleep Behind the Wheel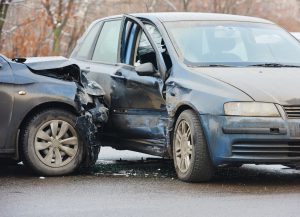 Falling asleep while driving has become a big issue recently. According to the National Highway Traffic Safety Administration (NHTSA), in 2013, there were over 70,000 accidents, more than 40,000 injuries and approximately 800 deaths that were the result of drowsy driving. With numbers like that, it's crucial that drivers know how to avoid falling asleep behind the wheel.
How Can I Make Sure I Don't Fall Asleep While Driving?
Tuck, a Seattle-based mattress company and advocate for sleep hygiene, recently posted an article on its website regarding drowsy driving. The article covered both the risks of driving while tired as well as ways to avoid falling asleep while driving. Some of the tips in the article for preventing drowsy driving include:
Making sure to get enough sleep

Taking a friend along if you are going on a long road trip

Take frequent breaks at rest stops

Chewing gum

Drinking coffee and other caffeinated beverages

Get fresh air by rolling the windows down if possible

Listen to music
Use an app, such as Drowsy Driver, to monitor your level of drowsiness while you drive
If possible, drive during the daytime
Contact us today for a no-obligation consultation with an experienced car accident lawyer handling cases across North Carolina.
For years, the North Carolina injury lawyers at Riddle & Brantley have been successfully defending the rights of injury victims and their families in Raleigh, Goldsboro and statewide.