Did the Auto Insurance Company Get Your Medical Bills Wrong?
Imagine it is more than a year after your car accident. You feel like you have finally put the physical pain and emotional trauma behind you. However, when you go to the mailbox, you find an unexpected (and large) medical bill. What a nightmare.
Unfortunately, this scenario is a reality for some car accident victims. Late-appearing injuries, long-term injuries and delayed medical bills can all cause major headaches.
The good news is that if your auto insurance company got your medical bills wrong, you may still be able to recover additional compensation. However, you need to act now. Please reach out to an experienced Raleigh car accident lawyer today to discuss your rights and legal options.
Insurance Companies Try to Pay off Accidents Early for a Reason
Early payouts are relatively common. In many cases, auto insurance companies try to settle an injury case as soon as possible.
They do this for a few different reasons. First, insurers believe that they can get victims to agree to a lowball offer if they make it early enough. Often they will try to settle a case before a victim has spoken to an attorney. They know that once an attorney gets involved, the victim will realize the true value of their claim.
Additionally, the full extent of a victim's injuries is rarely clear in the days immediately following an accident. Sometimes insurance companies try to pay off settlements before all of the costs are known. The insurers are hoping that the victim will simply give up and not seek any more compensation beyond their small, early payout.
Not All injuries Show Immediately
Many injuries do not fully appear until long after the date of the accident. Some common examples of late-appearing injuries include:
Head trauma
Neck strains
Whiplash
Soft tissue damage
Back problems
Emotional harm
If you have suffered injuries like these in your car accident, you need to be prepared for the fact that it may take quite some time to know the full value of your medical loss. Remember, if you were injured in a car accident due to the negligence of another party, you deserve compensation for the full extent of your medical damages.
The Time Reality of Medical Bills
Of course, it is difficult to control exactly when your medical bills will show up. You may receive medical bills well after the date of your accident.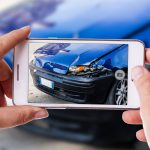 Your late medical bill could come for a number of reasons, including because of the fact that you required additional, unexpected, treatment. Whatever your situation, a North Carolina car accident attorney may be able to help.
Getting Compensation Later to Pay the Bills
Ultimately, whether you can get additional compensation to pay your bills will depend on the specific circumstances of your case. Some important issues include:
How long it has been since your accident
What documents you signed
Why exactly the insurance company got your bills wrong
If you find yourself facing medical bills, do not simply give up. You may be entitled to compensation from the insurance company. However, you need to act now. There is no time to waste.