Man Charged After 4 Teens Killed in Greenville Car Accident
A man was criminally charged Thursday after his box truck cross the median and hit a car head-on in Greenville, North Carolina, according to recent reports. Traveling in the other car were four teenagers, whose names have since been released by the police: Abby Foster, 18; Madison Wilson, 18; her brother, Devin Wilson, 15; and John Winstead, 17.
All four teenagers were killed in the accident.
4 Killed in Greenville NC Auto Accident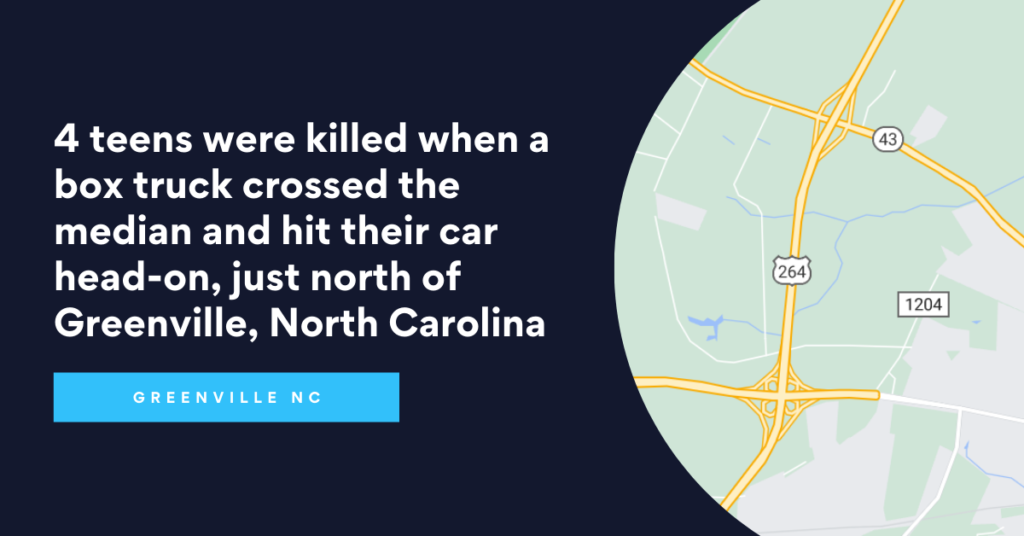 The crash took place on US Highway 264, south of NC Highway 43, roughly one mile north of the Greenville, NC city limits. According to police officers, the driver of the box truck, Alberto Pedraza, was traveling at an excessive rate of speed when his vehicle ran across the median, colliding with the victims' car.
Pedraza has been charged with misdemeanor death by vehicle and exceeding a safe speed for the condition.
Victims Winstead and the Wilson siblings had been planning to graduate from Southwest Edgecombe High School this weekend.
Protect Yourself and Your Loved Ones
As this case tragically demonstrates, North Carolina roads are getting busier and more dangerous — and the consequences can be serious and even life-threatening. At Riddle & Brantley, our hearts and prayers go out to the victims and their loved ones.
When driving in North Carolina, please stay alert and use caution. NEVER assume that another driver is paying attention. According to the North Carolina Department of Transportation (NCDOT), distracted driving was involved in 19 percent of crashes in North Carolina in 2019.
---
If you or a loved one has been injured in an accident, call the experienced North Carolina car accident attorneys and wrongful death lawyers at Riddle & Brantley for a FREE, no-obligation consultation at 1-800-525-7111. The consultation is free, and you won't pay any upfront costs or attorney fees unless we win your case and you receive compensation.