Greenville Personal Injury Lawyers
Experienced and Trusted Greenville Personal Injury Lawyers
Riddle & Brantley Greenville
509 Evans St.
Greenville, NC 27858
Phone: (800) 525-7111
By Appointment Only.
Hours of Operation
Monday – 7:00 AM – 11:00 PM
Tuesday – 7:00 AM – 11:00 PM
Wednesday – 7:00 AM – 11:00 PM
Thursday – 7:00 AM – 11:00 PM
Friday – 7:00 AM – 11:00 PM
Saturday – 8:00 AM – 11:00 PM
Sunday – 8:00 AM – 11:00 PM
Greenville Injury Lawyers Ready to Fight for You
Since 1985, Riddle & Brantley's Greenville personal injury attorneys have been serving victims of negligence in Greenville and throughout North Carolina. We know the applicable state and federal laws and will work endlessly and tirelessly to get you the compensation you need and deserve. When you've been injured in an accident due to someone else's negligence, justice counts. If another person or company is responsible for your injury, you may be entitled to compensation, and a Greenville personal injury lawyer at Riddle & Brantley would love to review your case in a free consultation.
We handle all types of personal injury cases in Greenville, North Carolina, including: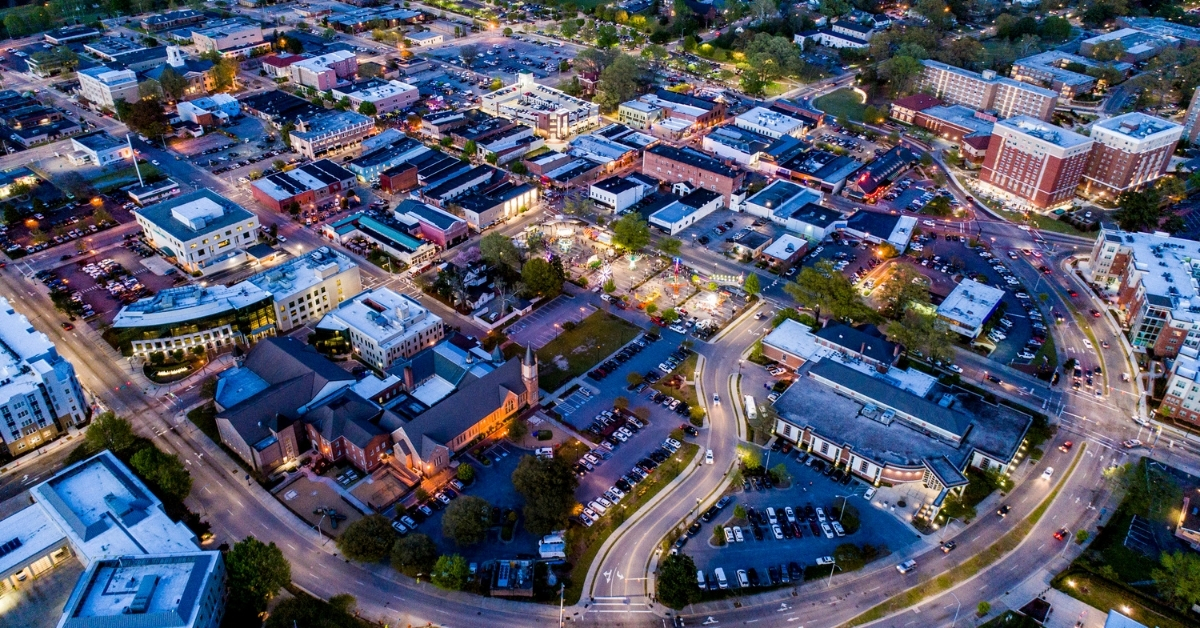 Tractor-trailer accidents
Scooter accidents
Uber and Lyft accidents
Slip and fall accidents
Sexual assault
Product liability cases
Dangerous drug cases
Defective medical device claims
Mesothelioma and asbestos exposure claims
Nursing home neglect and abuse
Workplace accidents (workers' compensation)
Wrongful death
With more than 225 years of combined legal experience, our attorneys believe Justice Counts for ALL North Carolinians and we are ready to help however we can.
How can a Greenville personal injury lawyer help?
Personal injury cases can be complicated. Whether you're filing an insurance or workers compensation claim, or filing a lawsuit, having someone on your side that knows the ins and outs of the legal system can make a big difference.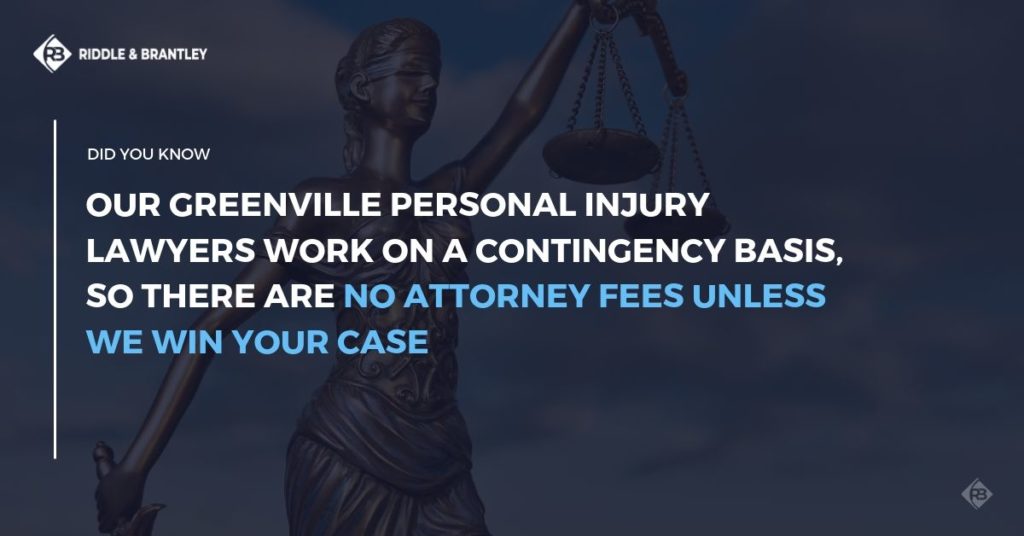 Whether it's organizing accident investigations or handling court filings, helping arrange medical care or negotiating with the insurance company, a personal injury attorney can handle all aspects of your case.
Greenville is the 10th largest municipality by population in North Carolina, and the Vidant Medical Center and other local facilities treat all types of injuries resulting from accidents in and around Pitt County.  Greenville is home to East Carolina University which now has a dental school in addition to a medical school. Construction projects dominate the skyline and Highways 13, 264, 64, 258 and 11 run in and around Greenville and Pitt County.  As a result, accidents occur daily on the highways and construction projects all over Pitt County.
"Greenville, through Vidant Medical Center and the doctors from East Carolina University Medical School, provides some of the best care in the nation for victims of trauma from accidents," said Gene Riddle. "We are so fortunate to have Vidant and its great medical care."
What does a personal injury attorney actually do?
Every case is different, but one thing is true of every accident:
There is a lot to be done if you're planning to file a claim or lawsuit seeking compensation for your injuries… and even more to be done if you want to win your case.
A Riddle & Brantley Greenville personal injury attorney can handle all aspects of your case, including:
Finding appropriate medical care
Investigating the accident site
Finding and interviewing witnesses
Making a statement to the insurance company
Communicating with law enforcement
Calculating long-term financial damages
Negotiating with the insurance company
Mediation or arbitration proceedings
Litigation including court filings, hearings, and trial
Settlement negotiations
and more…
Filing a claim or personal injury lawsuit can be overwhelming. A Greenville personal injury attorney can handle all of these tasks and help you navigate the process with minimal stress.
Is hiring an injury attorney expensive?
Keep in mind, hiring a personal injury attorney doesn't have to be expensive. In fact, many injury lawyers — including Riddle & Brantley — work on a contingency basis. That means there is no upfront cost, and there are no attorney fees unless you win financial compensation.
With convenient locations in Greenville* as well as Goldsboro, Kinston*  Jacksonville and Raleigh, we work hard to make the legal process as simple and stress-free as possible for you.
For a FREE consultation, please call our Greenville personal injury lawyers at 1-800-525-7111 or complete the form. There is no obligation, and there are never any attorney fees unless we win your case and get you financial compensation.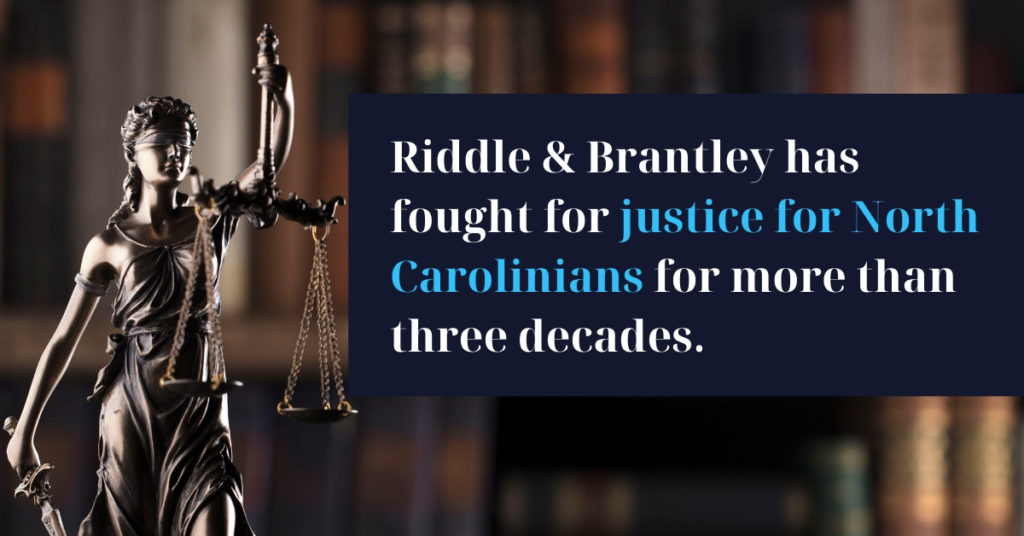 Greenville Legal Information
Personal injury cases are filed and tried at the District Court or Superior Court of North Carolina's court system. Many cases are settled without the need for a trial, but we are prepared to go to court if a settlement cannot be reached. The Pitt County Courthouse is located at 100 W 3rd St, Greenville, NC.
Workers' Compensation Information
Riddle & Brantley's Greenville work injury team is led by two Board-Certified Specialists in Workers' Compensation law, Chris Brantley and Adam Smith. These attorneys have been recognized for their experience and expertise handling work injury claims.
Workers' compensation hearings are often necessary to get benefits for an injured worker. Workers' comp claims are handled by the North Carolina Industrial Commission. That agency resolves disputes related to an injury on the job, an illness acquired through work (occupational disease), or deaths at work.
Deputy Commissioner Hearings are held in various locations in eastern North Carolina, including Greenville, Williamston, Elizabeth City, Tarboro, Wilson, Benson, New Bern, Fayetteville, Burgaw, and Bolivia. The North Carolina Industrial Commission holds Full Commission Hearings in Raleigh at its offices at 430 N. Salisbury Street, Raleigh, NC 27603.
Social Security Disability Information
If you are seeking benefits through Social Security Disability, our legal team is ready to get to work for you. We can assist with the initial application or help you file an appeal if your SSD application for benefits has been denied. The Social Security Administration Office in Greenville is located at 2805 S Charles Blvd, Greenville, NC 27858.
Our Social Security Disability team is led by Scott Scurfield, a Board-Certified Specialist in Social Security Disability law. He and his team have helped hundreds of North Carolinians — including many in the greater Greenville NC area — get the disability benefits they need and deserve.
Contact Us Today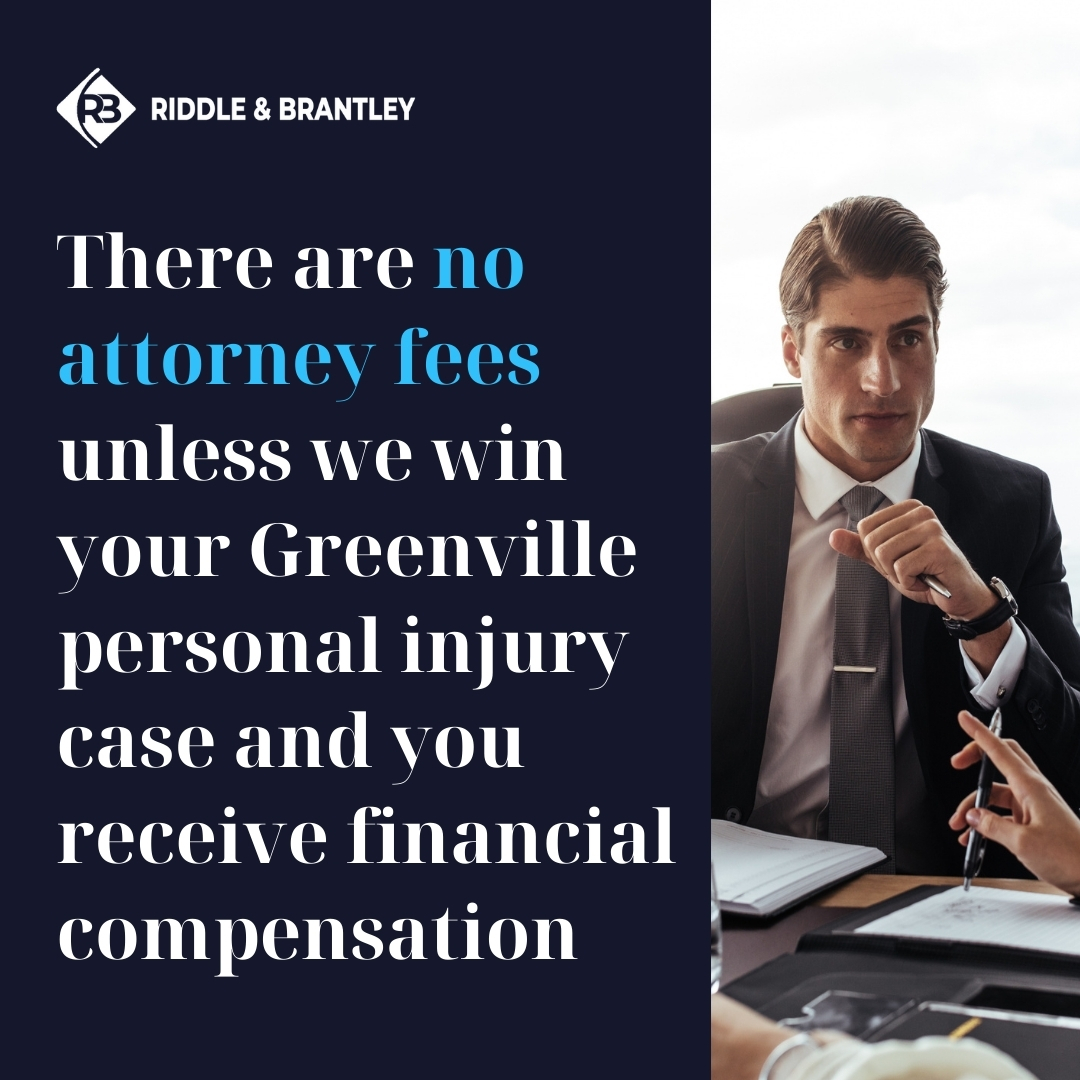 Our team at Riddle & Brantley stands ready to protect your rights. We genuinely care about each person we represent and are committed to providing the highest level of client services to you. Call us today at 1-800-525-7111 for a FREE, no-obligation consultation so we can talk to you about your case. We are here to help you seek justice. Call now.
The consultation is 100% free and there is no obligation. If you decide to hire us, you won't pay any attorney fees unless we win your case and you receive compensation.
Consultations are available in-person at our Greenville location by appointment only, however we can consult with you from anywhere by phone, email, text or video conference. There is no in-person meeting required to get started on your case.
Justice Counts and our Greenville injury attorneys would love to help you if they can. Call 1-800-525-7111 today and let's review your claim.
---
* by appointment only