Jacksonville Personal Injury Lawyer
Experienced and Trusted Personal Injury Lawyers
If you've been injured in an accident, you may be entitled to compensation if another party's negligence caused the accident. A personal injury lawyer at Riddle & Brantley may be able to help. We've secured more than $700 million in total compensation for our valued clients since 2000 alone (see disclaimer below) and are committed to seeking justice for our deserving clients. We pride ourselves on the client service we provide to our clients, and are especially humbled by our clients' testimonials.
Riddle & Brantley
3391 Henderson Drive.
Jacksonville, NC 28546
Local #: (910) 455-5599
Hours of Operation
Monday – 7:00 AM – 11:00 PM
Tuesday – 7:00 AM – 11:00 PM
Wednesday – 7:00 AM – 11:00 PM
Thursday – 7:00 AM – 11:00 PM
Friday – 7:00 AM – 11:00 PM
Saturday – 8:00 AM – 11:00 PM
Sunday – 8:00 AM – 11:00 PM
"A strong firm that fights professionally for your rights and wins."
–Donyelle S., Riddle & Brantley client
At Riddle & Brantley, we often say "Justice Counts," and we mean it — for everyone. We invite you to contact our firm at (910) 455-5599 for a free consultation to see how we can help. If by any chance we're unable to assist in your case, we will do our absolute best to connect you with a resource that can. That's our promise to you.
Injury Lawyers Ready to Fight for You
The civil justice system, allows victims of negligence to seek money damages from the at-fault party or parties. This means that if someone negligently, recklessly, wantonly, or intentionally caused your injuries or a loved one's death, you could be eligible for financial compensation. Depending on the facts and circumstances of your injury case, you may be entitled to various "damages" (compensation) for your physical, financial, and emotional losses, including:
Past and future medical bills
Lost wages and capacity to earn
Property damage repairs/replacement
Physical pain and emotional suffering
Permanent injuries and scarring
Funeral/burial costs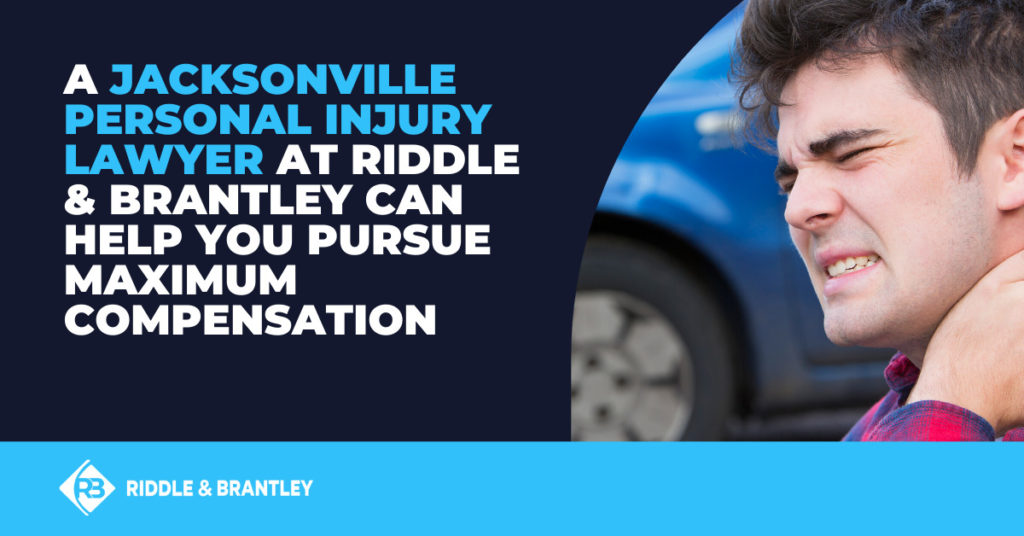 If your family is in a financial bind after a loved one suffers a serious injury, find out if you have grounds to pursue compensation through a personal injury claim. Riddle & Brantley can consult with you for free and help determine your best legal options. An investigation by our injury attorneys could uncover one or more parties who are legally responsible for paying your damages. The at-fault party could be another driver, an employer, product manufacturer, property owner, physician, or another party. Please call (910) 455-5599 or complete the fast and easy form below for a FREE, no-obligation consultation.
Retaining a lawyer after suffering any type of injury can put you on the path to physical, emotional, and financial recovery. But Riddle & Brantley offers much more than typical legal services. Our lawyers strive to help clients and their families any way they can, from recommending local hospitals and trusted medical providers, to helping manage mounting medical bills. Contact us today for your free consultation.
Injury Cases We Handle
Our firm represents people in a range of injury-related claims. Every case is given the full focus and attention it truly deserves. Working with strong litigators and advocates for justice, you can be fully confident that our firm will do everything possible to help you achieve a positive resolution. We know the law, the court systems, and how to successfully prepare and present a case to win.
Cases we handle include:
Tractor-trailer accidents
Hit and run accidents
Scooter accidents
Sexual assault
Dangerous drug cases
Defective medical device claims
Mesothelioma and asbestos exposure claims
Nursing home neglect and abuse
Workplace accidents (workers' compensation)
"What Can a Injury Lawyer Do for My Case?"
Riddle & Brantley have more than 220+ years of combined legal experience. We have been extremely successful in recovering compensation for our clients, with a track record of millions secured in settlements and verdict awards. Our lawyers dedicate personal and professional attention to each client who comes to us for assistance. We genuinely care about the families we help and can guide them through the legal process from start to finish. We greatly value our clients and are 100% committed to achieving justice.
We can manage your injury claim or lawsuit from start to finish, including:
Investigating the accident
Obtaining the official accident report
Identifying and interviewing witnesses
Tracking down the at-fault party in hit and run accidents
Preparing you for recorded statements to the insurance company
Negotiating with the insurance company and defense counsel
Calculating damages (including obtaining life care plans if necessary)
Hiring expert witnesses like accident reconstructionists to help prove liability
Securing surveillance and dash cam video
Helping file required forms with the NC Industrial Commission (in work injury cases)
Conducting depositions
Filing a lawsuit if necessary
Representing you in court hearings and trial
Representing you in mediation and/or arbitration proceedings
Setting up trusts and/or guardianships to ensure long-term care
If you're seeking compensation for an injury suffered due to others' negligence, don't wait — call (910) 455-5599 today for a free, no-obligation consultation with an experienced attorney at Riddle & Brantley.
"How Long Do I Have to File an Accident Injury Claim in NC?"
The clock is ticking. All personal injury and wrongful death claims are subject to the North Carolina Statute of Limitations, which is essentially the deadline for filing a claim or lawsuit. There are certain exceptions to the standard rules, but in general, your claim must be filed:
Within 3 years of the date of injury in injury cases
Within 2 years of the date of death in wrongful death cases
Results for Our Clients
In more than 35 years serving the people of Jacksonville NC and greater North Carolina, our lawyers have secured many five, six, and even seven-figure settlements and verdicts on behalf of our valued clients. Recent wins include:
$9,450,000 | Truck Accident & Wrongful Death — When a family of four was killed in a horrific tractor-trailer wreck on a busy NC highway, Riddle & Brantley attorneys launched a comprehensive accident investigation, bringing in an expert reconstructionist and even subpoenaing traffic data from Google Maps. We filed separate lawsuits against separate defendants, ultimately securing more than $9 million in total compensation for surviving family members. While nothing can make up for the loss of loved ones, we were pleased to have helped our clients get justice in this heartbreaking case.
$3,600,000 | Car Accident — Our client ultimately passed away from injuries suffered in a tragic rear-end collision. He had been in a construction zone where the construction company was found to be negligent in setting up signage to warn of the danger. We filed lawsuits against the other driver and the construction company, ultimately securing $3.6 million in total compensation in separate settlements prior to trial.
$2,750,000 | Tractor-Trailer Accident & Workers' Comp — Gene Riddle and Adam Smith represented a construction worker who suffered severe injuries including the loss of his right leg below the knee when he was hit by a tractor-trailer while on the job. The employer did not have workers' comp insurance so we filed a lawsuit, ultimately obtaining $2.75 million in total compensation in separate personal injury and workers' comp settlements prior to trial.
$790,000 | Personal Injury — Attorney Gene Riddle fought for justice when our client was thrown from a delivery truck lift when his co-worker hit the wrong button. We filed a lawsuit after liability was contested by defense counsel. Prior to trial, the case settled for $790,000 in total compensation.
$1,625,000 | Pedestrian Accident — We were brought in by an outside law firm after our client's claim was initially rejected. She had been struck by a vehicle while attempting to cross a busy street. After liability was denied, we launched an investigation, interviewing witnesses, reviewing the accident report, and hiring an expert reconstructionist. Prior to filing a lawsuit, the case entered mediation, where we secured $1.625 million in total compensation for our valued client.
$622,000 | Workplace Injury — Attorneys Gene Riddle and Chris Brantley fought for justice when our client suffered the loss of several fingers when his hand was caught in a piece of logging equipment. We brought in an outside expert to help develop a comprehensive life care plan in order to calculate damages and ultimately settled the case at mediation for $622,000 in total compensation for our deserving client.
Riddle & Brantley's Commitment to Jacksonville
At Riddle & Brantley, we care about the communities we serve, both locally and statewide.
Helping the needy: Our firm offers financial support to Onslow Oktoberfest and our Jacksonville office staff volunteers at the event. Founded in 2008, Oktoberfest is the major community fundraiser for Onslow Community Outreach, a nonprofit umbrella organization for the Onslow Soup Kitchen, the Homeless Shelter, Caring Community Clinic, Benevolence Assistance Program, and Christmas Cheer.
Hospice help: We are supporters of Onslow Caregivers, Inc. and the Festival of Trees. Founded in 2000, the group's annual fundraiser provides essential needs for hospice patients.
Business groups: We enjoy an A+ rating from the Eastern North Carolina Better Business Bureau. We have been an accredited business since 2002. Our association with BBB helps ensure every client is satisfied with the services we provide.
Military families: Eastern North Carolina has several military bases and we are honored to help military families located in the region. We are proud to have supported various causes in support of active duty and retired military in the Camp Lejeune area in Jacksonville. We have also served as a sponsor of the Wounded Warrior Project.
Animal welfare: We believe all dogs, cats and other animals deserve a loving home and are supporters of Onslow County Animal Services and, Jaded Paws Rescue, and JPR Pet Food Pantry. Our lost dogs project also helps human companions find and reunite with their missing dogs.
Pro bono work: We have participated in the Call4All Program of the North Carolina Bar Association, which allows private attorneys to provide pro bono service to low-income persons in North Carolina. Advice is offered on legal issues such as private landlord/tenant, public and subsidized housing, Medicaid, disability and non-disability issues in Social Security matters, consumer collections, employee rights, custody, guardianship, and simple estates.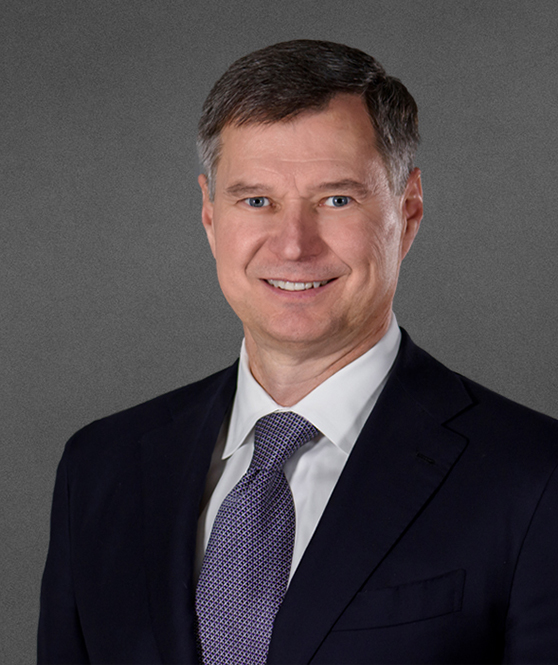 Our Attorneys
Riddle & Brantley's injury attorneys have more than 220+ years of combined legal experience handling all types of claims across eastern North Carolina (and the entire state), and have recovered hundreds of millions of dollars for those injured due to others' negligence.
Lawyer Gene A. Riddle is the founding member of Riddle & Brantley, and has represented thousands of clients across North Carolina. A North Carolina native, he has been honored with many awards and recognitions related to the legal field, including membership in the Million Dollar Advocates Forum® and the Multi-Million Dollar Advocates Forum®, organizations open to less than one percent of the personal injury lawyers in the country – those who have achieved very high value settlements and verdicts. In addition, Mr. Riddle achieved the highest possible rating in Martindale-Hubbell, AV Preeminent. He is also a past recipient of the prestigious Litigator Award (see disclaimer below).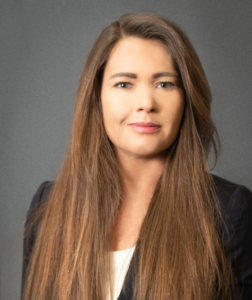 Attorney Molly Schertzinger manages the Jacksonville office and handles car accidents, tractor-trailer accidents, bicycle accidents, animal attacks, and slip fall cases. She has an extensive background in horses and equestrian activities. Molly was named a Super Lawyers "Rising Star" in 2022 (see disclaimer below).
Jacksonville Legal Information
As residents of Jacksonville and surrounding areas, it is important to know where your personal injury, workers' compensation or Social Security disability case will be filed, heard, or litigated. Personal injury claims are filed and litigated in District Court or Superior Court of North Carolina's court system, based upon the type of case, value, and other factors that could influence where your case will be heard. If you're heading to state court, you'll go to the Onslow County Courthouse, 625 Court St., Jacksonville, NC 28540.
Workers' Comp Information
Our attorneys also routinely handle workers' compensation claims across eastern North Carolina. The workers' comp team at Riddle & Brantley is led by two Board-Certified Specialists in Workers' Compensation law, attorneys Chris Brantley and Adam Smith. Hearings are frequently held for injuries, illnesses, or worker deaths associated with a workplace accident, or cases involving an occupational disease due to toxic exposure or other situations. Hearings, called Deputy Commission Hearings, will take place in various cities in the Eastern region of North Carolina including, Raleigh, Greenville, Williamston, Elizabeth City, Tarboro, Wilson, Benson, New Bern, Fayetteville, Burgaw, and Bolivia.
The North Carolina Industrial Commission also holds Deputy Commissioner and Full Commission Hearings in Raleigh at 430 N. Salisbury Street, Raleigh, NC 27603.
Social Security Disability Information
A personal injury lawyer can also handle your Social Security disability claims if your qualifying disability prevents you from working, or you meet certain other criteria. If you are seeking Social Security Disability benefits, it is strongly advised that you speak to us before filing. The process is extremely complex and many valid cases are initially denied and must be appealed. The local Social Security Office is in New Bern: 1420 McCarthy Blvd, New Bern, NC 28562.
Get a Free Consultation with a Personal Injury Lawyer
If you've been injured in an accident, you deserve representation that will fight hard for your right to justice and compensation. At Riddle & Brantley, our lawyers handle all types of injuries and accidents, and we know how to hold at-fault defendants and insurance companies accountable. We pursue every avenue we can to get our clients justice, and we don't hesitate to take cases to trial if necessary. Please call (910) 455-5599 today or complete the fast and easy form below for a free, no-obligation consultation with a lawyer at Riddle & Brantley. We would love to help you and your loved ones however we can.
"They made a hard time in my life easier to endure."
–Melissa C., Riddle & Brantley client
At Riddle & Brantley, you can expect to be served with compassion, the highest level of client service, and by an attorney determined to get justice for you. Contact us today and let us help you fight to recover the compensation you deserve.
---
*** Disclaimer: The results mentioned are intended to illustrate the type of cases handled by the firm. These results do not guarantee a similar outcome, and they should not be construed to constitute a promise or guarantee of a particular result in any particular case. Every case is different, and the outcome of any case depends upon a variety of factors unique to that case.
*** Disclaimer: An attorney must meet certain requirements to join these organizations or receive these awards. For more information on Membership Criteria for Million Dollar Advocates Forum, Multi-Million Dollar Advocates Forum, Super Lawyers, The National Trial Lawyers Top 100, The National Trial Lawyers Top 40 Under 40, The National Association of Distinguished Counsel, AV Preeminent by Martindale-Hubbell, the Litigator Award, and other memberships, awards, and accolades, please visit our Membership Criteria page. These awards and memberships should not be construed as a promise or guarantee of a similar result. Each case is different and must be evaluated separately.