Jacksonville Personal Injury Lawyer
Experienced and Trusted Jacksonville Personal Injury Lawyers
Riddle & Brantley
3391 Henderson Drive.
Jacksonville, NC 28546
Local #: (910) 455-5599
Toll Free: (800)525-7111
Hours of Operation
Monday – 7:00 AM – 11:00 PM
Tuesday – 7:00 AM – 11:00 PM
Wednesday – 7:00 AM – 11:00 PM
Thursday – 7:00 AM – 11:00 PM
Friday – 7:00 AM – 11:00 PM
Saturday – 8:00 AM – 11:00 PM
Sunday – 8:00 AM – 11:00 PM
Jacksonville Injury Lawyers Ready to Fight for You
The civil justice system in Jacksonville, North Carolina, allows victims of negligence to seek money damages from the at-fault party or parties. This means that if someone negligently, recklessly, wantonly, or intentionally caused your injuries or a loved one's death, you could be eligible for financial compensation. Compensation awards can reimburse you for the following damages and expenses:
Past and future medical bills
Lost wages and capacity to earn
Property damage repairs/replacement
Physical pain and emotional suffering
Permanent injuries and scarring
Funeral/burial costs
If your family is in a financial bind after a loved one suffers a serious injury, find out if you have grounds to pursue compensation through a personal injury claim. An investigation from our injury attorneys could uncover one or more parties who are legally responsible for paying your damages. The at-fault party could be another driver, an employer, product manufacturer, property owner, physician, or another party.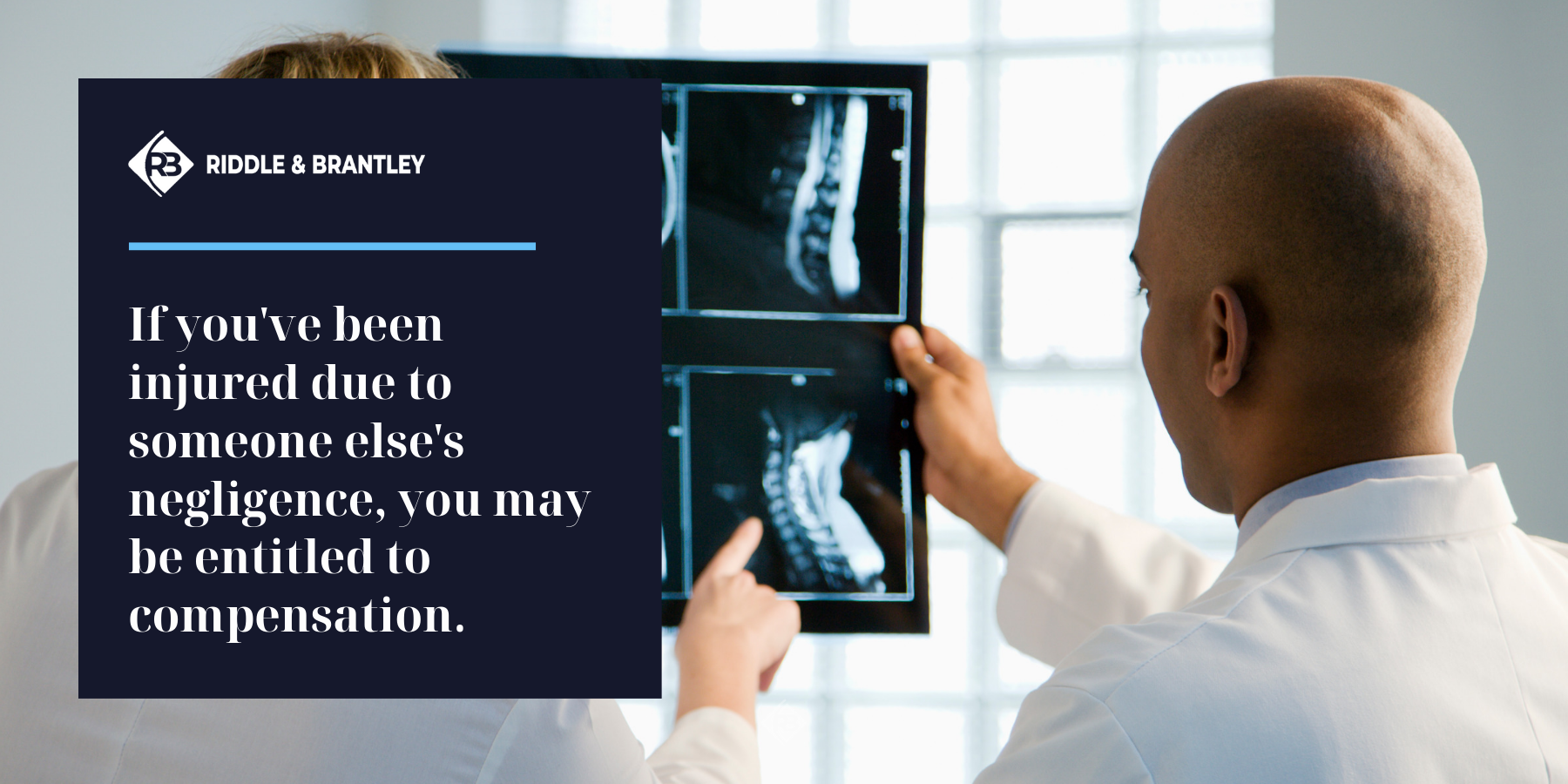 Retaining a Jacksonville personal injury lawyer after suffering any type of injury can put you on the path to physical, emotional, and financial recovery. Riddle & Brantley, offers much more than just legal services. Our Jacksonville accident lawyers strive to help clients and their families any way they can, from recommending local hospitals to dealing with mounting medical bills. Contact us today for your free consultation.
Our Jacksonville Practice Areas
The firm represents people in the Jacksonville area in a range of injury-related claims. Every case is given the full focus and attention it truly deserves. As powerful litigators and advocates for justice, you can be fully confident that our firm will do everything possible to help you achieve a positive resolution. We know the law, the court systems, and how to successfully prepare and present a case to win.
Jacksonville Personal Injury Attorney
No matter what type of injury case you have, our legal team is ready to protect your rights. We serve as counsel in cases of car, truck, or motorcycle accidents, cases involving dangerous drugs, and in class actions, among others.
Jacksonville Car Accident Attorney
A car accident can leave a victim struggling to put his or her life back together. As you recover, our firm will pursue the maximum allowed under the law. Our goal is to hold the responsible party accountable for your injuries. We'll pursue a fair insurance settlement on your behalf or take your case to trial if we believe the insurance company is being unfair.
Workers' Compensation
Injured workers have a right to workers' comp benefits, but it can be difficult to get the benefits paid fairly. Some injury cases are negotiated when there has been a serious injury, illness, condition, or loss of life. The skills of your attorney are critical in the final value of the money paid to you. Talk to the professionals at our firm. Mr. Brantley is a NC State Bar certified specialist in Workers Compensation claims and is able to review your claim.
Social Security Disability
A person who has become disabled, who has worked and paid into the Social Security system, has a right to expect benefits he or she has earned. Unfortunately, the Social Security Administration makes it extremely difficult to collect those benefits and many valid claims are initially denied. That can be a devastating outcome for the applicant. We manage all the important steps of your case, including the initial application and appeals for denied claims.
Other cases our Jacksonville injury lawyers handle include:
Tractor-trailer accidents
Scooter accidents
Sexual assault
Dangerous drug cases
Defective medical device claims
Mesothelioma and asbestos exposure claims
Nursing home neglect and abuse
Workplace accidents (workers' compensation)
How a Jacksonville Personal Injury Lawyer Can Help
The Jacksonville personal injury lawyers at Riddle & Brantley have more than 225 years of combined legal experience. We are incredibly successful at recovering compensation for our clients, with a track record of millions secured in settlements and verdict awards. Our Jacksonville accident lawyers dedicate personal and professional attention to each client who comes to us for assistance. We genuinely care about the families we help and can guide them through the legal process from start to finish. We greatly value our clients and are 100% committed to achieving justice.
Free Consultation: No obligation or cost to you.
We respond to calls and emails after hours and on weekends
Bilingual staff: Te podemos ayudar con abogados que hablen español.
Collectively, our attorneys have more than more than more than years of combined experience.
Millions of dollars won for our clients.
Variety of practice areas and locations — no matter where you are in North Carolina we have the tools to help and several locations you can visit.
Our Involvement with the Jacksonville Community
At Riddle & Brantley, we care about the communities we serve, both locally and statewide.
Helping the needy: Our firm offers financial support to Onslow Oktoberfest and our Jacksonville office staff volunteers at the event. Founded in 2008, Oktoberfest is the major community fundraiser for Onslow Community Outreach, a nonprofit umbrella organization for the Onslow Soup Kitchen, the Homeless Shelter, Caring Community Clinic, Benevolence Assistance Program, and Christmas Cheer.
Hospice help: We are supporters of Onslow Caregivers, Inc. and the Festival of Trees. Founded in 2000, the group's annual fundraiser provides essential needs for hospice patients.
Business groups: We enjoy an A+ rating from the Eastern North Carolina Better Business Bureau. We have been an accredited business since 2002. Our association with BBB helps ensure every client is satisfied with the services we provide.
Military families: Eastern North Carolina has several military bases and we are honored to help military families located in the region. We have served as a sponsor of the Wounded Warrior Project near Fort Bragg.
Animal welfare: We believe all dogs, cats and other animals deserve a loving home and are supporters of Onslow County Animal Services and, Jaded Paws Rescue, and JPR Pet Food Pantry.
Pro bono work: We have participated in the Call4All Program of the North Carolina Bar Association, which allows private attorneys to provide pro bono service to low income persons in North Carolina. Advice is offered on legal issues such as private landlord/tenant, public and subsidized housing, Medicaid, disability and non-disability issues in Social Security matters, consumer collections, employee rights, custody, guardianship, and simple estates.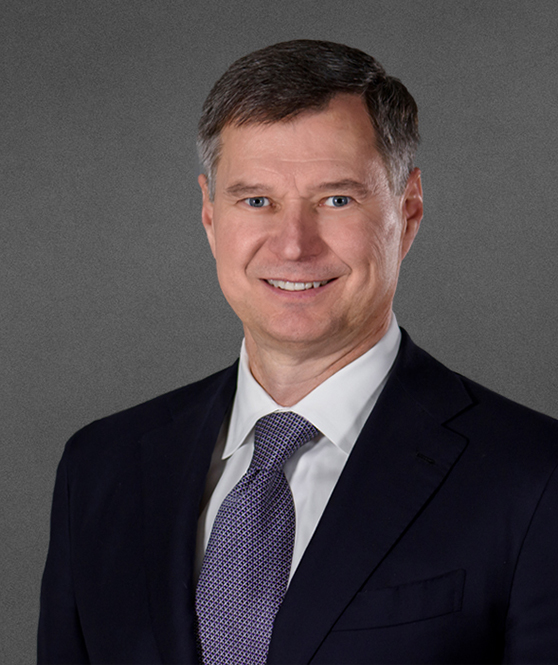 Lawyer Gene A. Riddle is the founding member of Riddle & Brantley, and has represented thousands of clients across North Carolina. A North Carolina native, he has been honored with many awards and recognitions related to the legal field, including membership in the Million Dollar Advocates Forum® and the Multi-Million Dollar Advocates Forum®, organizations open to less than one percent of the personal injury lawyers in the country – those who have achieved very high value settlements and verdicts. In addition, Mr. Riddle achieved the highest possible rating in Martindale-Hubbell, AV Preeminent.

Associate J. Christopher Brantley, is a NC State Bar-certified specialist in workers' compensation law. He has helped thousands of clients across the state of North Carolina and in the Jacksonville area. He is also a member of the Million Dollar Advocates Forum® and the Multi-MillionDollar Advocates Forum®, an honor bestowed on less than one percent of personal injury lawyers. He has been listed as in "Top 100 Trial Lawyers" by the American Trial Lawyers Association.

Attorney Molly Schertzinger manages the Jacksonville office and handles car accidents, tractor trailer accidents, bicycle accidents, animal attacks, and slip fall cases. She has an extensive background in horses and equestrian activities.
Jacksonville Legal Information
As residents of Jacksonville and surrounding areas, it is important to know where your personal injury, workers' compensation or Social Security disability case will be filed, heard, or litigated. Personal injury claims are filed and litigated in District Court or Superior Court of North Carolina's court system, based upon the type of case, value, and other factors that could influence where your case will be heard. If you're heading to state court in Jacksonville, you'll go to the Onslow County Courthouse, 625 Court St., Jacksonville, NC 28540.
Workers' Comp Information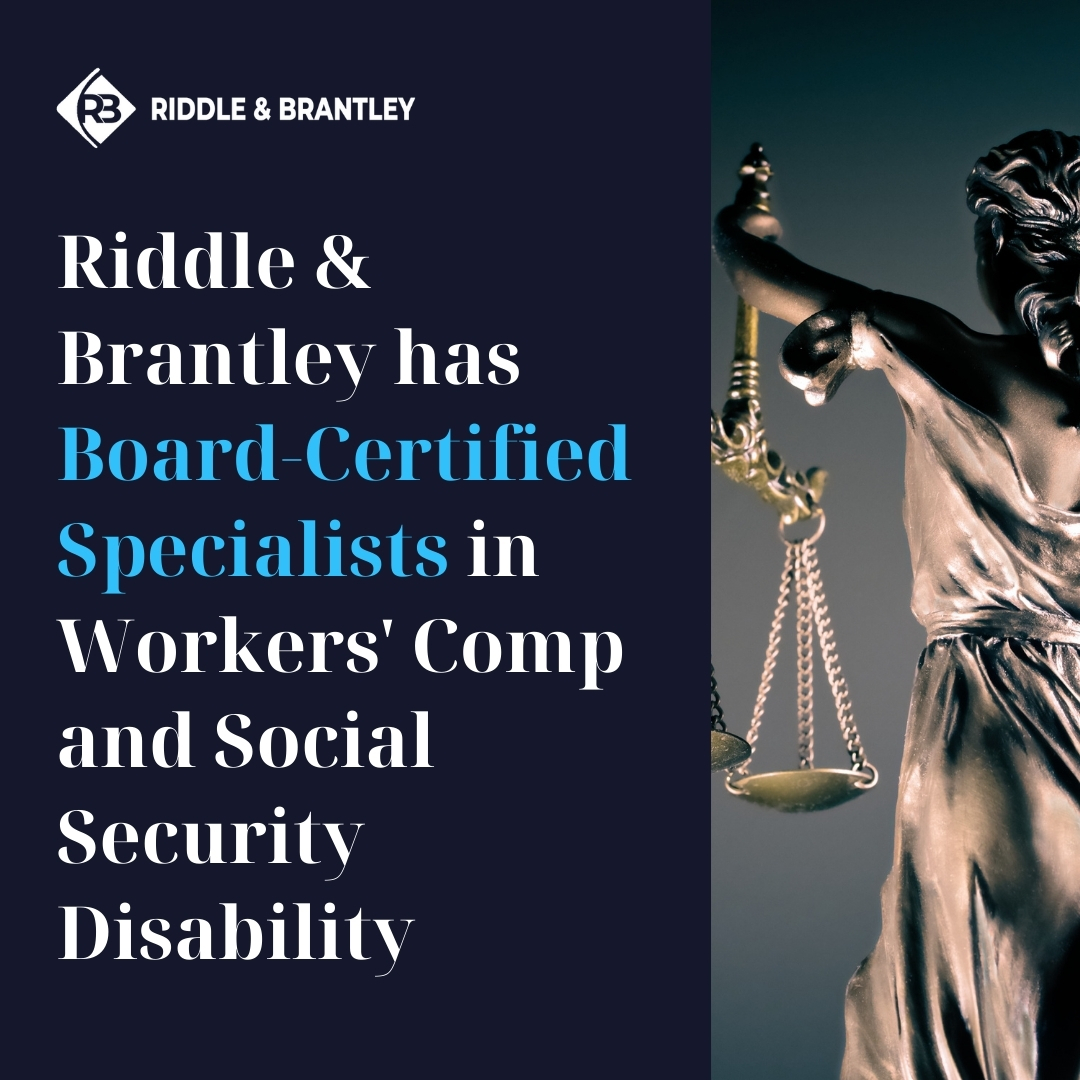 Hearings are frequently held for injuries, illnesses, or worker deaths associated with a workplace accident, or cases involving an occupational disease due to toxic exposure or other situations. Hearings, called Deputy Commission Hearings, will take place in various cities in the Eastern region of North Carolina including, Raleigh, Greenville, Williamston, Elizabeth City, Tarboro, Wilson, Benson, New Bern, Fayetteville, Burgaw, and Bolivia.
The North Carolina Industrial Commission also holds Deputy Commissioner and Full Commission Hearings in Raleigh at 430 N. Salisbury Street, Raleigh, NC 27603.
Social Security Disability Information
If you are seeking Social Security Disability benefits, it is strongly advised that you speak to us before filing. The process is extremely complex and many valid cases are initially denied and must be appealed. The local Social Security Office is in New Bern: 1420 McCarthy Blvd, New Bern, NC 28562.
Our Jacksonville Office Location
At Riddle & Brantley, you can expect to be served with compassion, the highest level client service and by an attorney that is determined to get justice for you. Contact us today and let us help you fight to recover the compensation you deserve.