Are essential oils poisonous? They can be…
Are essential oils poisonous?
Many believe essential oils are harmless because they are natural and have been used for many years.
This is simply not true.
Essential oils are obtained from plant parts.  Many have a nice scent and therefore are used for perfumes, cosmetics, room fresheners, flavorings and pesticides.  Some essential oils have a long history of medical use.
But that doesn't mean essential oils are perfectly safe.
In fact:
Essential oils can be poisonous, and misuse can be dangerous and even life-threatening.
Common essential oils include:
Camphor
Peppermint
Wintergreen
Sandalwood
Lavender
Cinnamon
Sage
Clove
Tea tree
Bergamot
Eucalyptus
People put them in their mouths, on their skin and in vaporizers.
An unregulated industry
Most essential oils have not been tested like medicines have.
They are not regulated by the Food & Drug Administration (FDA) in the way that pharmaceutical drugs are. In fact, anytime a manufacturer of essential oils makes a claim about their therapeutic use, the FDA requires them to include this disclaimer:
"These statements have not been evaluated by the Food and Drug Administration. This product is not intended to diagnose, treat, cure, or prevent disease."
It can be impossible to know what is in each bottle. It is hard to know what species of plant, what concentration of active ingredient and whether any contaminants are in the bottle of essential oils you are purchasing.
Additionally, it is not always known how each oil is prepared.
Are essential oils poisonous?
Some essential oils cause rashes on skin or can be poisonous if absorbed through the skin or swallowed. Certain ingredients in essential oils could be toxic, as well.
Aspirating essential oils can also cause pneumonia if someone tries to swallow them but chokes and some goes into the lungs.
It's important to note that people can have varying reactions to essential oils.
Anyone can be allergic to something even if it doesn't cause allergic reactions in others.
Remember, children have thin skin and immature livers and may be more susceptible to potential toxic effects of essential oils than adults.
Certain drugs may interact with these oils, too.
How to safely use and store essential oils
Essential oils are increasingly popular, and they are becoming more common as ingredients in cosmetics, scents, and even medicines.
Consider the following safety tips for these common products containing essential oils:
Cosmetics: If essential oils are used in cosmetics, use it in accordance to label directions. Stop using the product if a rash or skin irritation occurs.
Scents: If the oil is found in a scent, be sure it is used and stored away from children and pets.
Medicines: Should essential oils be in medicine, be sure to use it according to label directions only.
These tips are general and limited.
For more information on safety concerning essential oils, please check out these essential oils safety tips from WebMD.
If you have essential oils at home and you have young children or pets, you may also want to consider discarding them or locking them up.
And finally, if you or someone you know swallows essential oil, or any product containing essential oils, call poison control immediately at 1-800-222-1222
---
Have you been injured by a mislabeled product, defective device, or dangerous drug?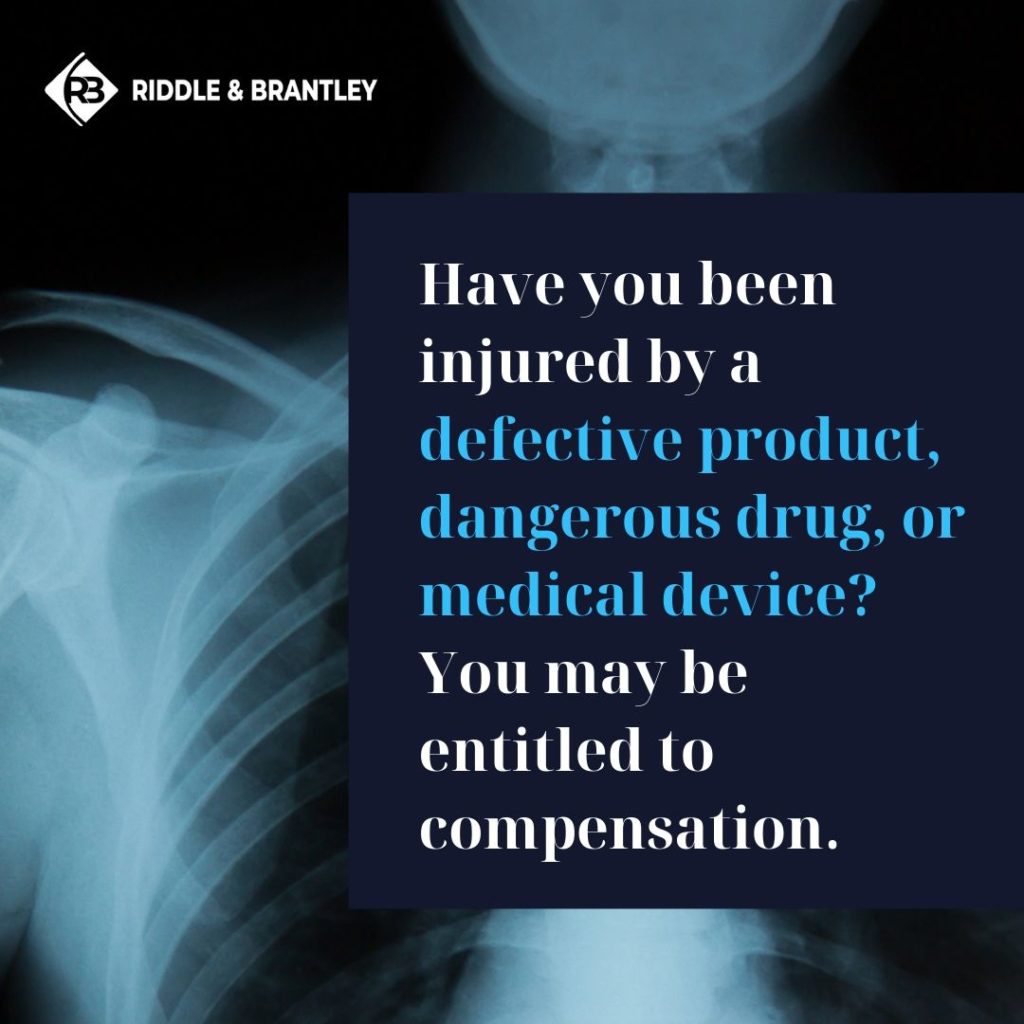 If you've been injured by a dangerous product, medical device, or prescription drug, you may have a personal injury case — and you may be entitled to compensation.
Since 1985, Riddle & Brantley's product liability, dangerous drug, and personal injury lawyers have represented victims of injury in North Carolina. We are actively investigating injuries potentially caused by defective 3M earplugs for our military, Johnson & Johnson baby / talcum powder, Roundup weed killer, Valsartan-containing pharmaceuticals, and more…
If you believe you may have a case, contact us for a free, no-obligation consultation. If you decide to hire us, there is no upfront cost and no attorney fee unless we win your case and you receive financial compensation.
Please call 1-800-525-7111 or complete the form below for a FREE case review.