How Do I Prevent Christmas Tree Fires in My Home?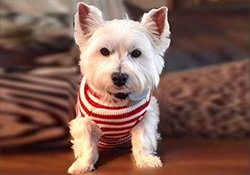 Now that Thanksgiving has passed, the Christmas season is in full swing. While it's wonderful to see the Christmas spirit on display in the form of decorations, including holiday lights, candles and trees, we all must be careful not to put our safety at risk as a result. The US Fire Administration released the following facts about holiday fires:
The peak time of the year for candle fires in the US is December
The bedroom is the site of almost one-third of candle fires
One-fourth of Christmas tree fires are the result of a heat source being too close to the tree
While one in every 144 home fires results in a death, on average, one in every 31 Christmas tree fires results in a death
Electrical problems cause one of every three Christmas tree fires
Fireplace and Christmas Tree Safety Tips
To help people enjoy their holidays without putting their or their family's safety at risk, the Richmond County Daily Journal, published a few fireplace and Christmas tree safety tips, including:
Remember that if you choose to bring a live Christmas tree into your home, especially if you put up your tree right after Thanksgiving, it's best to keep it alive. That means watering the tree. If Christmas tree doesn't get water, it will die and dry out. Dry Christmas trees pose a greater fire risk.
If you put up Christmas lights outside, make sure to use lights that are made for outdoor use. If the lights and cords are not well-insulated and designed to handle poor weather conditions, they could short out, which could lead to an electrical fire.
Planning to use your fireplace at Christmas or anytime during the winter? Before you do, have a certified chimney sweep clean out your chimney. If there's creosote and/or soot buildup in your chimney, it could lead to a house fire.
If you or someone you love is the victim of a fireplace or Christmas tree fire that is the result of the negligence of another individual or business, you may be able to get the help you need through a premises liability or product liability claim.