Are Trampoline Parks Just Accidents Waiting to Happen?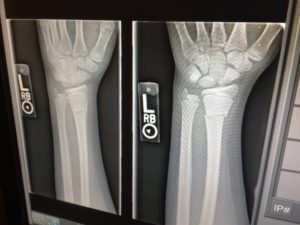 As trampoline parks have grown in popularity in the last few years, there has been an increase in the amount of trampoline-related injuries. According to a study published in USA Today back in August, in 2010, less than 600 kids were admitted to the emergency room for injuries they suffered at a trampoline park. In 2014, the same study showed that more than 7,000 children went to the ER for trampoline park injuries. Does the sharp rise in trampoline park injuries mean that these facilities are just accidents waiting to happen?
Types of Trampoline Park Accident Injuries
There are several different types of injuries guests can suffer when visiting trampoline parks. A few of the more common injuries mentioned in the USA Today story were:
Sprains
Skull Fractures
Spinal Cord Injury
Dislocations
Open Leg Fractures
What Should I Do If My Kids or I Am Hurt at Trampoline Park?
If you or your children are hurt at a trampoline park, you should first seek immediate medical attention for your injuries. After that, you should:
Get the contact information for any witnesses
Take pictures of your or your child's injuries and the accident scene
Write down what happened in detail
Speak to a personal injury attorney about your situation
Do you feel comfortable taking your family to trampoline parks? If so, tell us why you enjoy going to trampoline parks. If you don't go to trampoline parks, let us know why. You can post your thoughts on this subject on our Facebook, Twitter or Google+ pages or in this blog's comment section.