How Soon Should I File a Workers' Compensation Claim?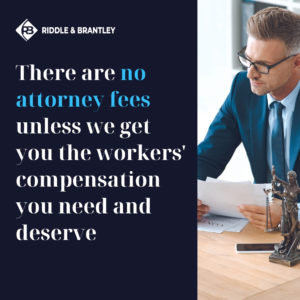 If you are injured on the job in North Carolina, you have the right to file a claim for North Carolina workers' comp insurance, and are not required to prove fault in order to recover benefits. However, you do need to file your claim in the appropriate amount of time. If you fail to do so, you may be unable to recover compensation.
The following considers a few important deadlines after being injured in a workplace accident in North Carolina.
Notify Your Employer of the Accident Within 30 Days
It is important that you give written notice of your accident to your employer as soon as possible. However, at the very least, you must give your employer written notice of the accident no more than 30 days after the accident occurs. You may be barred from recovering benefits if you fail to give notice within 30 days.
When Can I File? Claims Must Be Pursued Within Two Years
While you have only 30 days to notify your employer of your accident, you have longer to actually file your claim for workers' compensation. Per Article I of the North Carolina Workers' Compensation Act, "the right to compensation shall be forever barred unless a claim … is filed with the commission … within two years after the accident…." You need to file a Form 18 to make a claim with your employer, and then your employer should file a Form 19 reporting your injury to the commission.
While you may have two years to take action to pursue your workers' compensation claim, the best idea is to file your claim as soon as possible. Filing a claim promptly may improve your chances of getting your full compensation amount, and getting it sooner rather than later.
What If My Workers' Comp Claim Is Denied?
If your claim is denied, you have the right to understand the reason for denial. The reason should be explained to you on Form 61. From there, you have the right to request a hearing with the North Carolina Industrial Commission. A hearing is not a lawsuit, but gives you the opportunity to present any other evidence pertinent to your claim. If your claim is denied again, further appeals are possible.
Do I Need a Lawyer to File for Workers' Compensation?
You are not required to have a lawyer when filing a workers' comp claim, but working with an attorney can help answer important questions you may have, and can help you to understand the process. An attorney can also represent you at a workers' comp hearing and help you recover the full benefits you deserve. An attorney can also help you seek out any potential third parties who may be responsible for your injuries.
If you have more questions about workers' compensation in North Carolina, speak with the experienced workers' comp attorneys at the law offices of Riddle & Brantley, LLP. You can contact us online to request a free case review.