Is the Zantac Lawsuit a Class Action Lawsuit?
Are Zantac Cancer Claims Part of a Class Action Lawsuit?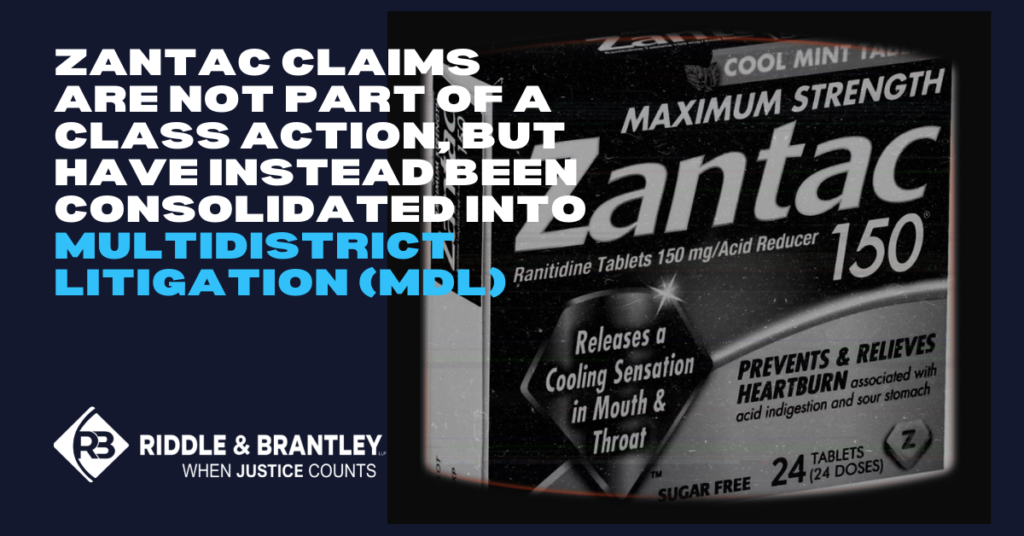 Thousands of plaintiffs allege that Zantac causes cancer… and these cases are only growing. Many assume that Zantac claims are part of a class action lawsuit, but that's not actually the case. Zantac lawsuits are not part of a class action, but are actually part of another type of mass tort lawsuit called multi-district litigation (MDL).  
The differences between class action lawsuits and MDLs can be complex and somewhat confusing, but the general rule is this:
Whereas all claims are treated equally in a class action, claims are treated separately in an MDL, while still being consolidated in order to move the legal process along faster.
In this article, we'll share some background on two types of mass torts — class action lawsuits and multidistrict litigation (MDL) — and why Zantac lawsuits are part of an MDL, and not a class action.
For more information on the latest in the Zantac MDL, please visit our Zantac MDL and litigation update page.
What is a Mass Tort?
A mass tort is a type of civil lawsuit that involves multiple plaintiffs against one or several defendants. Both class actions and lawsuits in multidistrict litigation (MDL) are examples of mass torts.
The word "tort" refers to a wrongful action that causes injury. The word "mass" has several meanings when it comes to mass tort lawsuits:
There are many plaintiffs (like the Zantac MDL, mass torts often involve hundreds or thousands of plaintiffs)
Attorneys use "mass media" (television, radio, social media, etc.) to raise awareness of the legal action and connect with potential plaintiffs
There are 3 primary characteristics that distinguish mass torts from other types of personal injury lawsuits or class action lawsuits:
They involve extensive claims against a product or device
Even though there are many plaintiffs, the underlying facts and claims are similar if not identical across the board
Despite being grouped together in an MDL, claims remain separate and have different values — in other words, each claim is ultimately weighed on its own merits and a potential "global" settlement may result in different payouts to different plaintiffs
A mass tort lawsuit may be held in federal or state court. In the case of Zantac lawsuits, they have been combined into multidistrict litigation (MDL), not a class action lawsuit.
What is Multi-District Litigation (MDL)?
Multi-district litigation (sometimes formatted as multidistrict litigation or MDL) is a legal mechanism by which similar lawsuits are combined in order to streamline the legal process.
In the Zantac litigation, Zantac lawsuits filed by thousands of plaintiffs have been consolidated into multidistrict litigation in the United States District Court for the Southern District of Florida.
In MDL, a judge will appoint a team of attorneys to collectively represent all plaintiffs as "co-lead counsel." The judge will then schedule "bellwether" trials. These bellwether trials are initial trials that are intended to test the strength of plaintiffs' and defense arguments. The outcome of bellwether trials often has a significant impact on the speed and extent of any potential settlement.
Global Settlements
In the event that a "global settlement" is agreed to in an MDL, plaintiffs have an opportunity to agree to the terms of the settlement and settlement money is then divided based on the unique facts and circumstances of each claim (see below).
***Disclaimer: No settlement agreement has been reached in any litigation regarding ranitidine (ZANTAC®), including in the Multidistrict Litigation in the United States District Court for the Southern District of Florida (case no. 20-MD-2924). 
How is an MDL Different from a Class Action?
So, to be clear, Zantac lawsuits are not part of a class action. They are instead part of an MDL, another legal mechanism for consolidating mass tort lawsuits.
An MDL is different from a class action lawsuit in that individual claims are preserved. While the underlying claims are similar, the injuries represented in an MDL typically vary more widely than those in a class action lawsuit.
Unlike in a class action lawsuit, a potential settlement in an MDL is not divided evenly among plaintiffs, but rather divided into unique amounts based on the unique facts and circumstances in each claim.  
Do You Have a Zantac Cancer Claim?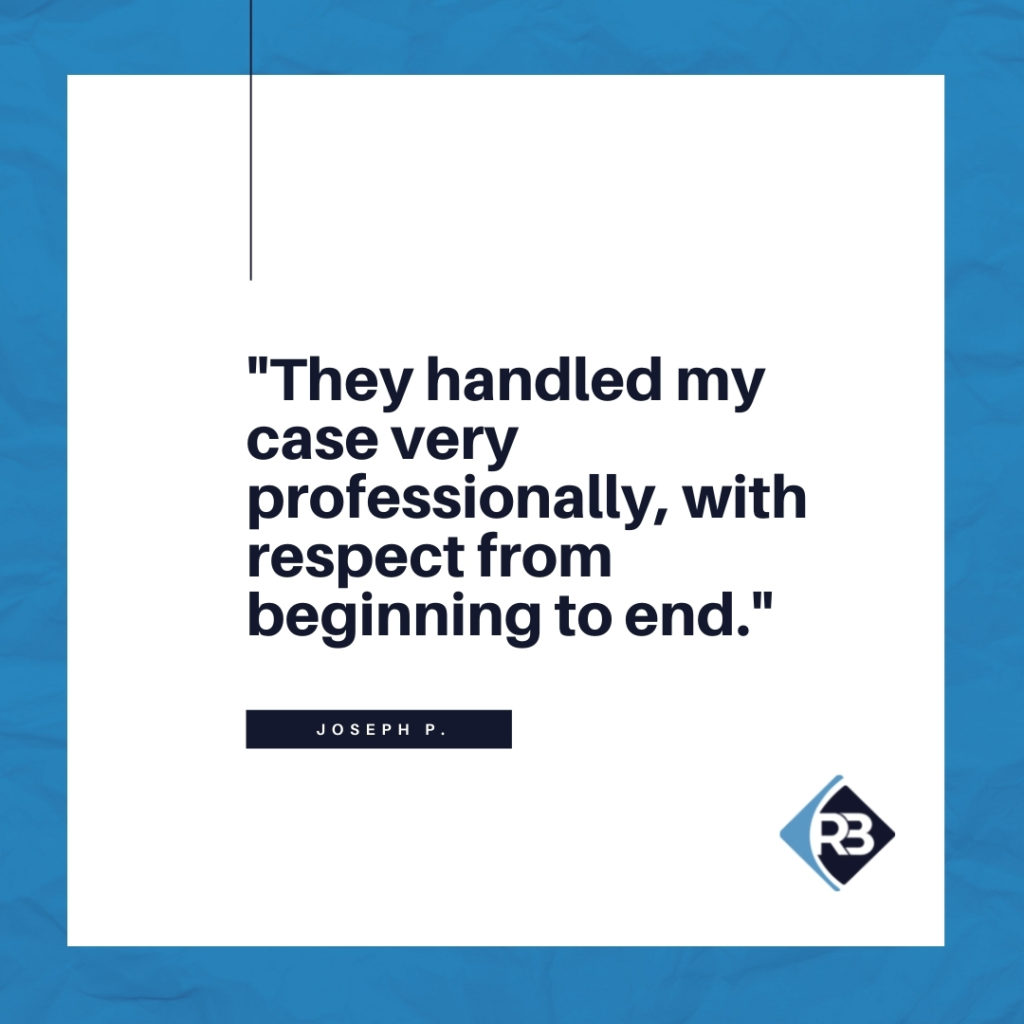 If you've been diagnosed with a qualifying cancer after taking brand-name Zantac, you may be entitled to compensation in a Zantac lawsuit.
Please call 1-800-525-7111 for a FREE consultation with an experienced dangerous drugs lawyer handling Zantac claims.
You may qualify for a lawsuit as part of the Zantac MDL and we would love to help you however we can. For a FREE, no-obligation case review, please call 1-800-525-7111. 
IMPORTANT: A federal judge recently ruled against lawsuits concerning generic Zantac. At this point, we can only accept cases concerning use of brand-name Zantac OR "mixed" use of brand-name Zantac and generic equivalents.
PLEASE NOTE: At this time, the federal MDL has limited the Zantac claims we can accept to bladder, esophageal, stomach, liver, and pancreatic cancers only. We understand that other cancers may be linked, but we are unfortunately unable to assist with these claims at this time due to evidence and recent court rulings.
"I would definitely recommend Riddle & Brantley without hesitation."
–Arthur H., Riddle & Brantley client
Since 1985, we've recovered hundreds of millions of dollars on behalf of injured victims (see disclaimer). Our attorneys have more than 220+ years of combined legal experience and we know how to hold potentially negligent manufacturers accountable.
Justice Counts. Call 1-800-525-7111 and let's talk.
---
*** Disclaimer: The results mentioned are intended to illustrate the type of cases handled by the firm. These results do not guarantee a similar outcome, and they should not be construed to constitute a promise or guarantee of a particular result in any particular case. Every case is different, and the outcome of any case depends upon a variety of factors unique to that case.