Transvaginal Mesh Products
TVM Product Lawsuits
If you or someone you know underwent a surgery using a Transvaginal mesh or similar product and now suffer from complications, you may be entitled to compensation. For a free consultation, contact Riddle & Brantley. by visiting our contact page or by calling toll-free (800) 525-7111.
The History of Transvaginal Mesh Problems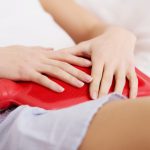 In June 2012, Ethicon, a division of Johnson and Johnson, halted US sales on four of its transvaginal mesh products: the GYNECARE TVT Secur™ system, GYNECARE PROSIMA™ Pelvic Floor Repair System, GYNECARE PROLIFT™ Pelvic Floor Repair System, and GYNECARE PROLIFT+M™ Pelvic Floor Repair System. In addition, Ethicon is updating its label on the GYNECARE GYNEMESH® PS. In the future, it will restrict the indication for use of this product to the abdominal procedure as opposed to the vaginal procedure which is often performed in vaginal mesh surgeries.
Transvaginal mesh and slings are hammock-like surgical devices that are permanently implanted transvaginally or through the vagina to repair and reinforce a weakened vaginal wall for pelvic organ prolapse (POP) or to support the urethra in stress urinary incontinence (SUI). Some of the manufacturers of the transvaginal mesh products include: American Medical Systems, Boston Scientific, C.R. Bard, Inc., and Johnson & Johnson.
On July 13, 2011, the FDA reported that women who have undergone transvaginal mesh procedures for POP repair are at a greater risk for mesh complications than women pursuing alternate surgical treatments. The POP repair surgery can be performed through the abdomen or the vagina, using stitches or a surgical mesh to repair and support the pelvic organs. In addition to the increased risk for mesh complications, the FDA also claims that there is no indication of greater clinical benefit in women electing to undergo POP repair surgery transvaginally. This follows an FDA report made on October 20, 2008 that there were serious complications associated with the surgical mesh placed transvaginally to treat POP and SUI. The purpose of the latest update by the FDA was to inform the public that serious complications associated with mesh are not as rare as previously thought. From 2005 to 2010, there were potentially over 3,874 adverse events reported to the FDA for the transvaginal mesh devices used to treat POP and SUI.
Transvaginal Mesh Complications:
The following are some of the complications that women have reporting suffering following this procedure:
Mesh erosion
Infection
Bleeding
Pain during sex
Urinary problems
Discomfort
Vaginal scarring
Bowel, bladder, and blood vessel perforation
Reach Out to Riddle & Brantley for Transvaginal Mesh Injury Claim Assistance
With more than 160 years combined legal experience, our team of lawyers can help provide comprehensive legal counsel on your situation and help guide you through the entire process of your claim. We have offices located in Raleigh, Goldsboro, Jacksonville and Kinston, and we serve clients all across the state and elsewhere.
To learn more about your legal rights contact us at (800) 525-7111 or fill out the free case review form located at the top right of this page and your claim will be reviewed right away.