"Will My Personal Injury Case Go to Trial?"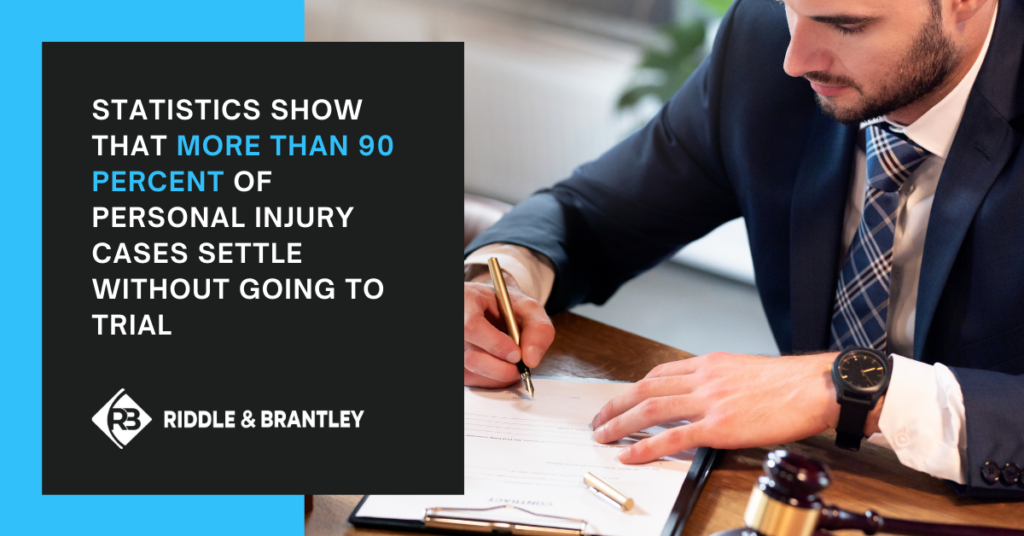 In general, most personal injury cases end up settling out of court before trial. Sometimes, however, it is in the plaintiff's best interests to go to trial in order to maximize the amount of financial compensation that he or she receives. Factors that will influence whether or not a case goes to trial include the degree to which liability is disputed, the strength of the evidence, the negotiating skill of the plaintiff's attorney, and whether or not the plaintiff may have contributed to the accident.
If you were hurt because of someone else's negligence, you may be entitled to compensation to cover medical costs, lost wages and lost earning capacity, and other losses. Call the North Carolina personal injury lawyers at Riddle & Brantley today at 1-800-525-7111 for a free consultation.
"Will My Injury Case Go to Trial?"
There is no way to know at the outset whether a particular claim will go all the way to trial. Some of the variables that may impact whether or not a trial is necessary include the following:
The degree to which liability is disputed. In some personal injury accidents, it is relatively clear that the defendant caused the plaintiff's injuries. For example, if you were seriously injured in a truck accident where a drunk truck driver ran through a red light and subsequently crashed into your vehicle, and data relevant to the accident was captured on the truck's "black box" data recorder, then the defendant may accept fault for the crash and be more likely to offer you a fair settlement amount.
The defendant's general feelings regarding participating in a public trial in court. Defendants in personal injury cases may be insurance companies, business owners, commercial property owners, or even the government. For a variety of reasons, many defendants are averse to letting a case progress all the way to trial. Maybe they have valuable trade secrets that they wish to keep confidential, maybe the publicity of the trial could harm their reputation, or maybe they do not have sufficient time, resources, and/or funds to afford going through everything that a lengthy trial entails.
The experience and ability of your North Carolina personal injury lawyer. Your attorney's reputation matters. If your lawyer has a proven track record of taking cases to trial when necessary and winning, the defendant will be more likely to resolve the process sooner with a fair settlement. The more skilled your attorney, the stronger your case will be; and the stronger your case is, the more the defendant will think twice about risking a trial, where they could take a major financial hit if the jury sees things your way.
Contributory Negligence. As a "pure" contributory negligence state, North Carolina law holds that if you were even slightly responsible for your personal injury accident, then you are generally ineligible for any financial recovery for your damages. There are some exceptions to this rule, so it is always best to consult with an experienced North Carolina personal injury lawyer to determine whether or not you have a strong case.
Many personal injury lawsuits here in North Carolina are ultimately decided by a jury of 12 of your peers, who will determine who was responsible for your accident and the amount of damages your case merits.
$1 Million Settlement Prior to Trial
One client of ours was injured in a motorcycle accident when another vehicle turned in front of him and crashed into his bike. He suffered a number of internal and external injuries, necessitating multiple surgeries in his left arm as well as rotator cuff surgery. We negotiated a $1 million settlement on his behalf, prior to the case going to trial (see disclaimer below).
Your Attorney Matters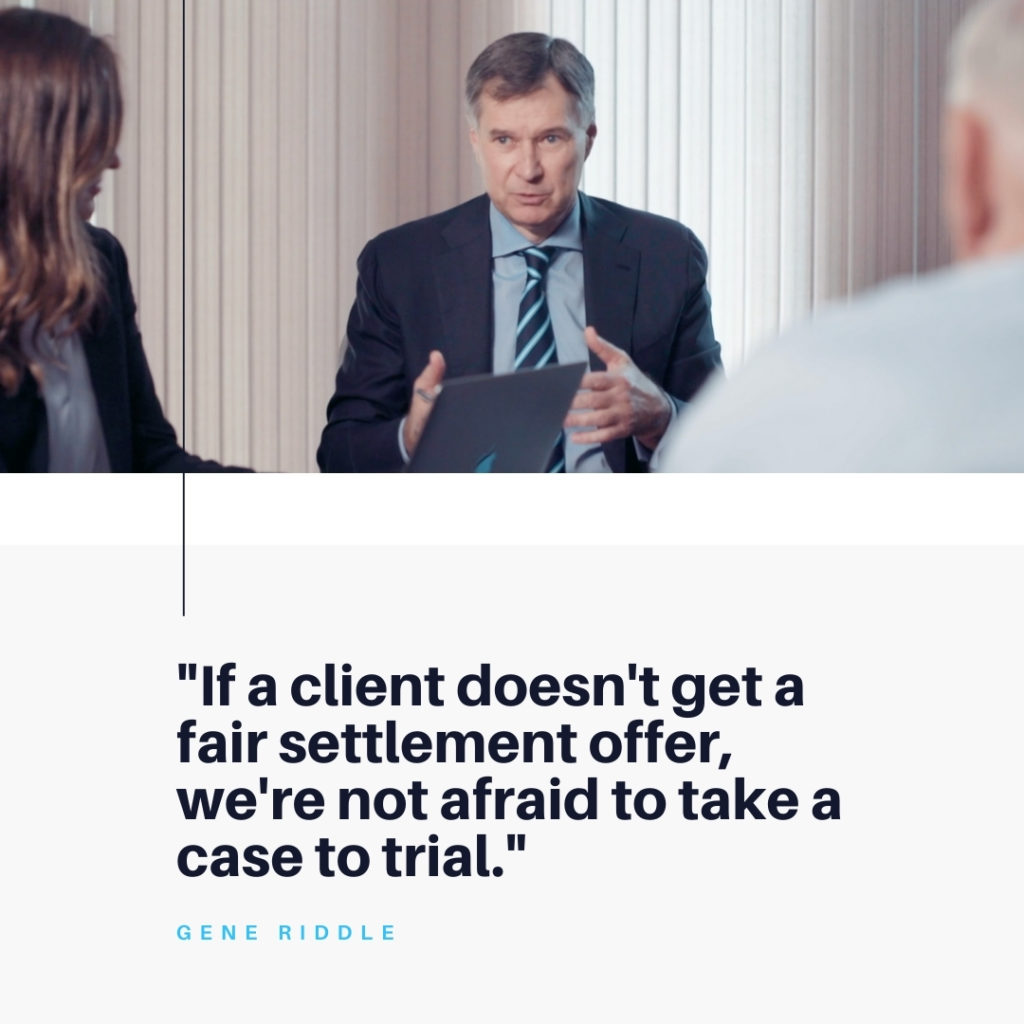 If you were seriously injured in a car accident, slip and fall, or other accident caused by another party's negligence, having the right personal injury attorney on your side can make all the difference when it comes to maximizing your financial compensation. For that reason, we strongly suggest that you hire an experienced attorney with a proven track record to represent you.
Riddle & Brantley is here to help you however we can. Reach out for your free consultation and see firsthand why we have built such a strong reputation for top-notch client service. We firmly believe that Justice Counts and we are ready to fight by your side to get you the full and fair compensation that you deserve. Call today at 1-800-525-7111 to schedule your free case review. Our clients do not pay any attorney fees unless they win.
"I am completely satisfied with the result of my case."
-Lakeisha D., Riddle & Brantley client
---
***Disclaimer: The results mentioned are intended to illustrate the type of cases handled by the firm. These results do not guarantee a similar outcome, and they should not be construed to constitute a promise or guarantee of a particular result in any particular case. Every case is different, and the outcome of any case depends upon a variety of factors unique to that case.