How Do I Evacuate with Pets During a Disaster?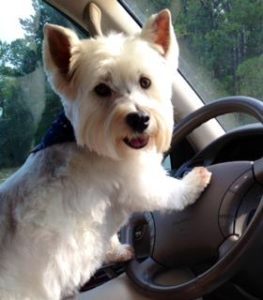 Our state is still recovering following Hurricane Matthew, including massive amounts of property damage, injuries, and fatalities. We blogged about what you can do for help if you're struggling in the wake of Hurricane Matthew. Looking back, one subject we didn't cover, either as the hurricane approached or after it had left, was how to evacuate with pets. Prior to Hurricane Matthew arriving in North Carolina, WTLV-TV was able to release a list of tips for pet owners on what they can do to protect their four-legged friends from the storm.
Safety Tips for Evacuating with Dogs, Cats and Other Pets During a Disaster
As Hurricane Matthew made its way towards North Carolina, the American Society for the Prevention of Cruelty to Animals (ASPCA) had a disaster response team standing by ready to help with the rescue and sheltering of animals suffering due to the hurricane. The ASPCA released safety tips for pet owners prior to the storm's arrival, including:
Do not leave your pet behind if you have to evacuate.
Outfit your pet with ID tags that have up-to-date contact information.
If possible, have your pet fitted with a microchip tracker.
Put together an emergency kit for your pet to take with you during your evacuation. The kit can include items such as water bowls, water, pet food, medical records and any medications your pet takes.
Designate a caregiver outside the evacuation zone (usually a friend or relative) who can take care of your pet if you become unable to do so.
Store important information about your pet on an app, such as the ASPCA app, so that you will have it handy if you need to board your pet at a shelter during the evacuation.
We are very proud of our attorney Molly Schertzinger for her efforts in rescuing animals after Hurricane Matthew.  She spent her own time and money to save several dogs and other pets after the flooding. A big thank you to Molly! Coconut loves you, Molly. 
If you are a pet owner and had to evacuate during Hurricane Matthew, what did you do with your pets while you rode out the storm? Let us know in this blog's comments section or on our Facebook, Google+ or Twitter pages. Hearing what you did might help someone else protect their pets during future disasters.