Have Lawmakers Reached an Agreement to Repeal the NC Bathroom Bill?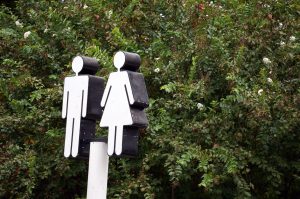 We have been following efforts to repeal the NC bathroom bill for months, including blogging about HB 2's impact on our state and the governor's work to repeal the controversial bathroom legislation. Per WRAL-TV, North Carolina Governor Roy Cooper and state lawmakers have finally reached an agreement to repeal the NC bathroom bill and replace it with new law that preempts state agencies and branches of government from regulating access to multiple occupancy bathrooms, showers, restrooms and dressing rooms, except in accordance with our legislature.
How Was the NC Bathroom Bill Impacting North Carolina?
HB 2 was passed just over a year ago. It required transgender people to only be allowed to use public restrooms in government buildings, such as schools, that corresponded to their birth gender. In addition, the NC bathroom bill excluded transgender and gay people for discrimination protections. After it became law, North Carolina faced backlash from corporations, celebrities and even cities within its own borders. The backlash even led to the NCAA announcing that it would not hold any future tournament games in North Carolina until the bathroom bill was repealed.
Bottom line, HB 2 was not only costing our state to lose out on events that could bring in millions of dollars of revenue, it had given North Carolina a reputation as not valuing the lives and rights of those within the LGBT community.
Are you happy that an agreement has finally been reached to repeal the NC bathroom bill? Tell us your thoughts in the comment section below and continue to follow our blog for further updates on this issue and other stories that impact our area.