Nissan Recall
Hurt by Defective Airbags in a Nissan Vehicle?
NC Product Liability Attorneys Explain the Latest Nissan Recall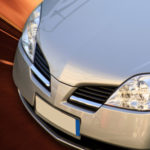 In 2016, Nissan Motor Company recalled almost 3.2 million vehicles sold in the U.S. for defective airbag sensors. According to Nissan, the occupant classification sensors (OCS) used in these vehicles may fail to detect front seat passengers if the passenger is too light. As a result, the sensor shuts off power to the front passenger airbag. Therefore, adult passengers sitting in the front passenger seat have an increased risk of suffering catastrophic injuries or death during a crash. This is the third time Nissan issued a recall to fix the defective sensors. If you or a loved one suffered injuries due to Nissan airbag failure, then you may be able to file a product liability lawsuit. Damages from a lawsuit can help pay for the expenses associated with catastrophic injuries or wrongful death.
Lawsuits against vehicle or auto parts manufacturers are notoriously complex and technical. As a result, not all law firms handle cases involving car defects. However, the North Carolina personal injury lawyers at Riddle & Brantley have decades of experience with these types of product liability claims. We secured settlements and verdicts against businesses who manufacture dangerous products. If you or a loved one own a car included in the Nissan recall, then our attorneys can help determine your legal options. We handle cases throughout North Carolina from our offices in Raleigh, Goldsboro, Jacksonville and Kinston. Although not involving defective air bags, we are currently litigating a claim against Nissan in eastern North Carolina for defective brakes, which seriously injured a driver.
Which Vehicles Are Part of the Nissan Recall for Defective Airbags?
The following vehicles have been included in the Nissan recalls involving these defective airbag sensors:
2013-16 Nissan Altima
2014-16 Nissan Rogue
2013-16 Nissan Sentra
2013-16 Nissan Pathfinder
2013-15 Nissan Pathfinder Hybrid
2013-16 Nissan Leaf
2014 NV 200
2013 Infiniti JX35
2014 Infiniti Q50
2014 Infiniti QX60
2015-16 Nissan Murano and Murano Hybrid
2016-17 Nissan Maxima
2014-17 Nissan
Why Are Defective Airbags in Nissan Vehicles Dangerous?
According to the National Highway Traffic Safety Administration (NHTSA), Nissan vehicles included in these recalls have faulty occupant classification sensors (OCSs) under the front passenger seats. OCSs are responsible for determining the weight of passengers and deploying the airbags only when a passenger is sufficiently heavy. For children and small individuals, the 200 mph force of airbags inflating during car accidents can cause catastrophic injuries or wrongful death. In many cases, this makes the airbags more dangerous than the crash itself. The sensors should prevent these kinds of injuries by disabling the airbags when necessary.
However, the sensors included in the recalled Nissan vehicles cannot tell the difference between a lightweight adult and a child. As a result, the airbags may not deploy even if an adult is sitting in the front-side passenger seat. If your vehicle has this defect, then the passenger-side airbag indicator light could be turned on. You may also see a red airbag warning light on the dashboard.
Nissan has received three reports of airbags failing to deploy during car accidents. One of these incidents involved an injury to a vehicle occupant. In addition, Nissan has received complaints from consumers with vehicles that already received repairs. Thus, if your vehicle is part of this Nissan recall, then it is essential to have it repaired right away.
Harmed by a Defective Nissan Vehicle? Our Attorneys Can Explain Your Options
If you or a loved one was harmed in a Nissan vehicle due to airbag failure, then the North Carolina vehicle defect lawyers at Riddle & Brantley can help you determine your compensation eligibility. Car defects can lead to spinal cord injuries, brain injuries, severe burns and other injuries that can severely limit your quality of life. Damages from a product liability lawsuit can help pay for your injury-related expenses. However, it is important to be selective when choosing an attorney to handle your case to receive the maximum amount in compensation.
Our attorneys are ready to evaluate the details of your case and help you determine if you may be eligible for compensation. The attorneys at Riddle & Brantley take cases on a contingency fee basis. This means you do not owe us attorney's fees unless we secure compensation for you or your family. We also offer free initial consultations that can help explain your rights and whether you have options to file a lawsuit. To contact our attorneys, please give us a call at (800) 525-7111 or use our online contact form to describe your situation. At Riddle & Brantley, justice counts.