Six Types of Toys to Avoid This Holiday Season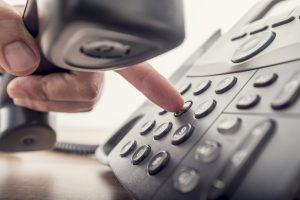 Defective toys are a safety issue that consumers are forced to grapple with each year during the holiday season. Many of you may still remember the exploding hoverboards from 2015. This year will be no different. However, certain toys create specific hazards. The Massachusetts Public Interest Research Group (MASSPIRG) claims certain groups of toys can be dangerous for children.
Toys with small parts: Small objects are a choking hazard if they can fit in a tube that is 1.25 inches in diameter. MASSPIRG recommends testing small parts by trying to fit them down an empty toilet paper tube. Toys with small parts may also accidently be ingested.
Toys with lead: Some products may still contain dangerous levels of lead. MASSPIRG claims it found excessive levels of lead in Fidget Wild's fidget spinners. These products were sold at Target earlier this year, but have since been removed from shelves. Other products that contain lead may be recalled and listed on the US Consumer Product Safety Commission's (CPSC) website.
Toys with long cords and strings: These types of toys can create a strangulation hazard. Be cautious of toys with long strings, ropes, cords or ribbons.
Balloons: Products with balloons or even balloons by themselves are dangerous for small children. They create choking and suffocation hazards. In fact, one of the deaths recorded by the CPSC in 2009 involved an 8-year-old girl who had suffocated after putting a balloon over her head.
Internet-connected toys: Earlier this year, the FBI issued a warning over children's products that record conversations and collect information. Products such as My Friend Cayla has a microphone and can ask children questions. Answers are stored online. The product also has an unsecured Bluetooth device that could be accessed by cybercriminals.
Recalled products: If a product has been recalled due to a safety defect, then it should be returned to the retailer for a refund or discarded. The CPSC's website contains a list of recalled toys and other products. Check this list before purchasing a product or giving your child a gift.
What if My Child is Injured by a Defective Toy?
Manufacturers and retailers have an obligation to release products that are safe for public use. When children are injured by products with design or manufacturing defects, parents may be able to hold multiple parties accountable. If your child is injured by a defective product, the North Carolina product liability lawyers at Riddle & Brantley, LLP could discuss your eligibility to seek damages.
At Riddle & Brantley, LLP, Safety Counts.