Government Claim FAQs
NC Personal Injury Attorney Answers Common Federal Tort Claim Questions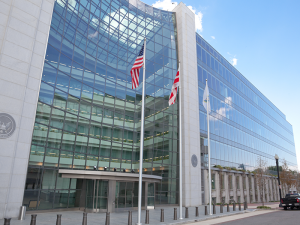 If you sustain injuries or lose a loved one as a result of someone else's negligence, then a personal injury claim can allow you to collect compensation for your medical bills, lost wages, and other damages. But what if the party that caused your injury is a government employee or entity? Can you file a lawsuit against the government? The answer is: yes, sometimes. The Federal Tort Claims Act allows injury victims to file personal injury lawsuits against government employees or agencies. However, different limitations and restrictions apply to a federal tort claim, as opposed to a regular injury claim.
Since a government claim is usually complex, you should consult with a personal injury attorney as soon as possible after your accident. The legal team at Riddle & Brantley can assist you with lawsuits against local, state or federal agencies. We offer free initial consultations so you can learn your rights with no obligation. Below, our attorneys answer some of the most frequently asked questions about federal tort claims:
What is a Federal Tort Claim?
You may file a federal tort claim against the federal government for personal injuries or property damage caused by the negligence of the government or a government employee. These claims are governed by the Federal Tort Claims Act (FTCA), which is found at 28 USC sections 1346(b), 2671-2680. People who suffer property damage or injury must make a claim for compensation under the provisions in these sections.
Many restrictions apply to FTCA claims, so you should always consult with a personal injury attorney about your specific case. In general, however, you may file a government claim if your situation meets the following requirements:
The liable party is a federal employee. You usually cannot file an FTCA claim against a government contractor, only full employees.
Your injury or damages resulted from negligence related to the liable party's employment by the federal government. In some cases, you may also have a claim if intentional wrongful conduct caused your injuries. However, it must be work-related.
The law of the state where your accident occurred must permit the claim.
What are the Most Common Types of Government Claims?
The most common federal tort claims Riddle & Brantley handle involve:
Auto accidents with government vehicles such as large military vehicles, US Postal vehicles, federal police cars and military recruiter automobiles.
Injuries that occur on military bases, such as those that happen at the Base Exchange.
Injuries at the local US Post Office. For example, you may file a government claim if you are hurt in a slip and fall due to a substance left on the floor by a postal worker.
Over the years we have handled many motor vehicle accidents involving federal vehicles. Most of these involve either military or US Postal automobiles. We find that the most important step is to get a copy of the accident report and put the government on notice of the claim. Without the accident report, this can be difficult to do. A personal injury attorney from our firm can get this report for you and assist you with the other important steps that must be taken in order to properly file your claim with the federal government.
How Do I File a Federal Tort Claim?
To recover compensation from the government, you must complete and file a Form 95, which includes information about property damage, injury or wrongful death. You and your attorney must then send this form to the head of the agency against which you are making the claim. If you fail to file the form and properly complete it, then you may lose your right to make any claim after the expiration of the applicable period of limitations. This is usually shorter for government claims than other types of personal injury lawsuits.
However, even filing this form can be confusing, and you may risk your chance to recover if it contains mistakes. For example, your claim for personal injury or death is separate from your claim for property damage, and requires you to complete separate boxes on the form. Typically, to properly complete the Form 95, you need information from the accident report. If your accident is a premises liability claim from an accident at the Base Exchange or the Post Office, then you need the incident report. Our lawyers can help you obtain the accident report or incident report.
Filing the Form 95 is essential. In some auto accidents our firm has represented, there is no action taken at all unless and until we file the Form 95 correctly. This is why it is important to consult with a law firm like Riddle & Brantley if you sustain injuries due to a government employee. Our attorneys have handled numerous accidents involving federal tort claims. We know how to properly complete and file the Form 95, and can assist you in doing so.
What are the Important Sections of Form 95?
If you need to file a Form 95, then a personal injury attorney can help ensure it is complete and correct. However, the sections that are most important include:
Damages

Property Damage. See section 9 (where you must briefly describe the nature and extent of damage). You will need to submit two property damage estimates with your claim.
Personal Injury/Death. See section 10 (where again you must briefly describe nature and extent of your personal injuries).

Sum Certain

The Form 95 also requires you to claim a specific amount for each of the following: property damage, personal injury and/or wrongful death. See sections 12a, b and c.
You must state a specific sum for each section and then the total specific sum in 12d. Failure to state a sum certain in 12d is fatal to filing the Form 95. If a sum is not listed in these boxes, then your form is incomplete. The federal agency will take no action if your form is incomplete. If the limitation period expires, then your claim is time barred. In most cases, the federal agency will notify you in writing several times that your Form 95 was incomplete and that you must complete box 12 by stating a sum certain.
The sum certain is the area where people handling their own claims make the most mistakes. Our attorneys can help you properly complete and file your Form 95 to avoid common mistakes. We can also serve notice that we represent you and have all future correspondence sent to us as your attorneys.

Signature. You must sign the Form 95 yourself. If you fail to sign it, then it is considered incomplete and not filed.
How Long Do I Have to File a Federal Tort Claim?
You have two years to complete and file the Form 95. In some circumstances, the period may be even less than two years. Claims presented after the expiration of this period of time are considered time barred. We have seen some clients in the past confuse this two-year limitation period with North Carolina's three-year limitation period for regular personal injury claims and file the Form 95 late. In those situations, the claims were not paid as they were barred by the passage of time.
What are the Attorney's Fees for a Government Claim?
The Federal Government limits attorney's fees to 20 percent of the amount of settlement or award. However, if a lawsuit is necessary, then the attorney's fees may be 25 percent.
What are the Most Important Things to Remember About Federal Torts?
A federal tort claim is complex and subject to many regulations that do not exist for other types of civil claims. Most importantly:
You have only two years to properly complete and file the Form 95. The statute of limitations is two years, and in some cases, it is even less.
You must complete and file the Form 95, which means you cannot leave box 12 blank. You must state a specific sum for your amount of damages.
If the liable federal agency denies your claim, then you will have six months to file suit.
If you have a claim for an auto accident involving a federal government vehicle or have suffered an injury at a military base, post office or other government facility or property, then call our law firm at (800) 525-7111 or contact us online. We are here to answer your questions and help you navigate the confusion often involved with claims against the federal government.
A Note of Caution: Please note that there are civil and criminal penalties for presenting fraudulent claims or making false statements, to include a fine up to $10,000 and five years in prison.