Bulldozer Accident in Rocky Mount Kills Landfill Worker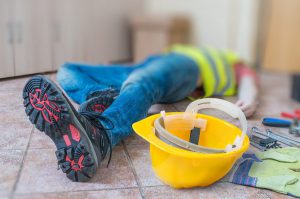 A 48-year-old Lincoln County landfill worker died last month after being hit a bulldozer. According to the Department of Labor, the man was trying to prevent the bulldozer from dumping trash into the wrong area of the landfill when the accident occurred. Officials with the Department of Labor who are investigating the incident claim the bulldozer's operator did not see the man in time to avoid a collision.
Last month's work accident is one of many that have occurred in North Carolina during 2017. In August, a 21-year-old man was killed by a falling slab of granite. In March, a Mooresville man was pulled into moving machinery and critically injured. He later died from his injuries.
The wrongful death lawyers at Riddle & Brantley fight aggressively for your rights and level the playing field.
North Carolina employers have a duty to maintain safe workplaces. When this duty is neglected, workers can tragically lose their lives or suffer life-altering injuries. Depending on the circumstances, it may be possible for affected workers or their family members to receive benefits after a workplace accident.
What are Options for Benefits After a Workplace Accident?
Injured workers can apply for workers' compensation benefits, which could cover medical bills, rehabilitation expenses or costs associated with job retraining. Workers' comp can also provide death benefits for the family members of deceased workers. However, workers' comp claims can be denied so it is important to speak with an attorney before starting the application process.
There are also cases where injured workers or their family members could receive pain and suffering damages. It could be possible to seek damages against a party who is not employed by the injured worker's employer. This is called a "third-party claim." Examples of a third party may include a drunk driver, product manufacturer or subcontractor working for another company. A third-party claim can result in a larger amount of monetary compensation.
If you or a loved one were injured in a workplace accident, then the North Carolina workers' comp attorneys at Riddle & Brantley, LLP could help advise you on available options for benefits.
At Riddle & Brantley, LLP, Justice Counts.