Six Ways to Share the Road with Motorcycles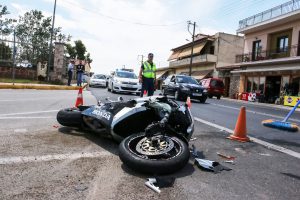 Motorists have a duty to share the road with motorcyclists. However, the 4,000 plus fatal motorcycle accidents that occur each year show that motorists are not always cautious around riders. You could help share the road by utilizing the following tips.
Use your signals. Help motorcyclists and other drivers determine what you are going to do by making use of your turn signals. Never abruptly change lanes in front of a motorcyclist or other driver without signaling first. If other vehicles attempt to pass you at the same time you are changing lanes, it could force a collision.
Give motorcyclists space. You should try to give motorcyclists extra space in front of and behind your vehicle. This will give them more room to maneuver in case there is an emergency, such as a surprise traffic jam or pothole. Never attempt to share a lane with a motorcyclist.
Give motorcyclists the right-of-way at four-way intersections. Give motorcyclists on the opposite side of the road the right-of-way if you are making a left turn. Failing to yield the right-of-way is one of the most common causes of motorcycle accidents.
Check your blind spots and use your mirrors. You should very quickly check your mirrors and blind spots while changing lanes. This will help you spot motorcyclists and other motorists.
Avoid distractions. Your attention should remain 100 percent committed to driving. Glancing down at your phone, changing the radio station or eating can put motorcyclists and other motorists at risk.
Constantly scan the road. Always be on the lookout for smaller vehicles. Motorcycles and ATVs are difficult to spot. This is especially true in areas with poor lighting or at night.
Questions on What to Do After a Motorcycle Accident? Contact Riddle & Brantley, LLP
Motorcyclists who are injured by drivers may be able to file a claim for compensation. You could speak with one of the North Carolina motorcycle accident lawyers at Riddle & Brantley, LLP if you or a loved one were hurt by a motorist while riding. Learn more about how Riddle & Brantley, LLP could help after a motorcycle accident by watching the video posted below.
At Riddle & Brantley, LLP, Justice Counts.