Tips for a Successful Qui Tam Lawsuit
Thinking of Filing a Lawsuit?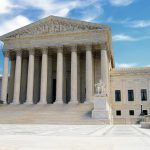 If you think your employer or former employer may be committing fraud against the government, you may be able to file a qui tam lawsuit under the False Claims Act and receive a portion of the money the government recovers.
If you believe you have evidence of fraud, call (800) 525-7111 and speak with the experienced whistleblower attorneys at Riddle & Brantley. Our qui tam lawyers can help you plan the best course of action to help make your claim a success.
Tips for Filing Your Whistleblower Case
Whistleblower cases are a special area of federal law which requires the expertise of talented and knowledgeable attorneys. In addition to hiring talented legal representation, you can help your qui tam case by following these tips:
Act Quickly
In order to have a successful qui tam lawsuit, you must be the first to file a claim. If you have evidence of fraud, but someone files a case before you on the same issue, your case will likely be dismissed.In addition, if the fraud comes to light publicly through the media or some other source, you may not be able to file a qui case. Information which has been made public usually cannot be used as the basis for a whistleblower lawsuit.
Keep it a Secret
A qui tam lawsuit is filed under seal, meaning that the details of your claim will be hidden until after the federal government completes its investigation. If you are filing a qui tam lawsuit, do not discuss the details of your case with anyone other than your attorney.Discussing your case may lead to another person filing a lawsuit before you. In addition, it is against federal law to discuss the details of a whistleblower case filed under seal. Finally, discussing the case in public may lead to your employer destroying the proof of the company's misconduct, which will weaken your allegations.
Gather Reliable Evidence Legally
In order to file a whistleblower lawsuit, you will need to have evidence of wrongdoing which is not available to the public. When a relator files a qui tam action, the False Claims Act requires that that person voluntarily provides the government with a copy of the complaint and a disclosure of all material and evidence that he or she possesses regarding the allegations.A relator must have legitimate possession and custody of the evidence that he or she provides. While you are able to gather emails, documents, and other items to support your claim during the normal course of your business duties, you cannot break into someone's office or computer in order to gather additional evidence.Instead, gather evidence quietly, and keep a record of conversations, meetings or instances where fraud was discussed. Keep a log of these events in a safe place, and provide your attorney with a copy of your notes.
Discuss Your Qui Tam Claim with an Attorney
If you are thinking of filing a qui tam case against your employer or former employer, you need to speak with an experienced qui tam lawyer before you take action.
A whistleblower attorney can help you build your case, and determine what type of evidence you need and your likelihood of success if you do file suit. In addition, your attorney will be able to advise you on issues such as whether or not you should report the alleged fraud to your attorney, and what you should do about any retaliation against you by your employer.
At Riddle & Brantley, our attorneys have the experience you need on your side when you are thinking about filing a whistleblower case. Our lawyers can assess your case for strengths and weaknesses, and help you present the best case possible to the federal government. If you have witnessed fraud, call (800) 525-7111 or use our case evaluation form to speak with one of our qui tam attorneys today.