Valsartan Recall Lawsuit Attorneys in North Carolina
If you or a loved one has taken medication affected by the valsartan recall and been diagnosed with liver damage, tumors, or cancer, you may have a case for a valsartan recall lawsuit, and you may be entitled to compensation.
Valsartan, a common ingredient in several drugs used to treat high blood pressure and congestive heart failure, has been recalled due to a potential impurity, N-nitrosodimethylamine (NDMA), which is known to cause cancer.
North Carolina Valsartan Recall Lawsuit Attorneys
The valsartan recall lawsuit attorneys at Riddle & Brantley are actively evaluating cases for people who have taken valsartan or any medication that contains valsartan and have been diagnosed with liver damage, tumors, or cancer.
For over 30 years, our North Carolina law firm has handled lawsuits against large drug companies and has helped recover millions of dollars for our clients (please see Riddle & Brantley results and disclaimer below). If you've been injured by valsartan or another type of dangerous drug, contact our North Carolina product liability lawyers today for a free, no obligation case evaluation. Our attorneys are active throughout North Carolina, with locations in Raleigh, Goldsboro, Kinston, and Jacksonville.
What is Valsartan?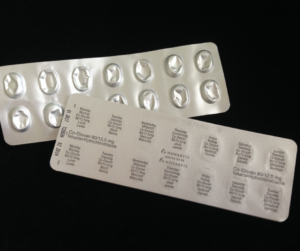 Originally marketed by Novartis and approved by the FDA in 1996, valsartan is an "angiotensin II receptor blocker" or "ARB" used to treat hypertension (high blood pressure), heart attacks, and heart failure. The usual oral dosage of the product for adults is 80 to 160 mg per day and reduces blood pressure normally within 4 weeks. Patients who take valsartan after a heart attack or heart failure often require a higher dosage.
Angiotensin, formed in the blood, is a powerful chemical that attaches to angiotensin receptors found on muscle cells of blood vessels. This attachment causes the vessels to narrow which can lead to an increase in blood pressure. When taken, valsartan helps block the angiotensin receptor and dilates the blood vessels. This process reduces blood pressure over time.
Is Valsartan Dangerous? Why are Valsartan Lawsuits Being Filed?
After discovering that drugs containing valsartan may have been contaminated in Chinese and India manufacturing plants, several drug manufacturers have recalled their products. Some of these companies include Major Pharmaceuticals, Solco Healthcare, Prinston Pharmaceutical, Teva Pharmaceuticals Industries Ltd., Camber Pharmaceuticals, Inc., and AvKARE.
For a complete list of drugs containing valsartan, visit the Food and Drug Administration's (FDAs) website on the Valsartan Recall.
The key reason for current valsartan recall lawsuits is that certain batches of the drug may have become contaminated with the chemical N-nitrosodimethylamine (NDMA), a chemical used in the production of rocket fuel, antioxidants, additives for lubricants, and softeners for copolymers. If it sounds dangerous, that's because it may be dangerous.
According to the Environmental Protection Agency (EPA), NDMA is not currently produced in pure form or commercially used in the United States. However, Zhejiang Huahai Pharmaceuticals and Hetero Labs Limited, companies that help produce valsartan, may have cross-contaminated the drug causing patients to suffer from liver damage, development of tumors, and cancer.
Valsartan Injuries and Side Effects
N-nitrosodimethylamine (NDMA) is a known carcinogen, meaning it can cause cancer. Since certain batches of valsartan have been contaminated with the chemical, there is a risk that patients who take the drug may develop life-threatening side-effects.
Short-term exposure to NDMA has been known to cause liver damage such as liver fibrosis and scarring. Possible long-term side-effects include risk of liver, kidney and lung tumors. Since NDMA is a carcinogen, it can also cause cancer if you're exposed to it over a long period of time. If you've taken medication affected by the valsartan recall, look for potential symptoms of NDMA exposure.
Some of the immediate symptoms of NDMA exposure can include:
Headaches
Fever
Nausea
Jaundice
Vomiting
Abdominal cramps
Enlarged liver
Reduced function of the liver, kidneys or lungs
Dizziness
Some of the injuries associated with NDMA-contaminated valsartan use can include:
Liver failure
Liver cancer
Stomach cancer
Colon cancer
Colorectal cancer
Rectal cancer
Do I Have a Valsartan Recall Lawsuit Case? Compensation for Valsartan Injuries
If you or a loved one were taking any form of valsartan and it was contaminated with N-nitrosodimethylamine (NDMA), you may be at risk of liver damage, tumors, or even cancer. If you've suffered any of these injuries, you may have a case for a valsartan recall lawsuit. Compensation may be available and can be used for:
Past and future medical expenses
Past and future pain and suffering as a result of your injuries
Loss of wages
Other economic losses experienced due to your injuries
Since 1985, the attorneys at Riddle & Brantley have been fighting for the rights of injured victims, including those injured by dangerous drugs and defective medical devices. Fighting against large pharmaceutical companies is tough but our personal injury lawyers in North Carolina have the resources to stand strong on your behalf.
If you've been injured by valsartan or another dangerous drug, the time to act is now. You deserve justice. Our Valsartan recall lawsuit lawyers in North Carolina provide free, confidential case evaluations and you don't pay any attorney fees unless we win your case. Don't wait – contact our legal team today for your free case review.
*** Disclaimer: The results mentioned are intended to illustrate the type of cases handled by the firm. These results do not guarantee a similar outcome, and they should not be construed to constitute a promise or guarantee of a particular result in any particular case. Every case is different, and the outcome of any case depends upon a variety of factors unique to that case.