Are the Chemicals Used to Clean Swimming Pools Safe?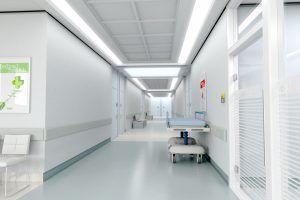 Are the chemicals used to clean swimming pools dangerous? According to a recent WRAL-TV report, in certain situations, yes. Per the WRAL-TV story, a YMCA in Durham was closed following a poolside chemical spill that resulted in 40 kids being hospitalized.
A lifeguard first noticed the spill. The lifeguard smelled a strong chemical odor coming from the indoor pool pump room. This led to the YMCA contacting EMS. The Durham Fire Department was contacted. The fire department declared the incident a hazmat situation, dispatching 11 fire department units, including 25 firefighters and a hazmat team, to the scene.
A summer camp held at Club Boulevard Elementary School used the YMCA's pool daily. As a result, around 100 children from the camp had been swimming in the pool prior to the emergency. After everyone was removed from the pool, some of the kids began complaining that they were having breathing problems. In addition, there were children spitting up, choking and coughing. In addition to 40 kids being taken to the hospital due to the chemical spill, two adults were also treated at the hospital. The chemical that led to the incident was sodium hypochlorite, which is used in the daily upkeep and cleaning of swimming pools.
What Should I Do If My Kid Was Injured in a Swimming Pool Accident?
If you or a loved one was injured while at a public swimming pool, hotel's pool or even a friend or neighbor's backyard pool, even if you do not plan to sue, you should speak to an experienced personal injury attorney about your situation. An injury lawyer will often meet with you for free, answer your questions and explain what the best options are for you and your family.
For years, the North Carolina personal injury lawyers at Riddle & Brantley have been helping injury victims and their families in Raleigh, Goldsboro and throughout the state bring negligent individuals and businesses to justice for hurting them.