Vaping Ban: FDA Cracks Down on Flavored E-Cigarette Products
The Food and Drug Administration (FDA) has announced new rules that will ban the sale of flavored e-cigarette products.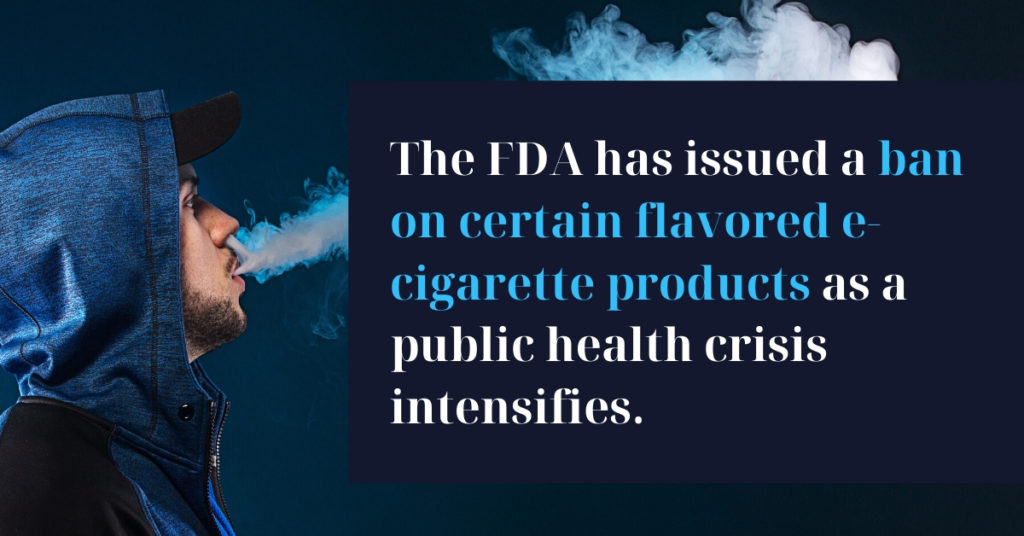 Banning flavored vaping products follows months of public debate over the health risks of e-cigarettes, as thousands of cases of EVALI (e-cigarette and vaping product associated lung injury) have been reported nationwide.
The FDA and Centers for Disease Control and Prevention (CDC) report that as of January 2020, more than 2,500 people have been hospitalized for vaping-associated lung injury and illness, and 55 have died.
The recently announced ban will exclude menthol and tobacco flavors. Vape shops will also be allowed to continue selling other flavors from tank-based systems. Tank-based systems are used by e-cigarette users to mix their own "vaping juice" — the liquid that is heated by e-cigarettes to create vapor.
"We will not stand idly by as this crisis among America's youth grows and evolves. We will continue monitoring the situation and take further action as necessary."
-Alex Azar, U.S. Health & Human Services Secretary
Legal Action Against JUUL and E-cigarette Manufacturers
The flavored e-cigarette ban comes as affected consumers begin to file lawsuits against JUUL and other e-cigarette manufacturers.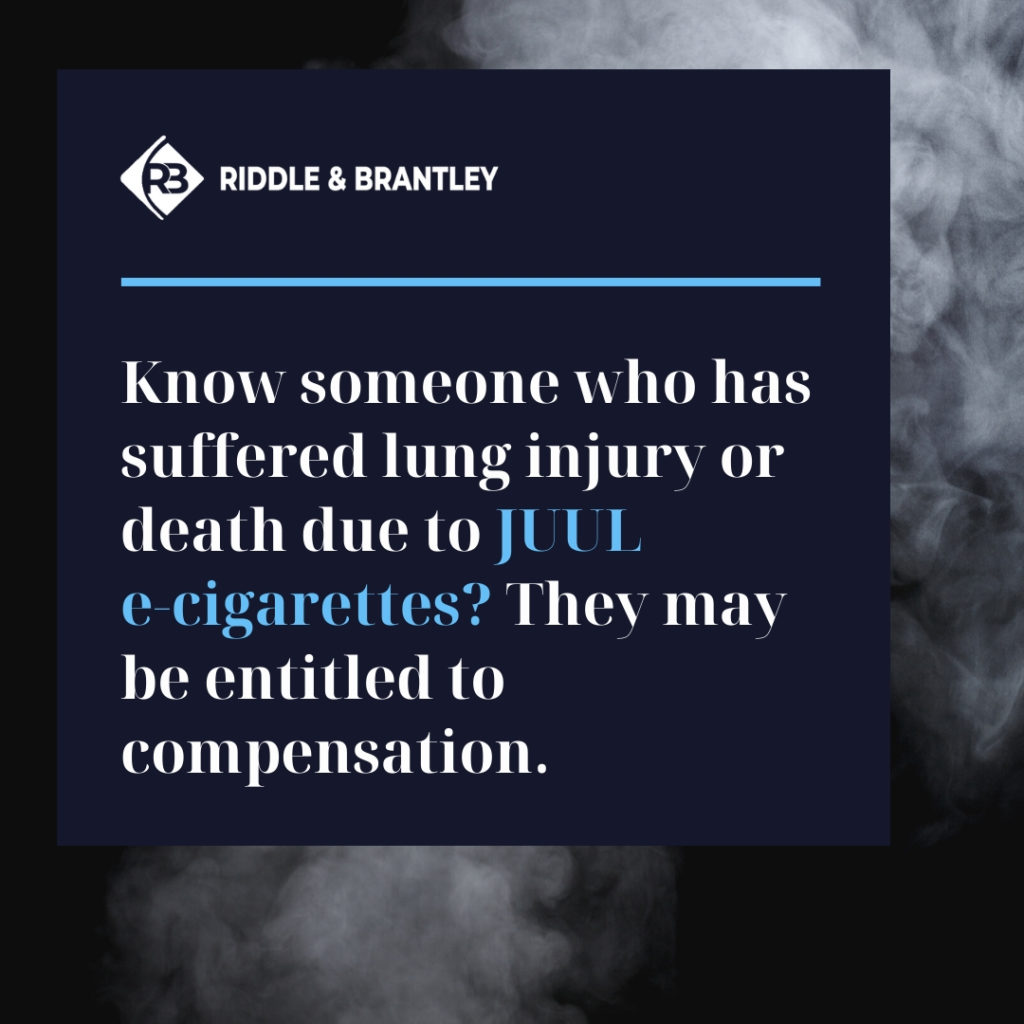 JUUL and other companies allegedly downplayed the risks associated with vaping, deliberately targeted minors, and even ignored product contamination.
For more information on JUUL health risks and legal action against vaping companies, please visit our JUUL health risks and lawsuits FAQ page.
Have you or a loved one been injured by JUUL or other e-cigarettes?
Riddle & Brantley's product liability lawyers are actively investigating claims of injury and death associated with vaping, particularly those concerning JUUL e-cigarettes.
If you or a loved one has suffered injury, illness or death after using JUUL e-cigarettes, please call 1-800-525-7111 for a free, no-obligation consultation.
You deserve justice and you may be entitled to significant financial compensation.
Call 1-800-525-7111 and let's talk.
Justice Counts.