What Can North Carolina Do to Stop People from Falling Asleep While Driving?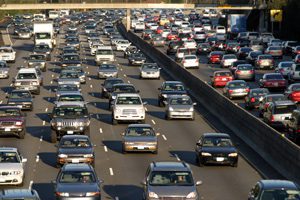 Time Warner Cable News reported on a deadly Christmas day accident that happened in Morganton, North Carolina involving a driver falling asleep while driving. Per the Time Warner report, the victim in the fatal drowsy driving crash was an 81-year-old woman who was outside retrieving her newspaper when she was struck by a vehicle.
The driver of the vehicle that hit the victim was a 17-year-old girl who told North Carolina Highway Patrol that she had fallen asleep while driving prior to the fatal wreck. Reportedly, the girl ran off the right side of NC Highway 181 after she fell asleep and did not wake up until she started hitting mailboxes. As she tried to pull back onto the road, the girl's vehicle hit the 81-year-old woman. As of this writing, charges were pending against the 17-year-old driver.
Tips to Prevent People from Falling Asleep While Driving
Per the National Sleep Foundation's DrowsyDriving.org, if being awake for 18 hours straight is the same as having a blood alcohol concentration (BAC) of 0.08 percent, which is the legal limit. DrowsyDriving.org includes several tips for detecting drowsy driving and preventing people from falling asleep while driving:
Signs a driver is drowsy:
Cannot keep his or her head up
Continuously yawns and rubs his or her eyes
Has a hard time focusing and blinks more than normal
Begins drifting out of the lane you are traveling in, swerving onto the shoulder or rumble strips on the roadside or starts tailgating
Has a hard time remembering the last couple of miles you traveled, does not notice traffic signs or misses exits
Tips for preventing drowsy driving before you get behind the wheel:
Try to avoid going on long road trips alone
Per DrowsyDriving.org, 6 hours of sleep or less makes you three times as likely to be fatigued or sleep-deprived. Therefore, try to get more than 6 hours sleep before you drive, especially if you are going on a long road trip.
Avoid driving if you are suffering from insomnia
Do not drive if you have taken medications that can cause drowsiness
Try not to drive at times when you would normally be asleep, such as late at night, if possible
If you are on a long road trip, stop and take regular rest breaks (every two hours or 100 miles)
If you or someone you love is the victim of drowsy driving accident, you should talk to an experienced personal injury attorney. You may be able to hold those responsible for the accident and your injuries accountable, including securing financial help for property damage, lost income, medical costs and funeral expenses.
What do you think could be done to prevent drivers from falling asleep while driving? Let us know in this blog's comment section or on our Facebook or Twitter pages.