Should Ford Explorer Carbon Monoxide Leaks Spark a Nationwide Recall?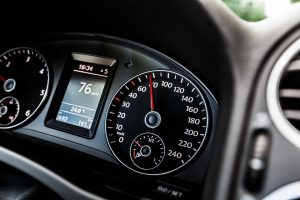 If you own a Ford Explorer made between 2011 and 2017, then you could be using a vehicle that may expose you to carbon monoxide. The Center for Auto Safety has called on Ford to issue a recall for 1.3 million Explorers sold since 2011 because the vehicles may leak carbon monoxide into the passenger cabin.
NHTSA has received thousands of complaints that mention an exhaust smell, burning eyes, drowsiness, headaches and nausea. Police departments across the country have pulled their fleets of modified Ford Explorers from service. In several cases, officers driving these vehicles passed out behind the wheel. For instance:
An officer with Austin Police Department almost crashed into bus after becoming woozy while driving
An officer in Louisiana flipped her Ford Explorer after passing out behind the wheel
In both of these cases, the officers were treated in hospitals for carbon monoxide poisoning.
Were these accidents caused by carbon monoxide leaks? Earlier this year, Austin Police Department installed carbon monoxide detectors in its vehicles. In six cases, the detectors signaled high levels of carbon monoxide. Two dozen Austin Police Department officers were found to have elevated levels of carbon monoxide in their blood.
Ford claims the problem only affects Police Interceptor Vehicles, which are a modified version of its Explorer. However, NHTSA has also received more than 2,000 complaints from consumers that might be related to this issue. The company claims the issue might be caused by cracks in the exhaust manifold. Ford is facing multiple lawsuits from police officers who claim the leaks caused them to crash.
On October 13th, Ford announced that it would issue free repairs for 1.4 million Explorer owners.
What Are Symptoms of Carbon Monoxide Poisoning?
Carbon monoxide is an invisible, tasteless and odorless gas. Carbon monoxide poisoning can be confused with flu symptoms. In some cases, victims of carbon monoxide poisoning may not recognize the symptoms in time to receive treatment. According to the Mayo Clinic, symptoms of carbon monoxide poisoning include:
Nausea
Weakness
Dizziness
Confusion
Blurred vision
Shortness of breath.
If you own a Ford Explorer and experience these symptoms, pull over and call emergency services.
Auto manufacturers like Ford are required to report defects to NHTSA. Although an investigation into this problem is still ongoing, Ford could still be liable for injuries or deaths caused by this potential defect. If you were affected by a Ford carbon monoxide leak, then you should speak with a personal injury attorney who has experience handling product liability cases.
At Riddle & Brantley, LLP, Justice Counts.